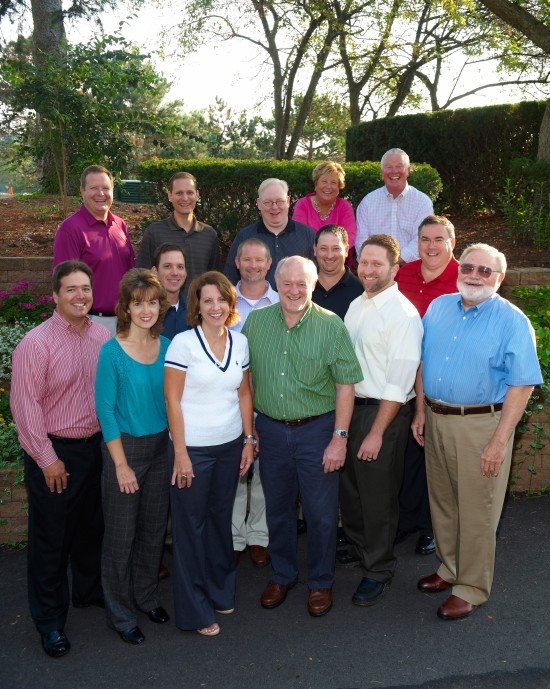 Wayne Homes Wins National Housing Quality Silver Award… Again
It's official – Wayne Homes has been awarded the National Housing Quality Silver Award for the second time! We're excited to be the only Ohio home builder to win the NHQ Silver award twice, and the first Ohio builder to receive this honor.
The National Housing Quality Award is one of the industry's most prestigious awards. Each year, only three home builders nationwide are selected to receive a gold, silver, or bronze award for excellence in Total Quality Management. The rigorous review process included almost every aspect of our business efficiency including construction quality, employee development, operations, and continual improvement.
So what is Total Quality Management, and what does it mean for you when choosing the right builder for your family?
Take a Peek Behind the Scenes at Wayne Homes
For us, Total Quality Management is a commitment to continually improve the way we do business in order to save you time and money when building your custom home. Here's just a few of the ways that we work behind the scenes every day to make sure your experience of building a custom home is easy, affordable, and fun:
360 Degree Hiring Process: Each Wayne Homes team member is entrusted with a part of building your family's future home, and that's a responsibility that we take seriously. Our interview process includes an applicant's spouse or significant other so we get to know each team member as a whole. When we say Wayne Homes team members are like family, we really mean it!
Wayne Homes University: It's no accident that the friendly faces that you see in our Model Homes Centers and on our job sites are some of the nicest and most helpful people you'll ever meet. We offer in-house continuing education programs that offer our employees training in sales, production, and back office functions to continually serve you better.
Construction Spot Checks: Every home has to pass the Wayne Homes quality test to ensure that we are delivering the highest quality home for you and your family. That's why we conduct unannounced jobsite inspections to make sure your home is being delivered on schedule and according to best practices.
Opportunity for Improvement system: At Wayne Homes, we are always looking for ways to better serve our customers, our business partners, and our employees. Our Opportunity for Improvement system gives customers, employees, and trades partners the ability to submit suggestions that are reviewed and evaluated each week by members of our management team.
We're thrilled to be honored with the National Housing Quality Silver Award for our business practices, but we're not resting on our laurels just yet. We're continually looking for new ways to make the process of building your family's dream home easy, affordable and fun.
Have a suggestion, or want more information? Simply AskJulie by Live Chat or call (866) 253-6807.  
Wayne Homes is a custom home builder in Ohio, Pennsylvania, Indiana, Michigan, and West Virginia (see all Model Home Centers). Wayne Homes offers 40 fully customizable floor plans and a team dedicated to providing the best experience in the home building industry. For more information, visit www.waynehomes.com or call at (866) 253-6807.