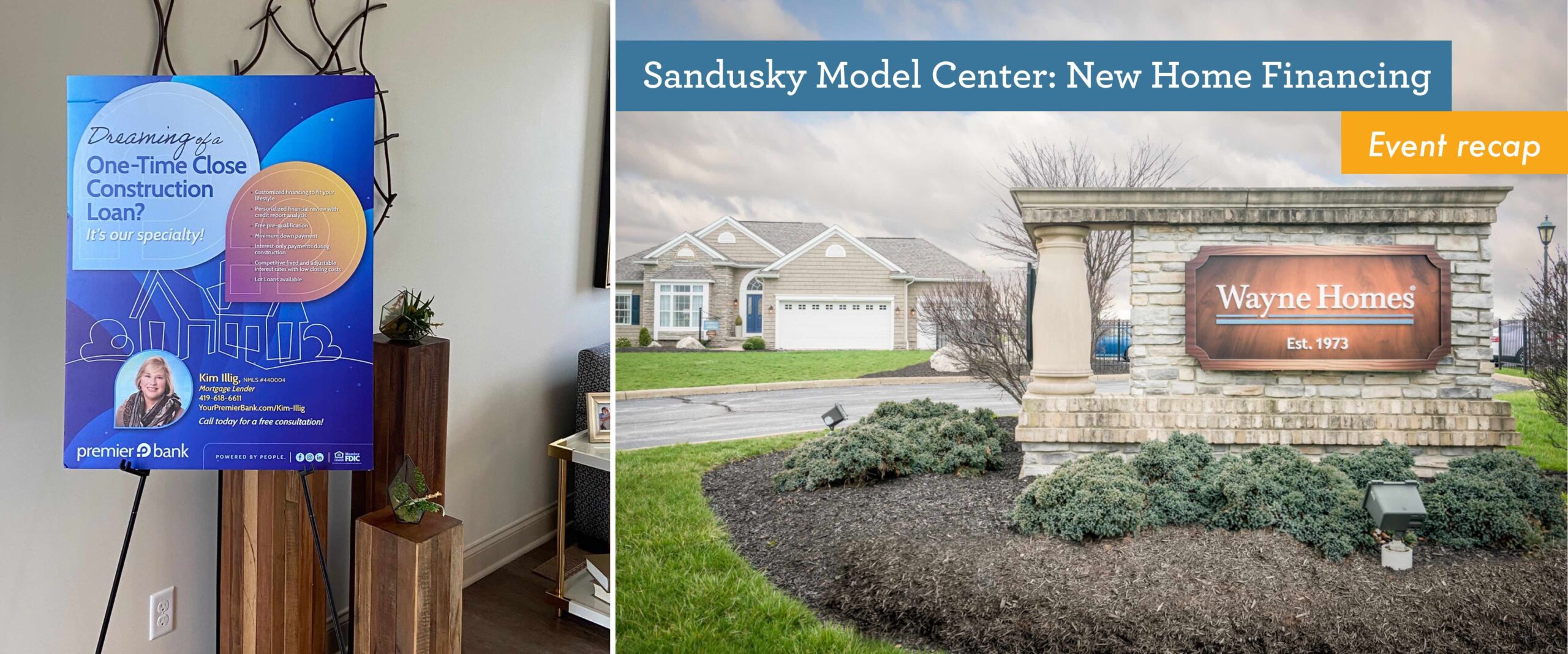 Everything You Need to Know About New Home Finance: A Sandusky Event Recap
Thinking about a new home, but not sure what financing looks like? You're in luck – We recently hosted a New Home Finance Event at our Sandusky Model Home Sales Center, and we've recapped all the must-know information below.
Our team offered customers a tour of the Sandusky Model Home Center and Design Studio. Our beautiful Providence II Model Home is easy to show and attendees loved seeing this stunning example of what Wayne Homes offers.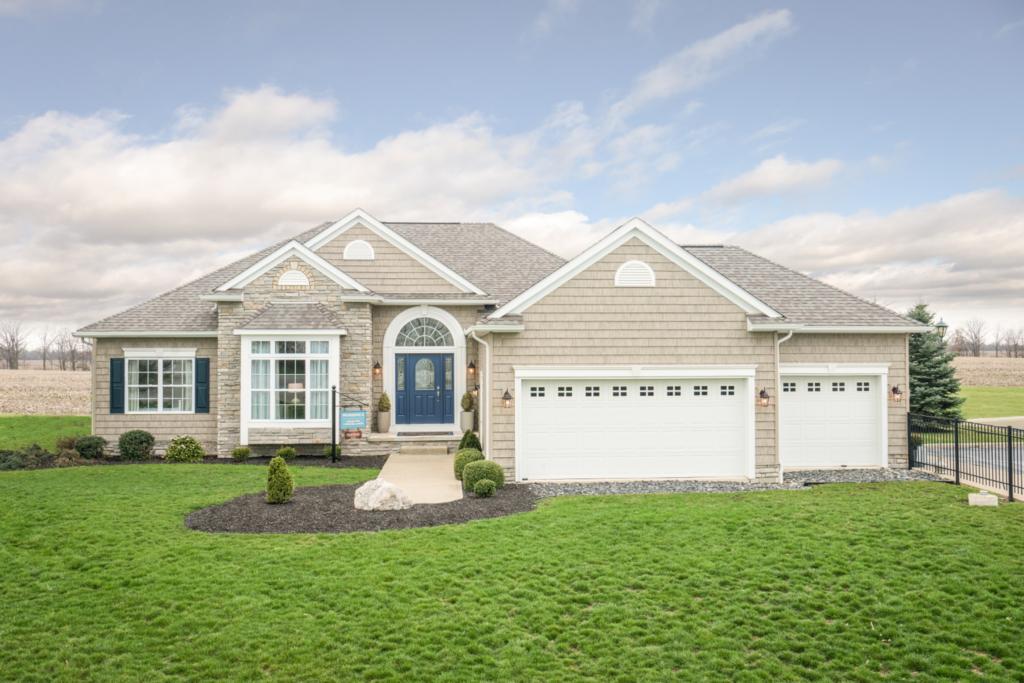 After the tour, we were able to field some of our customers' burning questions when it comes to financing. Our event speakers Kim Illig, a loan officer from Premier Bank, and Jeremy Parish, New Home Consultant at the Sandusky office, were armed with the info you need to make the right decision about financing.
Financing: Frequently Asked Questions
Am I ready to finance a new home?
Everyone is a little different, so we always recommend answering this question with you (and only you) in mind. The easiest way to discover whether you're ready to finance a home is by reaching out to a specialist. Our preferred lender, Premier Bank, will work with you to establish your buying power and help you understand when the right time should be.
What are my finance options?
Once you establish your budget, you can see what options you have. There are a variety of loan products available through Premier Bank that can help you achieve a lower monthly payment, shorten your loan term, or find a lower rate through an Adjustable Rate Mortgage. Once we know what your ultimate goal is with your mortgage, we can find the right loan product for you.
I'm not ready to buy just yet…but what can I do to prepare?
So, perhaps you've gone through the pre-approval process and realized you can't quite afford to finance a home yet. There are still things you can do to be prepared when you are ready to buy. The first and most important is to get your credit in order. If you can pay off or pay down credit cards and reduce your liabilities, you will be in a better position to qualify for the best interest rates when you are ready to finance. If your credit is in good shape, then save, save, save! Don't make any large purchases between now and when you want to purchase a home. Premier Bank is always just a phone call away if you want to check in with us to see how you're doing.
Kim Illig is an amazing asset to Premier Bank and Wayne Homes. She has been in banking since 1984 and a mortgage loan officer for the last 20 years.
She graduated from Tiffin University and still resides in the Tiffin area. She has 3 children and 7 grandchildren. Jeremy Parish spoke on behalf of the Wayne Homes team about our general process and why partnering with Premier Bank makes for such a smooth integration process with Wayne Homes. There's a reason why we selected Premier Bank as our preferred lender–they know our process inside and out.
The Sandusky New Home Finance Event was held on a beautiful day, and the rain even cooperated with us. One of the attendees said, "The finance event was very informative and they answered all of my daughter's questions. I highly recommend going to one of these if you will be building with Wayne Homes." Attendees were treated to a fun giveaway, and the lucky winners were the Chislow family, who won a Spring wreath, and the Elacion family, who won a wine and cheese basket courtesy of Premier Bank.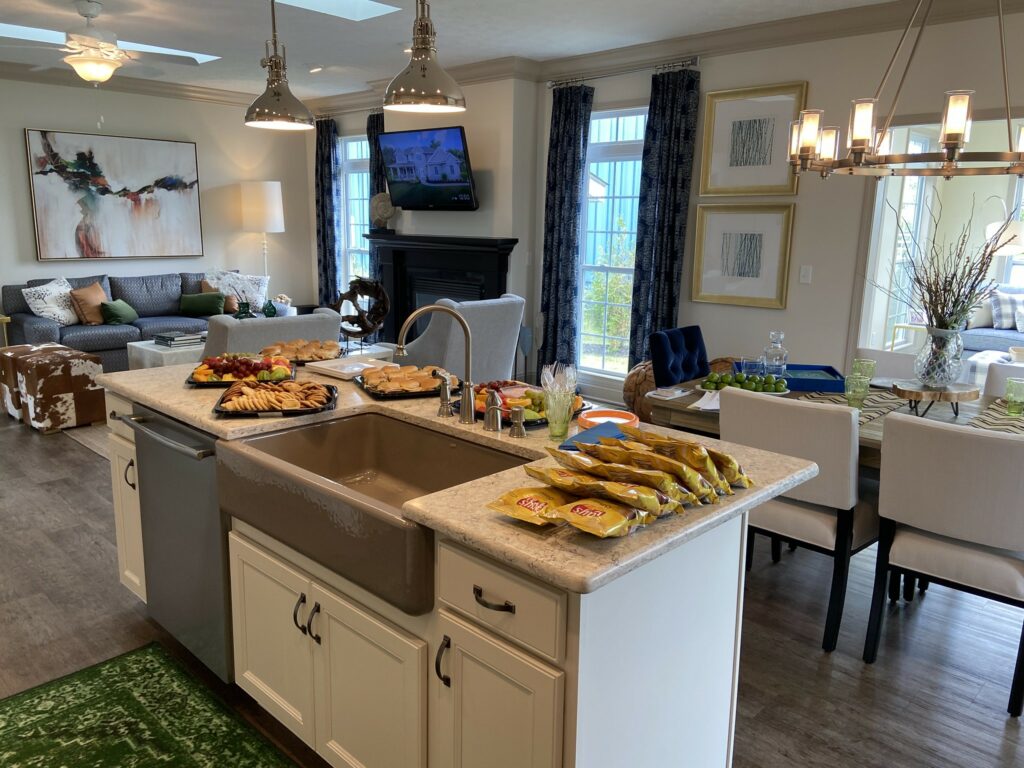 Check out the photo gallery of this informative event, and be sure to keep up to date with the latest events by following us on Facebook.
Do you have financing questions? Drop us a line! We are always here to help.
---
About Wayne Homes
Wayne Homes is a custom homebuilder in Ohio, Pennsylvania, Michigan, and West Virginia (see all Model Home Centers). We offer more than 50 fully customizable floorplans and a team dedicated to providing the best experience in the home building industry. For more information, Ask Julie by Live Chat or call us at (866) 253-6807.
Disclaimer: The details of this blog are accurate as of the publish date, but are subject to change.