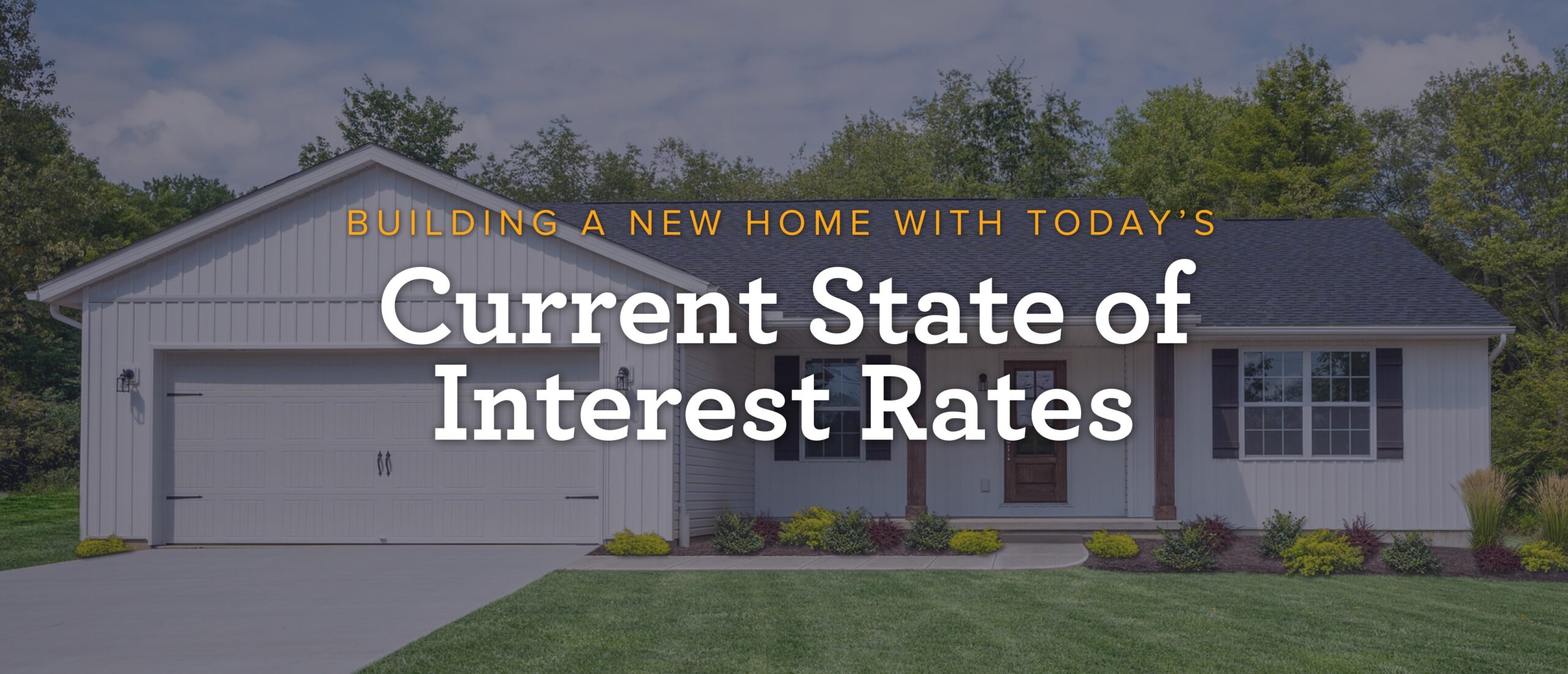 The Current State of Interest Rates
What is the current state of interest rates? That has been the question on everyone's lips lately, and there's no one better to provide the scoop than the Wayne Homes team and our preferred lender, Premier Bank. Darrin Kresevic (NMLS#709728) from Premier Bank has shared some great insights with us, so we can help paint the picture of what the future holds for interest rates – and why right now is the right time to buy.
In short, interest rates are going to stay where they are for the foreseeable future until some of these key indicators trend in the opposite direction.
Analysts predict mortgage rates to stay at or above the current rates for another year or so. However, there are new mortgage products becoming available all the time to assist buyers with these new conditions, making it easier and more affordable to build with Wayne. Contact Premier Bank to see all the options available to you as you start on your homebuilding journey with Wayne.
At Wayne Homes, we have done everything we can to maintain pricing in order to deliver the best value for your investment, but as everyone else is experiencing–the shortage of supplies creates higher demand, resulting in higher prices over the years.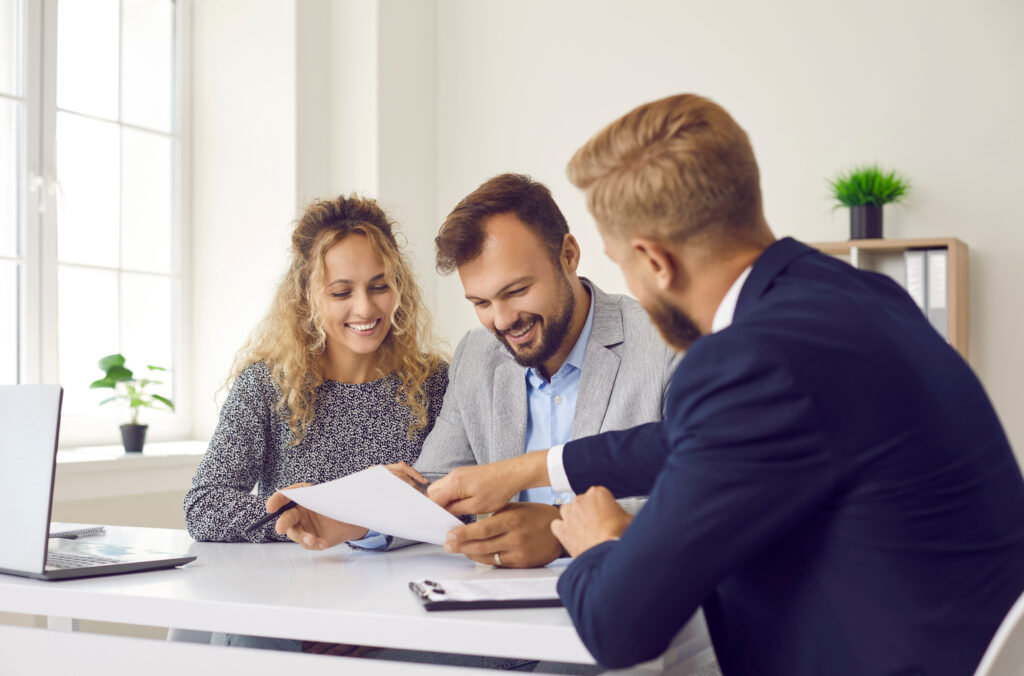 We are lucky that we work with a network of trade partners and suppliers that do right by us and provide great products for the best possible prices. We always pass these savings along to you, making Wayne Homes a great option if you are ready for a new home now.
Now, back to the issue of interest rates. While we have seen many fluctuations from day to day on mortgage interest rates over the last year or so, it has been consistently at or above 5%.
Here's a deeper dive into the "why" behind the interest rate hikes.
During the second quarter, Gross Domestic Product rose at an annualized rate of 2.4%, above the consensus forecast and up from 2% during the first quarter of 2023. Although many analysts have been predicting a recession due to the Federal Reserve's aggressive monetary policy tightening, the economy has remained surprisingly resilient.
What does that mean for interest rates?
It means that they will probably hold at about the same number for a while longer. The economy is supporting the interest rate hike, so it will continue to be higher until that changes. Here are some recent reports that reflect this:
The Personal Consumption Expenditures (PCE) Price Index is the inflation indicator favored by the Fed. The PCE reports have indicated that the Fed will not change their approach for some time.
In June, core PCE, which excludes food and energy to reduce volatility, was up 4.1% from a year ago, matching the consensus forecast.
This measurement was down sharply from an annual rate of 4.6% last month and the lowest level since September 2021.
Despite the large drop, however, the annual rate of increase in core PCE remains far above the Fed's target of 2%. This is another key indicator that rates will remain higher for some time.
The Institute of Supply Management recently released a significant report that displayed the prolonged struggles for manufacturers. After dropping to the lowest level since May 2020 last month, the ISM Manufacturing Index rose less than expected to just 46.4. Let's unpack what this means:
Readings under 50 indicate a contraction in the sector, and this marked the ninth straight month below that level, the longest stretch in about 15 years.
This data continues to reflect the consumer preference for services over goods since the economy fully reopened after the pandemic.
For the homebuilding industry, and many other industries, we are still suffering from supply chain issues.
The bottom line?
Interest rates aren't going to be changing anytime soon, due to the myriad of reasons outlined above. If you're currently looking to build your new home, let our team at Wayne Homes help you make it easy and more affordable.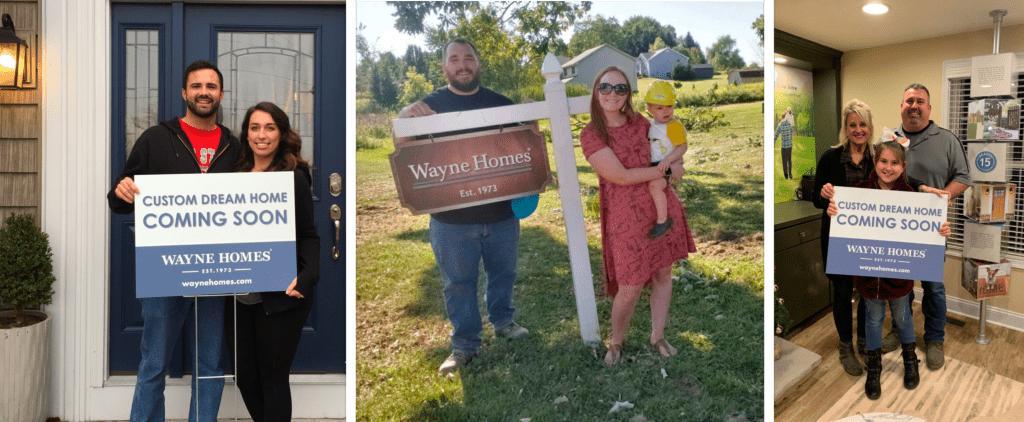 Do you have additional financing questions? We can help! Whether it's the Wayne team or Premier Bank, we're here to answer all your mortgage questions.
All offers of credit are subject to credit approval. Premier Bank. Equal Housing Lender. Member FDIC. NMLS # 424191.

---
About Wayne Homes
Wayne Homes is a custom homebuilder in Ohio, Pennsylvania, Michigan, and West Virginia (see all Model Home Centers). We offer more than 50 fully customizable floorplans and a team dedicated to providing the best experience in the home building industry. For more information, Ask Julie by Live Chat or call us at (866) 253-6807.
Disclaimer: The details of this blog are accurate as of the publish date, but are subject to change.