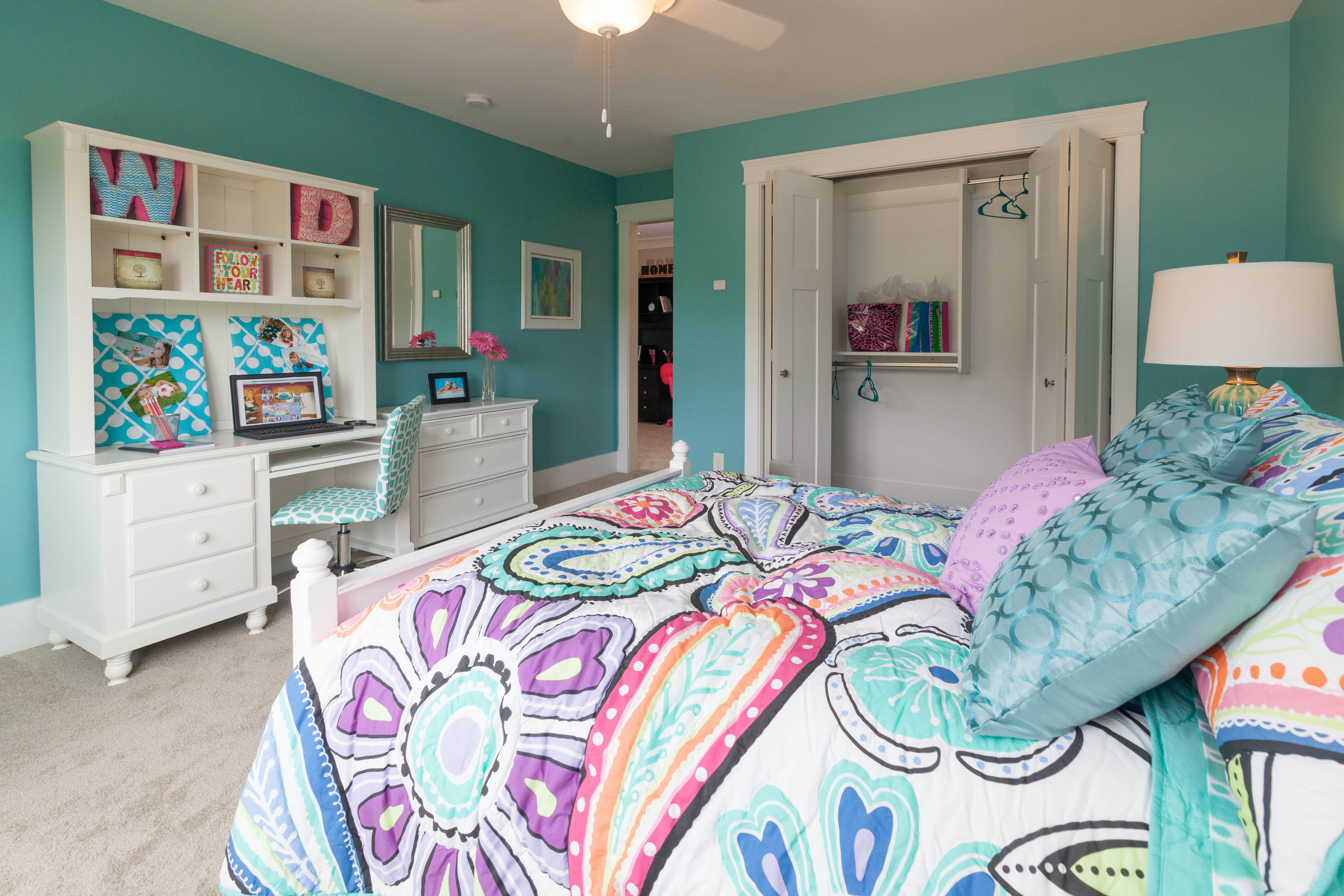 Delight Your Daughter: Dream Bedrooms
As part of our Design Tips series, we recently shared some ideas for a sports-themed bedroom for the important little man in your life. As we mentioned there, it isn't just the grown-ups who get excited about moving into a new home. Kids are a huge part of the process, and making them feel at-home in their new space goes a long way in creating harmony and happiness.
Let's not leave the girls out of the picture, though! Here are some creative ideas for thematic approaches to your little girl's room.
Do your homework
Don't make assumptions about what your little girl is hoping to see in her dream bedroom. Take some time to ask her what she wants, what gets her excited, and how she can help create it. A particularly artistic child may want to play a big part in the creation of her room while other kids might not care much at all and would prefer to be surprised.
Don't limit yourself
Pink is a popular choice, but unless that's what your daughter wants, don't assume it's the right fit for her. Girls who love sports or music may prefer a room that reflects that, and pink may not be the best choice for them.
For the whimsical
Creating a dream-like atmosphere in your daughter's bedroom isn't as tough as you might think. Gauzy curtains in a light color lend softness, and an old-fashioned chandelier from a second hand store creates a vintage air. Gold-framed art makes the space feel a bit luxurious. Pair that with soft ivory paint and delicate touches like plenty of pillows and blankets and you'll create a peaceful dreamland.
For the entertainer
For a daughter who's the life of the party, go with big, bold colors, geometric or blocky colored rugs, and colorful light fixtures in creative shapes. Bold art or inexpensive wall decals make things pop, and you might consider installing wainscoting for added visual interest. This inexpensive but effective design element is often painted a different color than the wall, making the color and contrast pop in a fun way, and certain types of wainscoting also add a unique and interesting texture to the wall.
Incorporate her hobbies
Does your daughter love to read? A reading nook with a draped ceiling, cozy chair and side table with light would be a perfect addition to her room. Is she a sports fanatic? Create her very own trophy wall for her medals and install simple shelving to display trophies. Does she love to create her own art? Set up an art easel with all her supplies organized nearby using simple shelving or cube organizers.
There really are an endless number of options when it comes to creating your daughter's dream room. Let her lead the way so she feels involved in the process, and foster her creativity and individuality by incorporating her favorite hobbies. We can't wait to hear what you come up with! In the meantime, check out our own ideas for inspiration here.
About Wayne Homes
Wayne Homes is a custom homebuilder in Ohio, Pennsylvania, Indiana, Michigan, and West Virginia (see all Model Home Centers). We offer more than 40 fully customizable floorplans and a team dedicated to providing the best experience in the home building industry. For more information, Ask Julie by Live Chat or call us at (866) 253-6807.