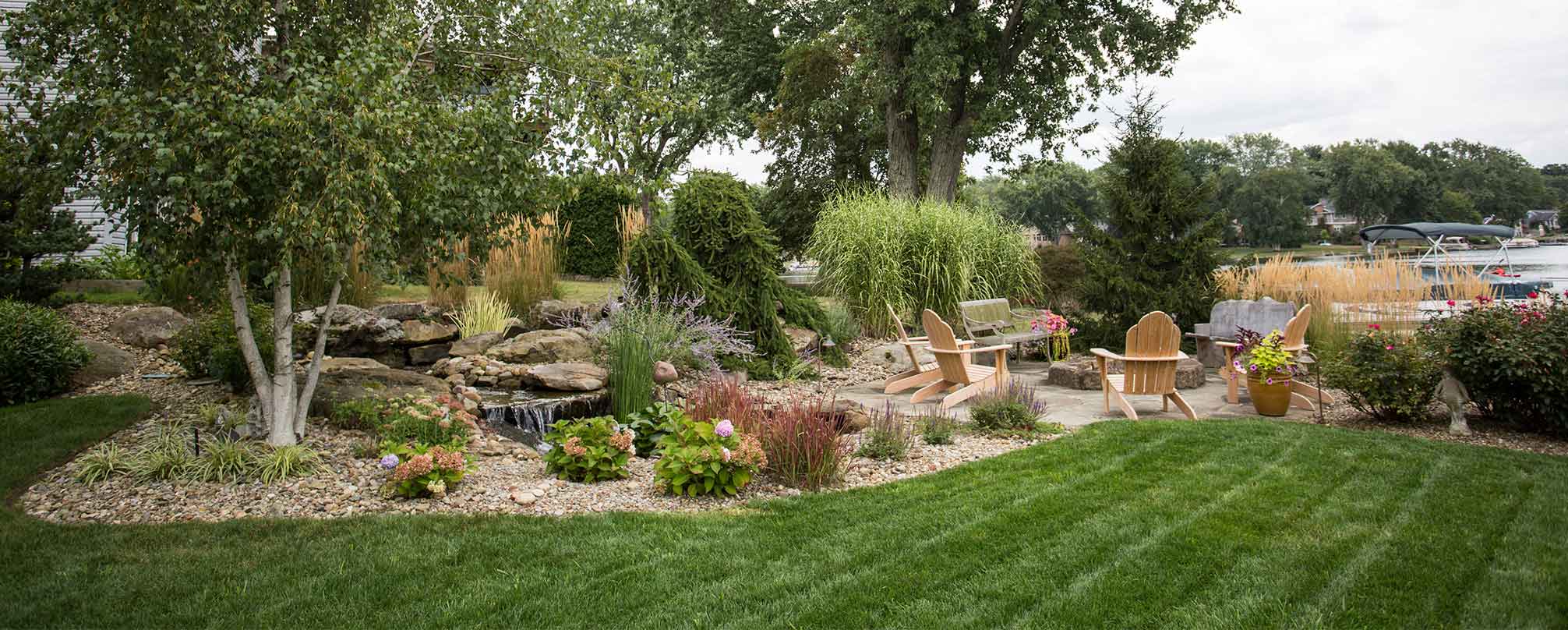 Planning your perfect landscape: 2018 trends edition
Spring has officially sprung, which means one thing: the time for backyard fun is near! A lot of the families we work with value having a beautiful outdoor space to entertain and enjoy each other's company, so for today's blog, we wanted to share some ideas and inspiration for creating an outdoor space your family and friends will love too.
There are some exciting new trends in landscaping and outdoor space that we're thrilled to explore with our customers, and hope they'll try out as part of our annual landscaping contest! Check out some photos of past landscape contest winners for ideas, and read on to hear about upcoming landscaping trends straight from Dave Dubel, operations manager at Campbell Landscaping LLC.
Outdoor living is in!
Many homebuyers these days want a living space as comfortable as the one they have inside, but outdoors. That means hardscapes that include kitchens, fire pits, seating and lounging areas, and even things like wood-fired pizza ovens and smokers for the chef of the family. Homeowners are squeezing the most they can out of these spaces by adding coverings and heating options so they don't have to pack it up and head inside when the temperature gets chilly.
Fire features are hot this year.
Many of our customers love the look of a fireplace in their home. It serves as a stunning focal point and also provides a warm, comfortable place for family and friends to gather. Outdoor fire features serve a similar purpose, except you get to enjoy the fresh air too! There are lots of options, from chimneys to wood burning pits to fire tables, or even a full fireplace as well. And nowadays, there are lots of options for fuel, from propane to gas to wood.
Rover is getting in on the outdoor landscaping game.
Dogs have always had a place in the American family. Now they have their own place in the backyard, too! Unfortunately, dogs can create trouble, by tracking dirt into the house and leaving presents to find in the lawn. So homeowners are building their landscapes to be more amenable to their dogs. They're using dog tracks to centralize where their animals run, designated "do your business here" spots, and hardier plants and shrubs that can handle a tough pup.
Do any of these landscaping trends strike your fancy? We're also seeing many homebuyers express an interest in creating beautiful walkways with a variety of materials, from crushed stone to flagstone and everything in between, as well as a surge in fountain popularity. Whatever you choose, Wayne and our partners can help you create your dream backyard!
Excited to start landscaping your future home? Get in touch with our team today to talk about the possibilities!
About Wayne Homes
Wayne Homes is a custom homebuilder in Ohio, Pennsylvania, Indiana, Michigan, and West Virginia (see all Model Home Centers). We offer nearly 50 fully customizable floorplans and a team dedicated to providing the best experience in the home building industry. For more information, Ask Julie by Live Chat or call us at (866) 253-6807.