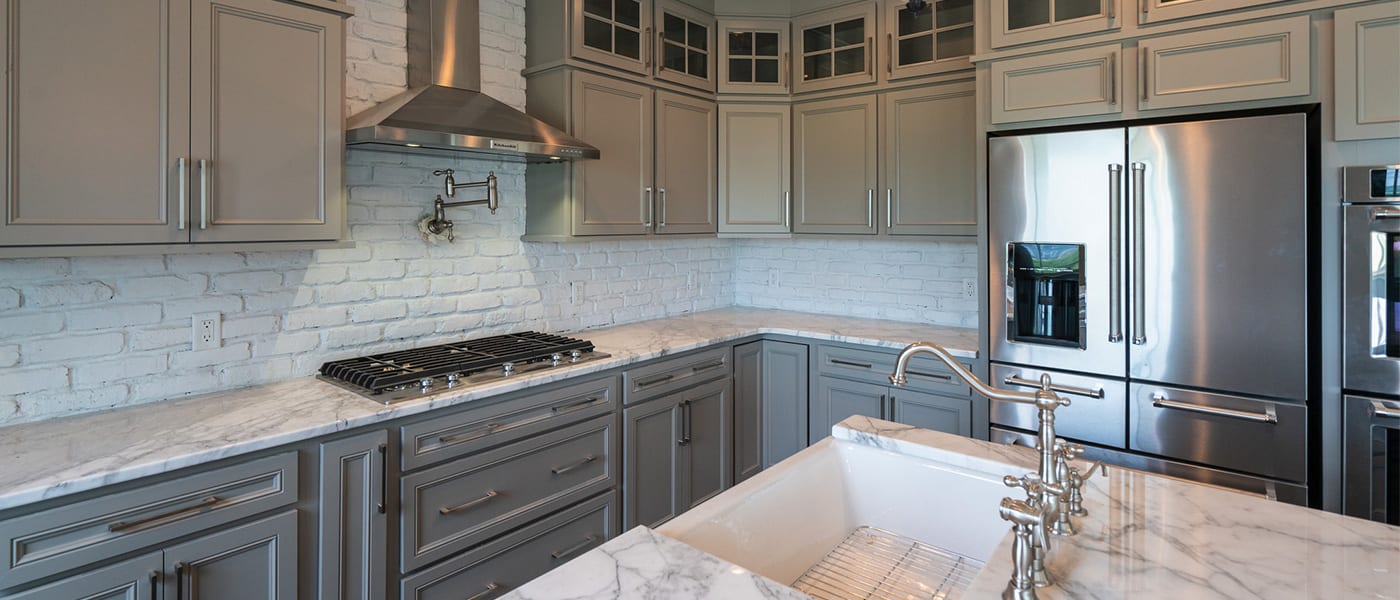 Update Your Home to Support Your New Year's Resolutions
As Oprah says, each new year brings us a new chance to get it right. You may have a list of New Year's resolutions that you'd like to keep in 2019 to improve your life, and you may also be wondering if you can keep these changes going all year. Yes, you can! And, your home can help you.
Change Your Surroundings
A few popular New Year's resolutions include reading more, eating healthier, exercising more, simplifying your routine, and getting better sleep. All of these resolutions are tied to your home. Want to get through that stack of novels? Add a library or reading nook to your home. Need motivation to eat better? Maybe your kitchen needs a facelift to help you want to cook at home. Why not add a home gym so you can have easy access to workouts at any time of the day? And, a better night's sleep starts with the bedroom of your dreams.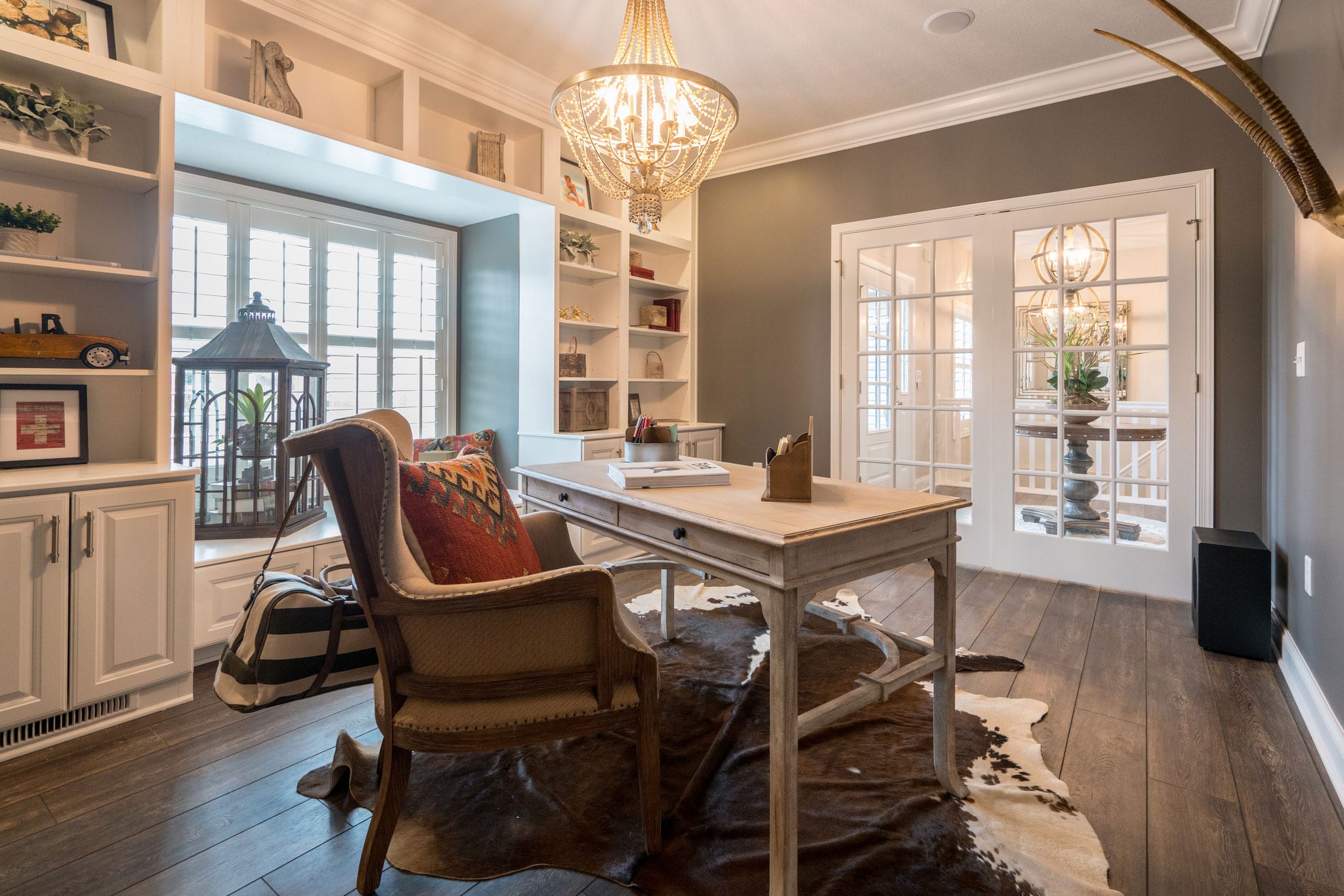 A Home Library You'll Love
The word "library" often conjures up images of rows upon rows of bookshelves, laden with ancient novels. The reality is, you can have your own library by simply adding some bookshelves in a quiet space. From under the stairs to a room of its own, libraries can be anywhere! If you're pressed for space, consider adding a set of low built-in shelves in a corner or by a window that can double as a bench. Add lots of pillows and a floor lamp, and you've got your very own reading nook.
Eat Healthy and Hit the Gym…At Home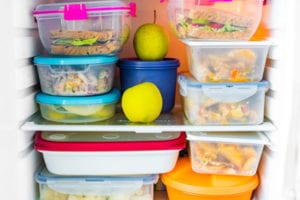 Keeping the motivation to eat healthy and work out can be hard. So, why not start at home? A few updates in your kitchen, especially when it comes to kitchen organization, can make it easier and more enjoyable to meal prep at home. Have your reusable containers within reach and in order, so you can make meals ahead of time. Streamline your fridge by throwing away old items and keeping fresh ingredients within reach. And, whether it's in your basement, bonus room or even in a corner of your master suite, adding an area to work out makes it harder to find an excuse not to. You don't have to get a lot of expensive equipment. Add a long mirror, some free weights or resistance bands, and you've got a good start.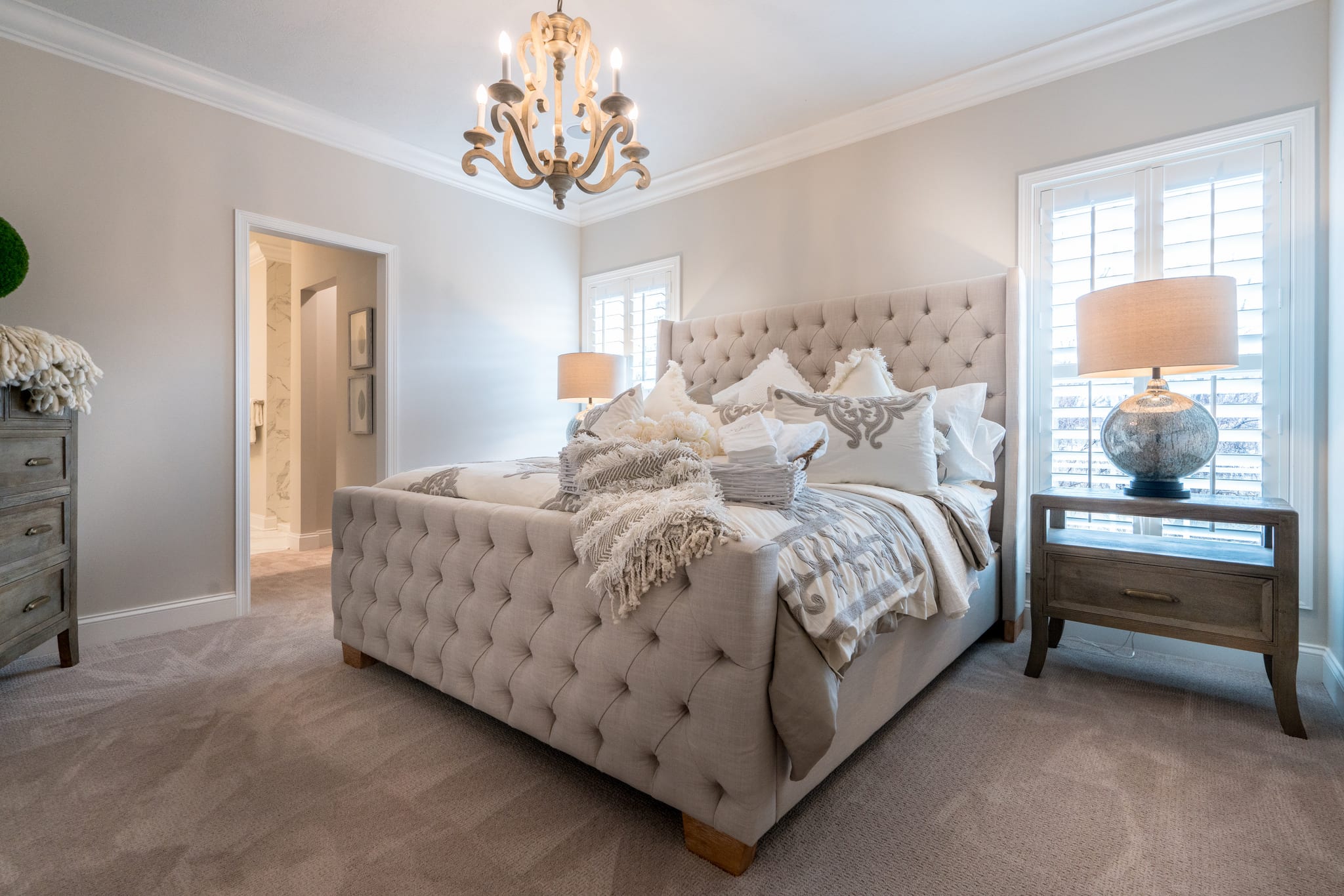 Better Sleep, More Energy
A good night's sleep is the best thing you can do to boost your energy levels and get a head start on having the kind of day (and year!) you want. It all begins in your master suite. If your mattress is more than 10 years old, it's time to get rid of it and start from scratch. From alleviating back pain to helping you breathe better, today's mattresses are designed to improve your quality of life. The paint color and palette of your bedroom also contribute to a better night's sleep. Cool tones can be soothing and help you relax. Consider removing the TV from your room, and making it as serene as possible.
Clean Up Your Act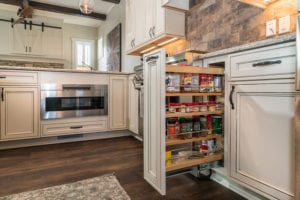 A tidy home = a happy life. Well, that may not be 100% true all of the time, but it certainly helps! An easy way to achieve this is by decluttering and creating a cleaning schedule for your home. Start by removing any items you don't use, wear or love and give them to charity. If you haven't touched it in 6 months, get rid of it. For the remaining items, find places for them. Invest in attractive storage bins. Add a chalkboard or family planning center, where you can write down one chore you will do each day to achieve a clean home. You can rotate in deep cleaning chores, such as dusting the blinds or wiping down the baseboards as needed. These little things add up to big changes.
For 2019, your resolutions for a better life start at home. Put these home updates on your list to support your goals all year long.
If you want to build a home that helps you live your best life, contact us to tell us your goals and to get started.
About Wayne Homes
Wayne Homes is a custom homebuilder in Ohio, Pennsylvania, Indiana, Michigan, and West Virginia (see all Model Home Centers). We offer nearly 50 fully customizable floor plans and a team dedicated to providing the best experience in the home building industry. For more information, Ask Julie by Live Chat or call us at (866) 253-6807.