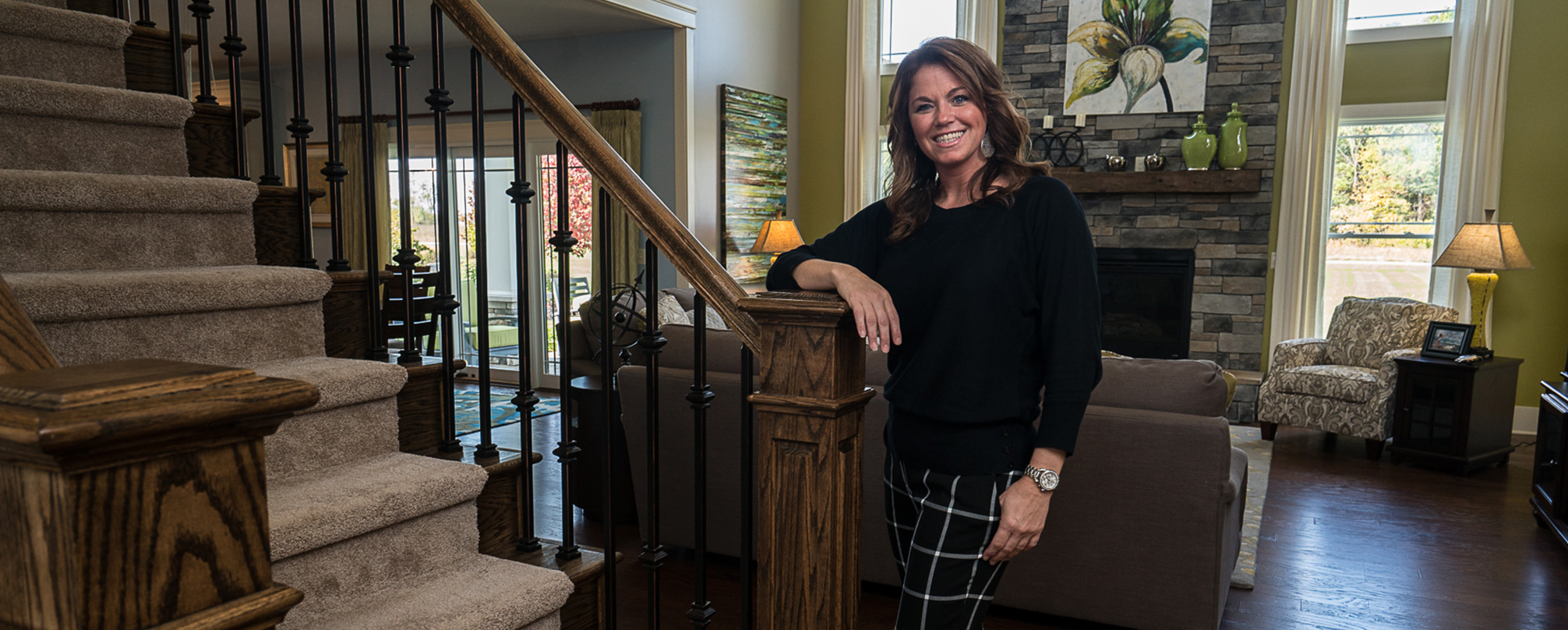 The Wayne model home center experience: Why you should stop by!
One of the absolute best ways to get the most authentic feel for a custom floorplan is to walk through an actual home built according to that floorplan. That's why we encourage our homeowners to visit one (or several!) of our several model home centers – it allows them to see and experience the actual space, rather than simply clicking through photos online or looking at blueprints. Photos are great, but they can't replace an in-person visit!
We want you to get the most out of your model home experience, so here are some tips for your next visit to one of our model home centers.
Do your homework. We have several model home centers, and all of them are worth a trip, but not all of them are the same! Each has a unique layout and design, and knowing what you will be seeing before you stop by is a powerful way to come up with informed questions about each unique layout.
Look beyond the design. Our team does an incredible job staging these model homes to show off the best we have to offer. After all, we want to put our best foot forward for you! That said, it's important to look beyond details, like countertops and backsplash designs, and focus on the functional layout of a home to determine if it's a good fit for your family.
Take some notes, and document what you see. You may visit several model home centers, and it's easy to get the details confused. To make sure you keep all your thoughts straight, document your experience through photos and by taking notes, so when you revisit those photos and notes later as you make a decision, you're able to keep things organized.
Come with questions. We love to hear the unique and thoughtful questions prospective homeowners bring to our model centers. From the smallest of details to the big picture, we want to answer any questions or concerns you may have. So feel free to fire away; no need to stay silent if something piques your curiosity!
We have numerous model home centers showcasing several layouts, and several of them have recently undergone some beautiful refreshes to really show off the design details you can expect when you work with Wayne Homes. Here's a list of the centers you should stop by if you're thinking about partnering with us to build your dream home!
Whether you want to tour a stunning Alexandria, a beautiful Providence II, or just stop in for a chat, we're here to answer your questions and make your home dreams a reality!
About Wayne Homes
Wayne Homes is a custom homebuilder in Ohio, Pennsylvania, Indiana, Michigan, and West Virginia (see all Model Home Centers). We offer more than 50 fully customizable floorplans and a team dedicated to providing the best experience in the home building industry. For more information, Ask Julie by Live Chat or call us at (866) 253-6807.