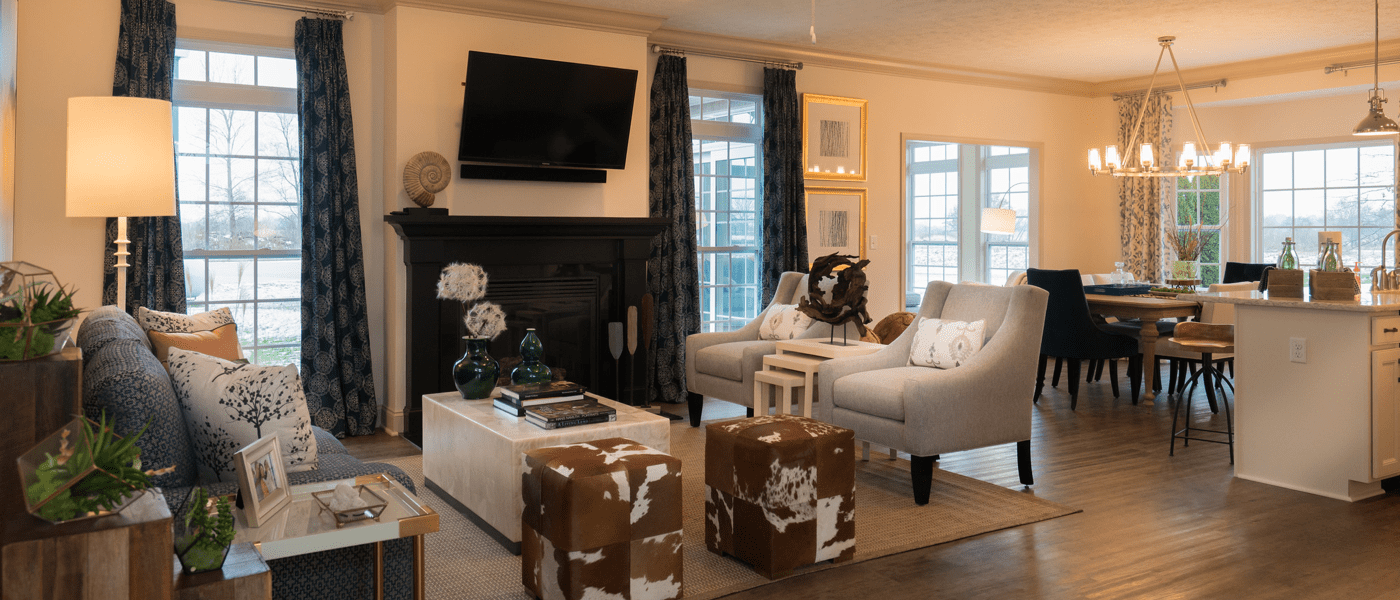 What to Expect at a Model Home Center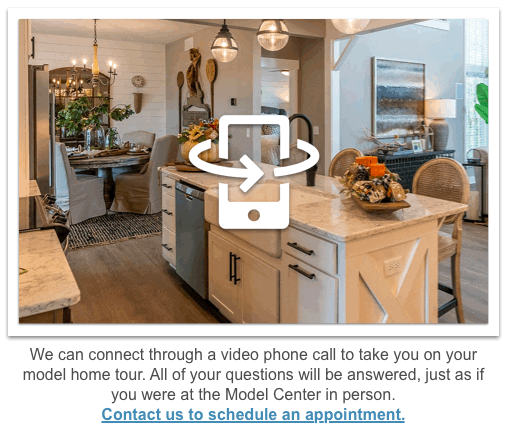 Visiting a Model Home Center is always exciting. It's the best way to see for yourself all the perks of being a Wayne homeowner. But, did you know that you don't have to actually step foot inside one of our locations to visit a Model Center? We offer a fully virtual experience that allows you to tour a model home and have the same interactive visit you would have if you came in person.
Here's how we do it:
Once we receive your request for an appointment, we check to see if you are interested in a virtual or in-person visit. Simply note in your request which you would prefer.
Either way, we will reach out to you to confirm your appointment, then we will set expectations about where and when you will connect with your New Home Consultant.
If you choose a virtual appointment, we can connect through a video phone call to take you on your model home tour. All of your questions will be answered, just as if you were at the Model Center in person.
The reason we always encourage new or potential homebuyers to visit one of our Model Centers is that sometimes you just have to see things for yourself.
Being a custom, on-your-lot builder, the sky really is the limit when it comes to customizations. When you visit a Model Center you can see exactly what we mean by that because our model homes feature a range of customizations, from a few homeowner favorites to completely decked out. It's great for customers to see what our homes look like with Included Features and also how some custom touches can transform a space. Your New Home Consultant will explain what a home costs with the Included Features to get an understanding of base pricing, then you can decide which customizations you might like to add to your Wayne home. Our Model Centers feature our own Design Studios that allow you to look at all of the samples of the fit and finishes Wayne Homes offers, so you can get a full picture of how Wayne Homes can bring your vision to life.
Every Wayne Homes Model Home Center tour includes:
A personalized tour: When you arrive at one of our Model Centers, you will be greeted by a New Home Consultant. They will give you all the information about the model and answer any questions you have.
Access to the Design Studio: Our Model Centers feature our own Design Studios that allow you to look at all of the samples of the fit and finishes Wayne Homes offers.
An inside look at a range of custom features: The model homes will give you an idea of the range of customizations you can add to your own home when you build with Wayne. It's a great way to visually understand which features you might want to add beyond our Included Features.
Make your appointment today! We look forward to seeing you, either virtually or in-person at one of our Model Centers.
About Wayne Homes
Wayne Homes is a custom homebuilder in Ohio, Pennsylvania, Michigan, and West Virginia (see all Model Home Centers). We offer over 50 fully customizable floor plans and a team dedicated to providing the best experience in the home building industry. For more information, Ask Julie by Live Chat or call us at (866) 253-6807.