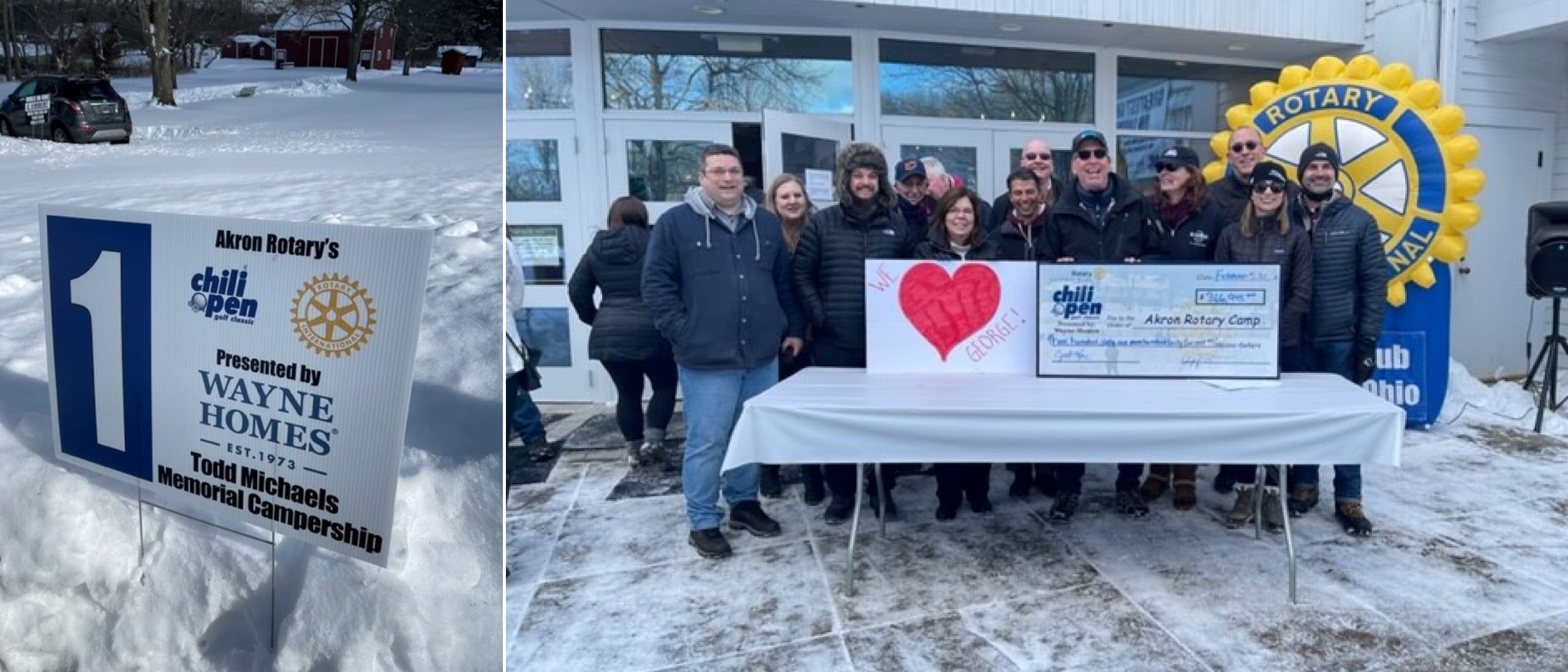 32nd Annual Chili Open Event Recap
One of the hallmarks of Wayne Homes' company culture is the feeling of family and that we are all in this together.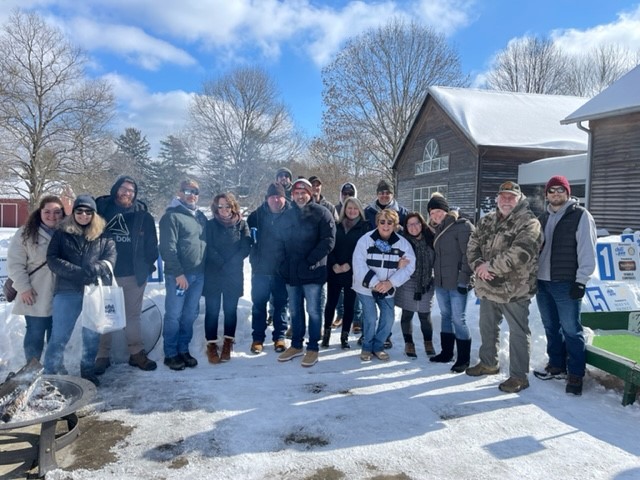 That means our sales team, field team, and of course our homeowners. We host events throughout the year so that we can all get together, catch up and stay connected.
A Wayne Homes favorite is the Chili Open. The Chili Open is Akron OH Rotary's annual benefit that raises funds to send children with developmental disabilities to summer camp and aids operational costs of the camp. It's a cause that we are happy to support–in fact, we had 500 supporters, including 50 Wayne Homes employees along with their families and friends, attend the Chili Open.
The 32nd annual Akron Chili Open Golf Classic, presented by Wayne Homes, was held on February 5th at Hale Farm and Village in Bath, Ohio. We are proud to say that this beloved event raised over $370,000 for the Akron Rotary Camp for Children with Special Needs. Our goal was $325,000, so this year's event has set a new record!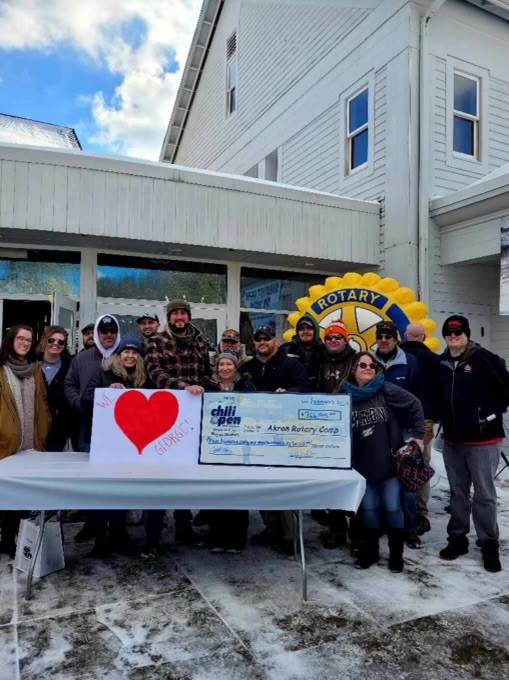 The day consisted of arctic golf, all-you-can-eat Whitey's chili, silent auctions, door prizes, raffle tickets, a chili-eating contest, and more. This year, there was a big snowstorm a few days before the event with more than 12 inches of snow. They could only create a 4 hole course instead of 9. The snow was so deep they had to plow strips for golfers to tee off from. Strips were plowed from the tee to the flag. Despite these weather challenges, our community really showed up. The closest to the pin was won by Joe Perko, better known as Red Sox Joe who has been attending the Chili Open for over 20 years!
This year's event was also special because we honored a beloved Wayne Homes teammate, Todd Michaels, our Controller who recently passed away. Another special aspect of the event was being able to create not one, but two annual camperships so that two families are able to send their children to the Akron Rotary Camp for Children with Special Needs. It was a day full of love, honor, and the spirit of giving.
We love supporting the communities we build in. It keeps us connected and grounded. It maintains our focus on what matters most. Thank you to all who participated in the Chili Open. We are grateful for the opportunity to give back, and to be able to do it together with our team members.
Would you like to learn more about Wayne Homes? Drop us a line, and we'll get you on our list, so you're the first to know about upcoming events like this.
---
About Wayne Homes
Wayne Homes is a custom homebuilder in Ohio, Pennsylvania, Michigan, and West Virginia (see all Model Home Centers). We offer over 50 fully customizable floorplans and a team dedicated to providing the best experience in the home building industry. For more information, Ask Julie by Live Chat or call us at (866) 253-6807.
The details of this blog are accurate as of the publish date, but are subject to change.