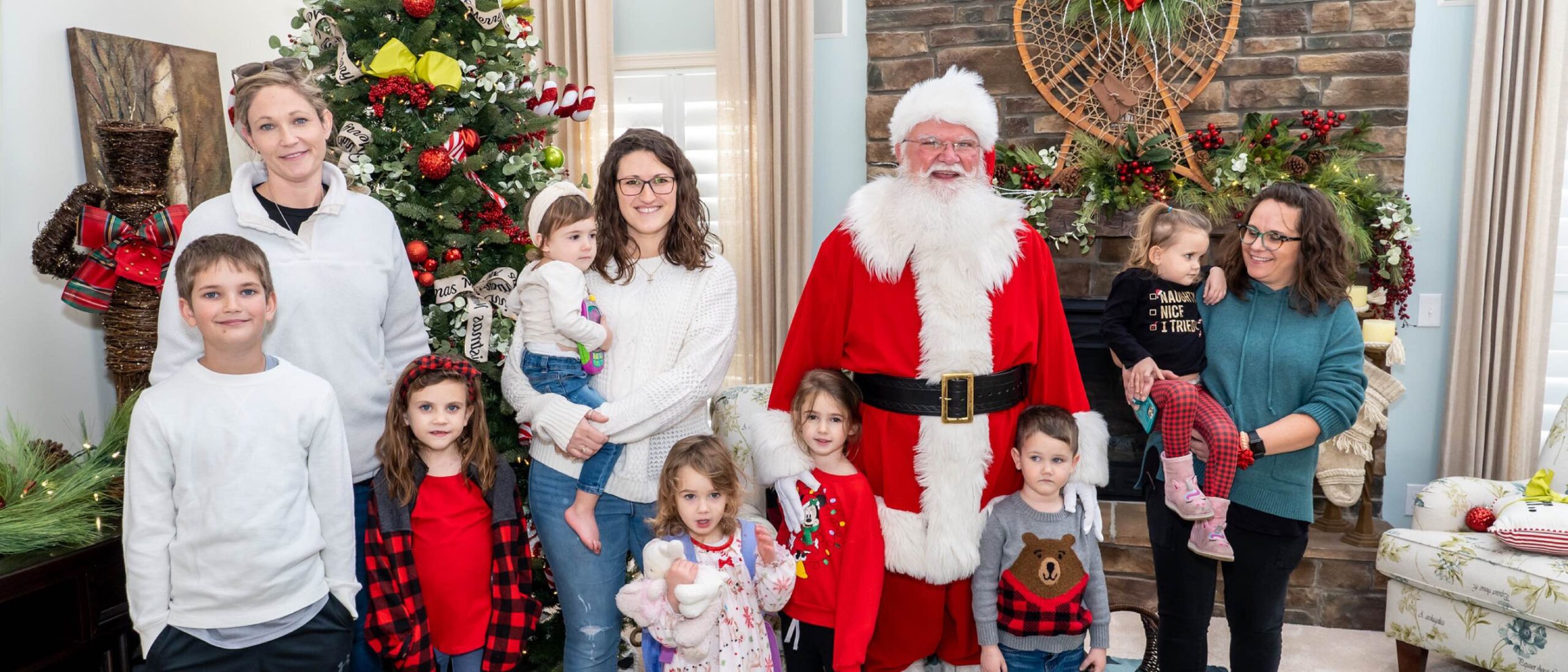 Belmont Holiday Event Recap
It's the holiday season, and there's no better time to show gratitude for the people in your life.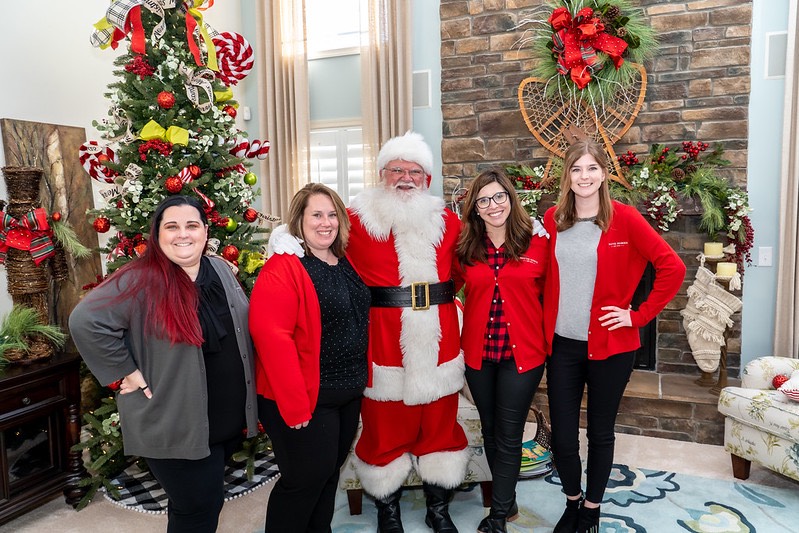 At Wayne Homes, we often say our team is like a family, and when the family gets together…it's a whole lot of fun! Our Belmont team proved that when we got together recently to celebrate the holidays, our customers, guests, and each other.
Wayne Homes team members got to enjoy a special visit from Santa in the beautiful Covington Craftsman model home at the Belmont location. The Belmont team said that even though the sun was shining, Santa made his grand entrance with pink-tinged cheeks from the brisk temperatures on Sunday. He most certainly had a sparkle in his eyes when he was greeted by all the little ones who had patiently awaited his arrival.
The Belmont team, customers, and guests all gathered around to snack on beautifully decorated, delicious cookies and whipped-cream garnished hot cocoa while they listened to the wish lists of their smallest guests.
Attendees included Toni Moreland, daughter Lexi, and granddaughter Briar, who was shy but able to share some of her wish list with Santa. Kathy Stonebraker brought daughters Casey and Jamie, and daughter-in-law Jen, along with Kathy's 7 grandchildren – the kids enjoyed their time with Santa and took great photos with him. Lila Murphy and Karen Stalnaker loved all of the decorating by Kelly's Suite II. Suzanne Hendershot, Layne and Tyler, and their two little girls joined in the fun. Cindy and Rich Bickerstaff had a great time touring the model and sharing in all of the holiday cheer. Pam and Kathy Chabak, daughter and three grandchildren made memories during their visit with Santa Claus. Micah and Derek Cain and their three sons enjoyed the beautiful cookies and chatted with Santa.
Ciara and Wesley Harding and their two daughters came to get in the festive spirit – they just signed to build an Alexandria with our Belmont team in the spring. Heidi and Mark Carpino brought their daughter – this family is under construction for their very own Franklin. They enjoyed catching up with the Belmont team members and sharing their building experience thus far. They got to meet Bob Crum, their Premier loan officer, in person for the very first time at the party. Ricky and Kaylea Radcliff got to catch up with their field manager Zach, while their two girls spent some time with the man in red. Jessica and Adam Winans shared all of the excitement happening at their Cedar Hill under construction with their New Home Consultant Anne and loan officer Bob, while their three boys chatted with Santa and shared their Christmas lists.
The towering two-story tree in the model home was adorned with giant peppermint candies and festive decorations by Kelly's Suite II, which provided the perfect backdrop for adorable photo opportunities.
Some of our lucky attendees even won gifts from Kelly's Suite II to bring some of that festive decor back to their homes. The winners are:
Toni Moreland – holiday gift basket
Cindy & Rich Bickerstaff – holiday gift basket
Lila Murphy – wrapped gift
Everyone had such a great time. We even had some adults get in on the fun and relive their childhood by posing with Santa for their very own photos. Christmas 2021 with Santa and the Belmont team was certainly one to remember.
Is a new home on your wish list this year? Contact us! We can't wait to make those Christmas wishes come true.
---
About Wayne Homes
Wayne Homes is a custom homebuilder in Ohio, Pennsylvania, Michigan, and West Virginia (see all Model Home Centers). We offer over 50 fully customizable floor plans and a team dedicated to providing the best experience in the home building industry. For more information, Ask Julie by Live Chat or call us at (866) 253-6807.