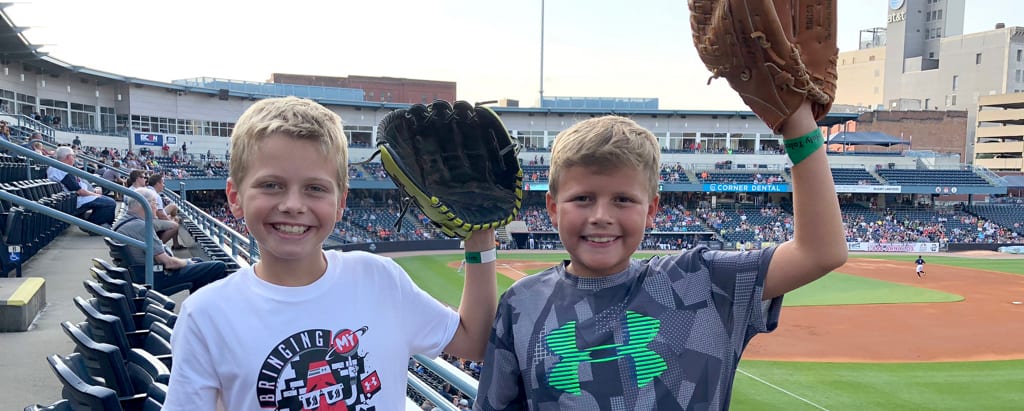 Cheering on the Mud Hens with our Raving Fans
A Win for the Mud Hens & Wayne Homes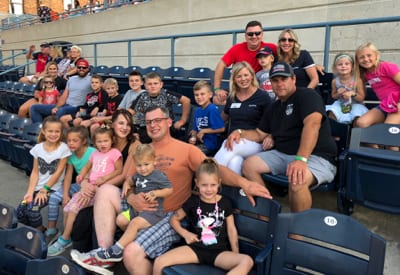 Building someone's home from the ground up, designing it with them, navigating tough decisions and unexpected hiccups – it has a way of bringing you closer. We love that aspect of what we do here at Wayne Homes, and are always seeking out new opportunities to grow our relationships with our customers even more. That's why we host a yearly Raving Fans event featuring the Mud Hens baseball team right here in Toledo.
This years' event was a massive success, much like years' past, with a whole slew of our Raving Fans and their family members and friends joining us as we cheered on our favorite team. Folks joined us in the Top of Nine room on the fourth floor at Fifth Third Field here in Toledo, filtering in even before the first pitch at 7:05 p.m. to enjoy good company, delicious game day food, and catch up with our Wayne Homes family.
At these events, we like to keep the fun rolling even through some of the slower innings, so we have contests and games where customers can win prizes. This year, Trey Parsons won the lollipop-guessing contest, and Anne Gackstetter won an Amazon gift card for her customer referral. Every family that attended was entered into a drawing and every single family won a gift card to a local restaurant or store; now that's what we call a win! And to top it all off, the Mud Hens absolutely swept the floor with the Indianapolis Indians, beating them 9-1!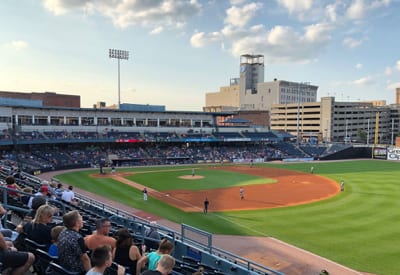 We loved gathering together for dinner before the first pitch, because it gave us an opportunity to talk to these amazing families about their homes, what it's like living in their new homes and in some cases, new neighborhoods, and to just spend some quality time together with the customers that have become more like family.
We fully plan to host this event into the far future, so long as the Mud Hens keep putting on a great show! Check out some fantastic photos of the event, and be sure to keep an eye out for other upcoming Raving Fans events; we want to see you there next time!
Raving Fans aren't just customers; they're family. We want you to be part of the Wayne Homes family too! Give us a call today to get started.
About Wayne Homes
Wayne Homes is a custom homebuilder in Ohio, Pennsylvania, Indiana, Michigan, and West Virginia (see all Model Home Centers). We offer nearly 50 fully customizable floorplans and a team dedicated to providing the best experience in the home building industry. For more information, Ask Julie by Live Chat or call us at (866) 253-6807.