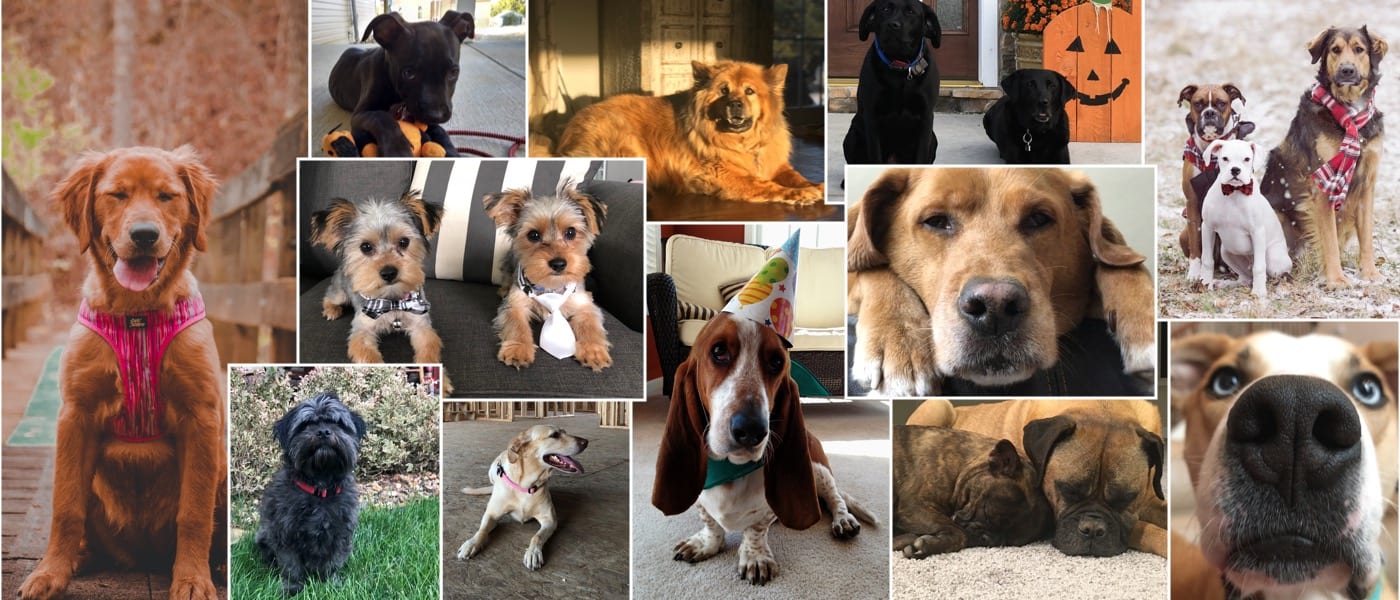 The Dogs of Wayne Homes are Back for the Howlidays!
It's a tradition—each year, we highlight the furry members of the Wayne Homes family in our annual Dog Calendar.
Our canine companions are a lovable part of what makes a house a home. We ask our Wayne Homes family—those who have built a home with us or are currently building a home with us—to submit photos of their four-legged friends, and this year's entries are paws-itively precious.
It's always a tough job choosing which pets make the final round, and we loved going through each of the 81 entries received this year. But, the finalists have been chosen. So, without further ado, we're thrilled to share the results with you.
Here are the Wayne Homes Dogs of 2019:
Cover: Phinneas – Mutt/mixed breed
January: Macie and Bear – Yorkie, Scooby – Husky/Malamute mix
February: Lucky – Black Lab, Hank – Corgi/Beagle mix
March: Molly – Yellow Lab, Maci – Beagle/Chihuahua Mix
April: Scooby – Chow Chow, Sammy – Boston Terrier
May: Fred – Basset Hound, River – Beagle
June: Shadow – mixed breed, Riley – Boxer/Shepherd mix
July: Remi – French Bulldog and Hank – Bullmastiff, Bailey – German Shepherd/Collie mix
August: Brutus – Bichon Frise/Shih Tzu mix, Ellie – German Shepherd
September: Sanford – Lab/Golden Retriever mix, Moose – Old English Mastiff
October: Kylo and Caroline – Black Labs, Marvin – Yorkie Poo
November: Millie May – Golden Retriever, Bubby – mixed breed
December: Piper – Boxer, Zero – Boxer, Maggie – Mastiff/Collie mix, Jake – German Shepherd
Want to see more?
View our Flickr album of the winners and entries to see all the pups up close and personal. If you requested to have a calendar mailed to you, they are on their way!
From all of us at Wayne Homes, we are grateful to the families who took the time to share their furry friends with us. The calendar not only features their sweet faces, but also witty captions and a functional layout that makes daily planning a breeze. Would you like to add a furry family member to your home? Check out petfinder.com to browse the animals in need of adoption at your local shelters!
Pick up your 2019 Dogs of Wayne Homes Calendar at your local Sales Center, and while you're there, ask us any questions you may have about building a custom home with us. We're here for you and your family, four-legged and two-legged members alike.
About Wayne Homes
Wayne Homes is a custom homebuilder in Ohio, Pennsylvania, Indiana, Michigan, and West Virginia (see all Model Home Centers). We offer nearly 50 fully customizable floor plans and a team dedicated to providing the best experience in the home building industry. For more information, Ask Julie by Live Chat or call us at (866) 253-6807.