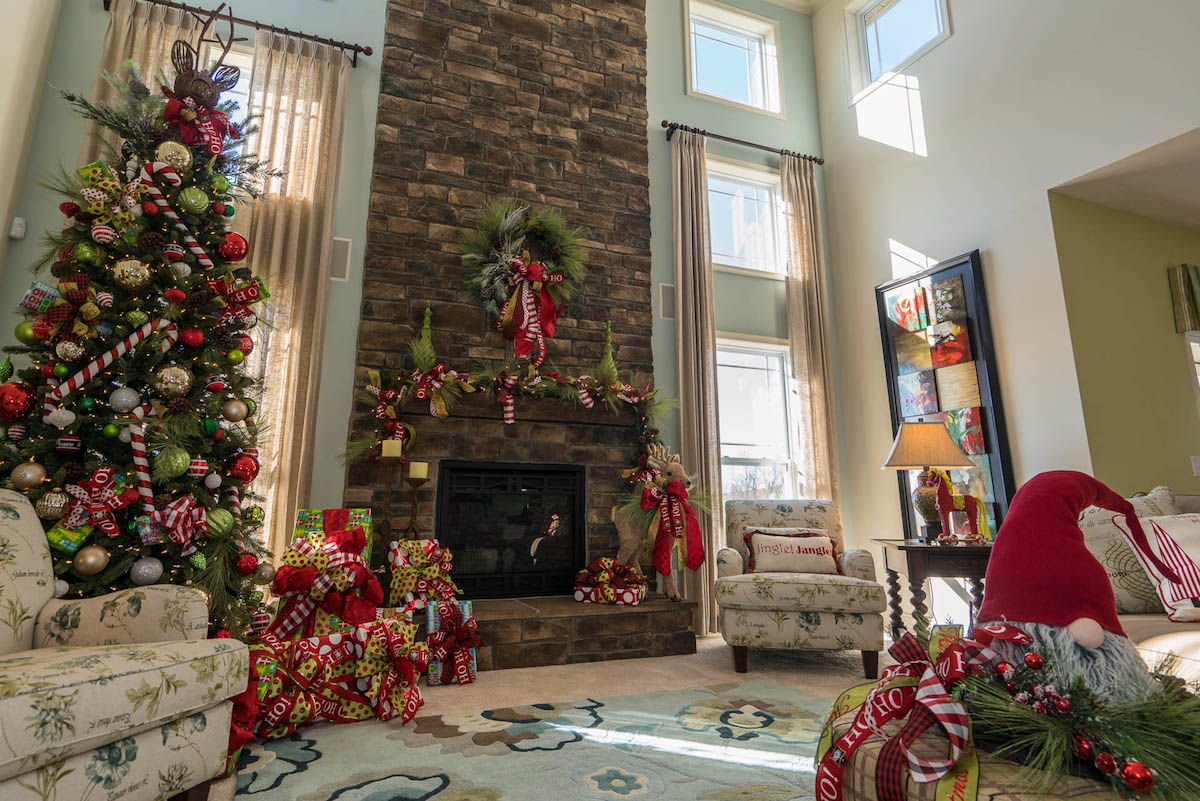 What's on your home wish list?
As children, many of us made our own Wish List for Santa, hoping he'd bring us the toys and games we'd been pining for all season long. As adults, we know there's no Santa Claus who will magically show up and leave us with our every desire, but at Wayne, we try to make your home about as close to your home "Wish List" as you could hope for, at least! We're not Santa… but we try!
Much of what goes into creating a custom home is relatively set in stone, once you settle on a design: the floorplan, the rooms, the bathrooms, the garage, the square footage, and so forth. That said, we have a lot of room for customizing as part of the Wayne homebuilding process, and for that reason, we wanted to share with you some of the biggest trends in homebuilding now, to see what might make it onto your very own Wish List!
A clean, crisp exterior: If you are a huge fan of more ornate exterior design, by all means, we'll make it happen for you! But by and large, we're seeing a lot of home builders express an interest in more contemporary, clean, clear lines for the outside exterior of their home, while placing less emphasis on the frills you might find on older homes.
Ample space: While some homeowners may have a big interest in downsizing, for the most part, the families we work with want to ensure they have enough space not just now, but in the future. That means well-designed floorplans that maximize space, create a feeling of openness, and ensure there's enough flexible living square footage to provide for each and every family member's needs.
Efficiency is key: Green, efficient building practices, materials, and construction is a must-have for today's homebuyer. Not only are today's homebuyer's more environmentally conscious than ever, they don't want to be throwing money away on inefficient windows, thoughtless heating systems or energy-sucking appliances.
Cabinetry in the kitchen matters: Cabinetry is one of the most distinct ways you can create a uniquely "you" look in your kitchen space, and for that reason, homebuyers today want choice, customization, and of course, quality when it comes to their cabinets. Luckily, the manufacturers Wayne works with to supply top-quality cabinets can do just that!
A smart home is a happy home: To go along with homebuyers wanting more efficiency in their homes, technology has also made its way into the homebuilding world, with some amazing results. Being able to arm your security system, adjust the thermostat, turn lights on and off, and much more — all with a few taps on your smartphone — is something more and more homebuilders want.
Trends come and go, but some, including the ones listed above, have more staying power than others. What about you – do any of these items make it onto your home Wish List? What could you do without?
We can't wait to help you craft a home Wish List that fits you and your family perfectly. Reach out today and we'll be happy to help you explore the endless possibilities!
About Wayne Homes
Wayne Homes is a custom homebuilder in Ohio, Pennsylvania, Indiana, Michigan, and West Virginia (see all Model Home Centers). We offer more than 40 fully customizable floorplans and a team dedicated to providing the best experience in the home building industry. For more information, Ask Julie by Live Chat or call us at (866) 253-6807.