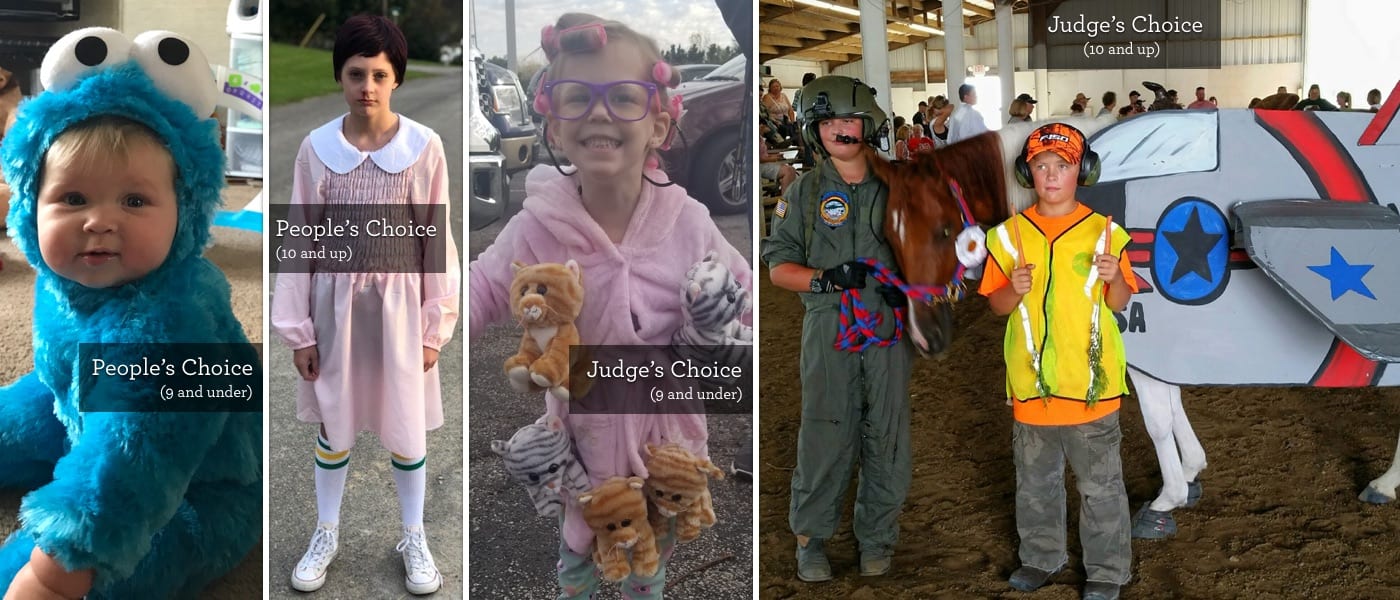 Halloween Costume Contest 2018 Recap
Every year, Wayne Homes hosts a variety of contests and events designed to bring our community of customers, employees, and partners together. One such contest is the annual Halloween Costume Contest, and we're thrilled to be announcing this year's winners now that the festivities have wrapped up and we're moving on to Thanksgiving! Here's a reminder of the contest rules and various brackets:
We asked folks to email us a few snapshots of their Halloween costumes, or to send them via our Facebook page, with names and ages included. The categories include People's Choice (age 10+), People's Choice (age 9 and under), and Judges Choice for both categories as well.
What an amazing crop of entries we had! 61 families submitted entries. We shared all of them on our Facebook page — and here are those who rose to the top of the pack!
People's Choice (9 and under)
Dawson, age 9 months, as the Cookie Monster – with 210 likes/reactions, Dawson snagged the people's choice.
People's Choice (10 and up)
Chesne, age 12, as Eleven from Stranger Things – with 22 likes/reactions, Chesne grabbed the people's choice.
Judge's Choice (9 and under)
Brooklyn, age 3, as a Crazy Cat Lady – She was a close second place in the people's choice but the judges loved it too!
Judge's Choice (10 and up)
Tanner and Gavin, both age 11, as a Navy jet pilot and his landing officer – They got creative and even included their horse, Summer – now that's hard to beat!
Curious about what the costumes looked like? Check out our Facebook photo album with all of the entries — maybe you'll find some inspiration for next year! If you wanted to participate this year but didn't, no worries – we're already looking forward to next year's entries.
We love seeing how our customers use and love their homes during every holiday. Want to spend your next Christmas in a Wayne Homes home? Get in touch!
About Wayne Homes
Wayne Homes is a custom homebuilder in Ohio, Pennsylvania, Indiana, Michigan, and West Virginia (see all Model Home Centers). We offer nearly 50 fully customizable floor plans and a team dedicated to providing the best experience in the home building industry. For more information, Ask Julie by Live Chat or call us at (866) 253-6807.