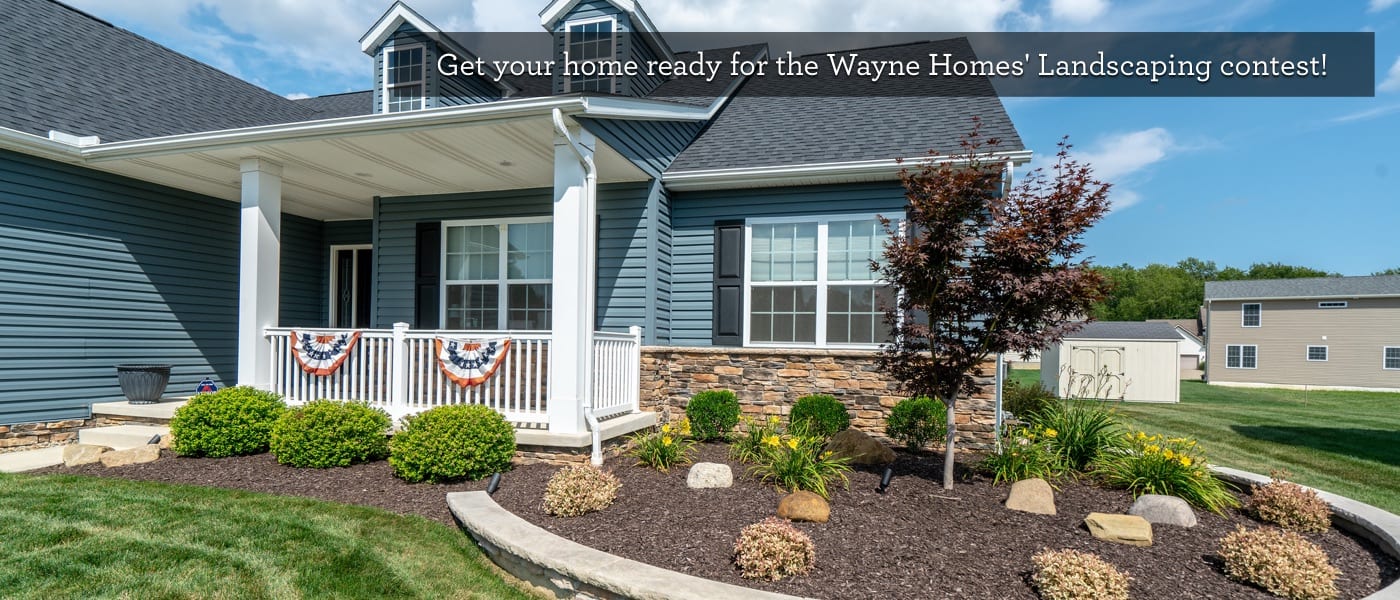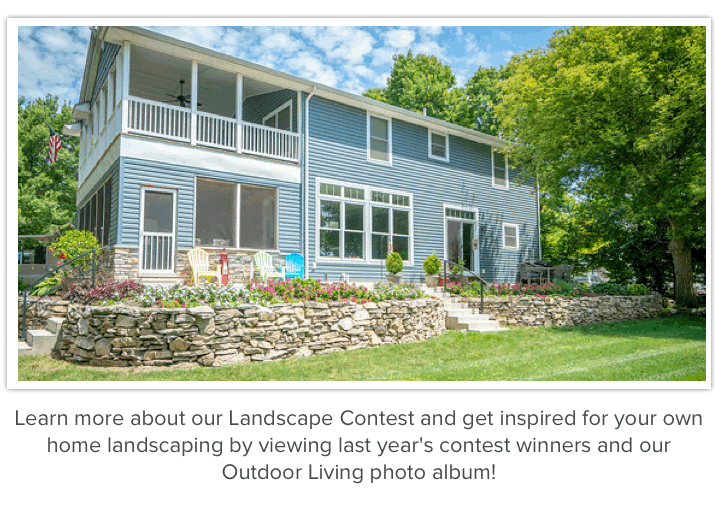 A huge part of your home's curb appeal has to do with landscaping. Whether it's a well-lit walkway, shade-providing trees, a lush lawn, colorful flowerbeds, or any combination of those, it all adds up to what makes your home special. Don't know where to begin? Here's our 3-step method to picture-perfect landscaping.
Step 1: Grass or No Grass?
Whether you choose to have a lush, green lawn or to go for a more minimalist approach using gravel, rocks and shrubs, the base for your landscaping is your lawn…or lack of one. Consider water usage and who will be enjoying it when deciding if you want a grassy lawn. Kids and pets love running around in the grass, whereas a pair of empty nesters may want to forgo the maintenance a lawn requires.
Step 2: Walk This Way
Pave the way with a walking path or stepping stones. A winding front path to your entry door provides charm and curb appeal. Stepping stones or a walkway can add character to your backyard, maybe leading to a hot tub or a picnic area. No matter which direction you take, lighting is key. Add landscape lighting to your paths and walkways to help guests see what path to follow.
Step 3: Add a Splash of Color
Flower beds located near the front of your home are an easy way to add a splash of color. Try perennials, such as peonies, lilies or sage, for a pop of color that returns year after year. You can also try hanging baskets or window boxes instead of flower beds. Large decorative planters can make a dramatic statement at the entry of your home. Be sure to plant something that can withstand some shade if you have a covered porch. Beyond flowers, try mixing in throw pillows or an umbrella in a bold print to liven up your landscaping.
Short on Space?
Go big on style and function. Install a vertical herb wall on one side of your porch or pergola to not only maximize your outdoor space, but to also add fresh taste to new recipes. Add a "Murphy bar" – a cabinet that mounts on the wall and opens to display libations and barware. Buy or build a storage bench with vibrant cushions that make your patio furniture do double duty. And, don't forget to follow our 3-step plan. Even the smallest spaces look big-time beautiful with the right touches.
Do you have some amazing landscaping you'd like to show off? We're excited to announce the 2019 Wayne Homes Landscape Contest will run from May 13 – July 5. Winners will be announced on July 10!
About Wayne Homes
Wayne Homes is a custom homebuilder in Ohio, Pennsylvania, Indiana, Michigan, and West Virginia (see all Model Home Centers). We offer nearly 50 fully customizable floorplans and a team dedicated to providing the best experience in the home building industry. For more information, Ask Julie by Live Chat or call us at (866) 253-6807.