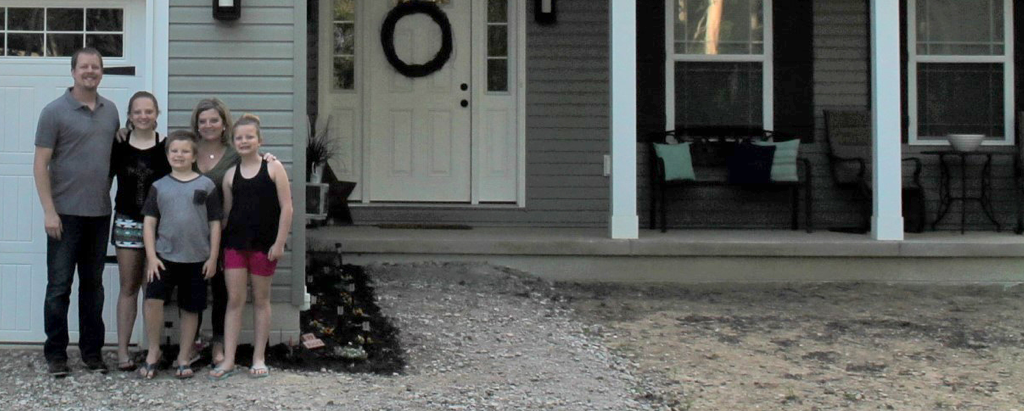 Featured Raving Fan: Meet the Frey's!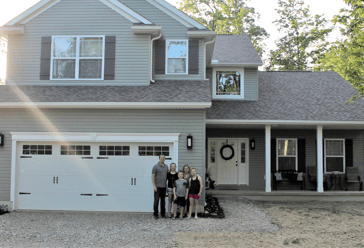 It's easy to get wrapped up in the business side of building homes, which is why we like to take some time now and again to focus on what really matters: the human side of things! This week, we're profiling a wonderful family as our Featured Raving Fan; we sat down with them to learn more about how they're liking their new Wayne Homes home, and how life is since moving in September 2017. Meet Mark and Corrie Frey of Ashville, Ohio, and their beautiful Vicksburg Tradition home!
Why did you choose Wayne Homes as your builder?
We chose Wayne based on their warranty and reputation, which were above all other builders we had considered.
What's your favorite custom feature of your Tradition Vicksburg?
We LOVE our fireplace and the windows! Every morning is a breath of fresh air walking into our great room and enjoying our backyard through the glass!
How do you and your family spend time in and around your home?
Our family has truly made a lifestyle change since moving into our new home. We have spent many weekend mornings sitting on our front porch or cooking big family breakfasts in our open kitchen. Our family has become closer as a unit since moving in thanks to our new home's openness. It makes it easier to spend time together!
What was the best part of your Wayne homebuilding experience?
Trevor, our field manager! He really made this experience the best it could be. He was there for us every step of the way and truly made us feel like he cared, not that we were just another job. He made it clear that Wayne Homes truly takes care of their clients and treats them like family. Julie B. was also a HUGE part of making our experience so successful. She put everything together for us effortlessly and made it all look so easy, which was really comforting.
What would you tell your friends about Wayne Homes?
I have told and will continue to tell anyone considering home building to only consider Wayne Homes! They listened to every idea we had and made each dream a reality.
How many kids in your family and what are their ages?
We have 3 kids in our family (all of whom LOVE our new home). They are 14, 11, and 9. In just eight short months, our home has become one of the "go to" places for hangouts and sleepovers of all three of our kids, which was our biggest goal with our new home.
Do you have pets, and if so, what are their names?
We have 2 pets—a chocolate Lab named Dusty and a Miniature Daschund name Sophie. Sadly we tried including them in our family photo, but they refused to sit still!
Do you or anyone in your family have any special talents or hobbies?
Our oldest daughter, Sydnie, is very active in girls soccer and is actually working towards being the freshman football teams kicker for the 2018 season. Our daughter Hallie is very creative and talented in art, and our son Riley is very interested and working toward learning more about music, guitar, and drums. Mark is very talented in jobs around the house and creating whatever my heart imagines. He has made several side and long tables out of the leftover pallet from our build, and is also working on making us a platform swing for our family from another pallet! I am a massage therapist, and just launched my home office to provide massage therapy out of my home—I'm so incredibly proud of that!
We love the families we get to work with and want you to be part of that growing group! Get in touch today to start planning your future home.
About Wayne Homes
Wayne Homes is a custom homebuilder in Ohio, Pennsylvania, Indiana, Michigan, and West Virginia (see all Model Home Centers). We offer nearly 50 fully customizable floorplans and a team dedicated to providing the best experience in the home building industry. For more information, Ask Julie by Live Chat or call us at (866) 253-6807.