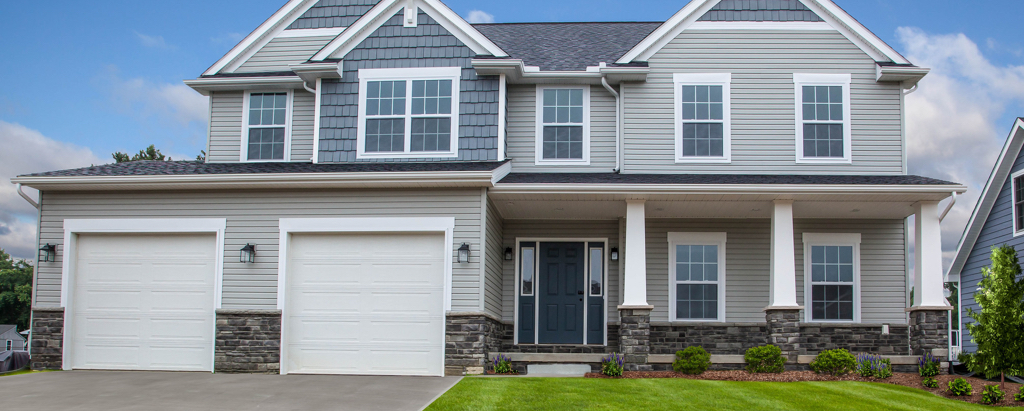 June's Featured Raving Fan of the Month
Each month, we sit down with a member of the extended Wayne Homes family to learn more about why they chose our team to build their dream home, what they liked about the building process, how it's been living in their new home, and much more. We love this monthly feature because it puts a face to the term "Wayne Homes customer" and lets you learn more about why, exactly, so many people make Wayne their preferred builder!
This month we're talking to Donald and Ann Piccirillo, our June Raving Fans of the Month. The Piccirillo's built a Jamestown Craftsman in partnership with our Pittsburgh and Portage office teams earlier this year, closing in mid-April. They call New Castle, Pennsylvania home, and gave us a glimpse of what life is like in their brand new dream home!
Why did you choose Wayne Homes as your builder?
We did a lot of research on all the different builders in the area. We really liked what Wayne Homes had to offer. We have also seen multiple new Wayne Homes being built in our area and really liked all of them.
Which Wayne Homes floorplan did you choose?
We settled on the Jamestown Craftsman for our future home.
What custom feature do you love most in your new home?
The customization choice we're happiest with was our decision to remove the wall between the family room and the living room to make it one big wide open space.
How do you and your family spend time in and around your new home?
We love spending time playing with our son, hosting friends and family for fun gatherings, keeping up with the yard work, and interior decorating our brand new space!
What was the best part of your Wayne homebuilding experience?
We loved our field manager Brian Michna. He was always available for questions and help. It was very enjoyable working with him.
What would you tell your friends about Wayne Homes?
We'd tell them that we highly recommend Wayne Homes! We had a great experience and have no regrets.
How many kids in your family and what are their ages?
We have one son, and he is 3 years old.
Do you or anyone in your family have any special talents or hobbies?
We love crafting!
We loved getting to know this crafty young family, and loved working with them to create a home they will love for years to come! Thanks to the Piccirillo's for giving us a glimpse into their lives!
We want you to be a future Raving Fan, and it all starts with a conversation, so give us a call today and get started on your dream home!
About Wayne Homes
Wayne Homes is a custom homebuilder in Ohio, Pennsylvania, Indiana, Michigan, and West Virginia (see all Model Home Centers). We offer nearly 50 fully customizable floorplans and a team dedicated to providing the best experience in the home building industry. For more information, Ask Julie by Live Chat or call us at (866) 253-6807.