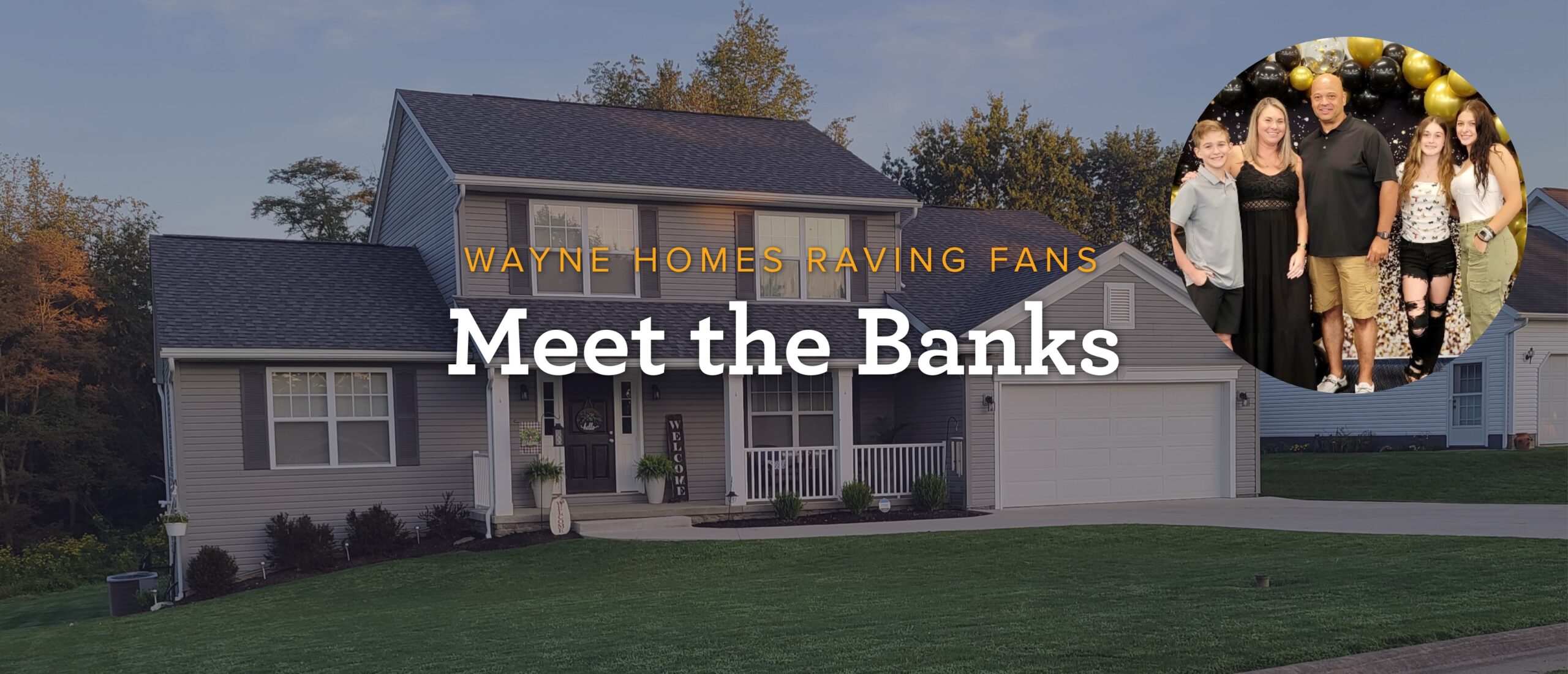 Wayne Homes Raving Fans: The Banks Family
Wayne Homes Raving Fans have built their homes with Wayne Homes and enjoyed their experience so much that they want to share that experience with others.
We've said it once, and we'll say it again: The best reviews come from our Wayne Homes Raving Fans. What's a Wayne Homes Raving Fan? A customer who is so overwhelmed and pleased by the customer service they've received that they want to share it with family, friends, and coworkers. One of the hallmarks of the Wayne Homes experience is our commitment to our customers. That means our relationships with our homeowners don't stop after closing. They continue well after you get the keys to your Wayne home.
A Wayne Homes Raving Fan isn't just someone who gave us a 10 on a survey. A Raving Fan is a part of our Wayne Homes family. These are customers who have formed a friendship and relationships with the Wayne Homes team. They typically refer 4-5 other families to us and we end up building homes for their friends. This is how our extended Wayne family just keeps on growing.
Ed and Kristi Banks are one of those families.
The Banks family built a Brentwood Family and closed at the end of March 2020. They worked with the Belmont office. Jeannette Lengyel was their New Home Consultant and Chris Staley was their Field Manager.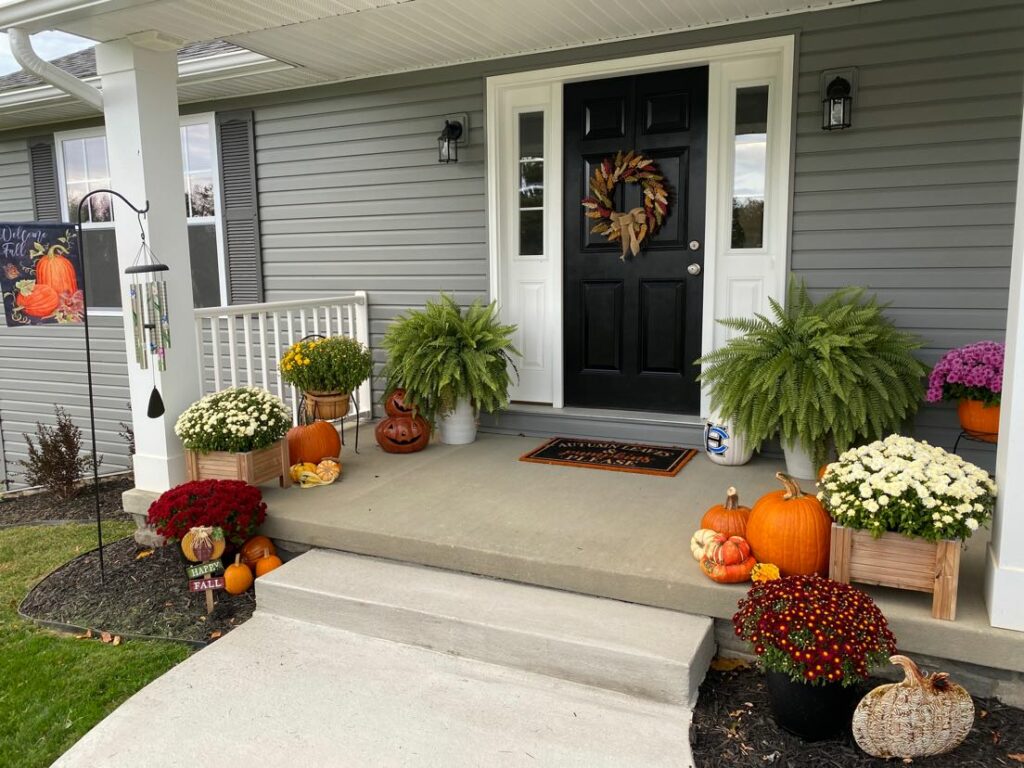 Ed and Kristi recently shared more with us about their family and their building journey with Wayne.
Who Is In the Banks Family?
Ed and Kristi were married in 2019 and have a blended family of five kids and two dogs. They were married one year before Wayne Homes built their dream home. Their children are Becca, Abbi, and Kyle. Becca is currently a junior in college where she plays volleyball. Abbi is a high school freshman where she is a member of the marching band and the volleyball team. Kyle is in 7th grade this year and enjoys soccer, plays the saxophone, and spends time online gaming. Finn and Josie are the Banks' dogs.
Why Wayne?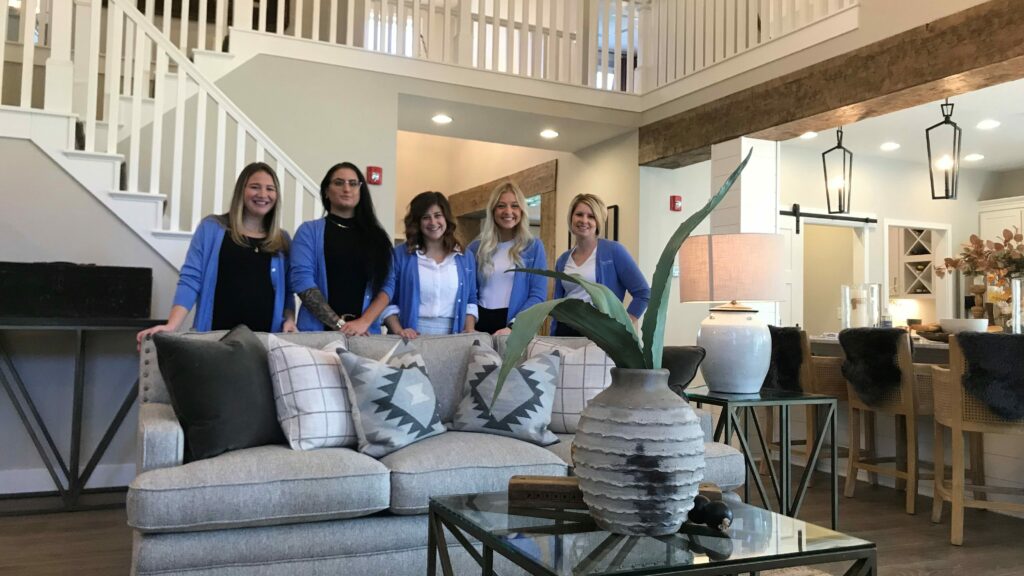 One of the questions we are always eager to get the answer to is: Why did you choose Wayne Homes as your builder? The Banks family said, "When searching for a builder, from our first contact, Wayne Homes showed superior customer service. The sales team was patient with all of our first-time buyer questions and the team was timely in returning calls, emails, etc. to include weekends and after hours. The team was genuinely excited and happy to assist us." From day one, Ed and Kristi felt a connection with the Wayne Homes team that has lasted beyond the build process. "We have been made to feel like the most important customer in all of our Wayne Homes contacts."
How Does Your Family Enjoy Your Home?
The Banks family uses their outdoor living space in the backyard for family time around a fire or grilling out on the back deck. "We love the open concept floor plan, which keeps our family connected no matter which area we are spread across." It is a balance though. "The spacing in our home allows for individual time if that is needed." The large family room in their Brentwood is the perfect space for them to enjoy time together as a family.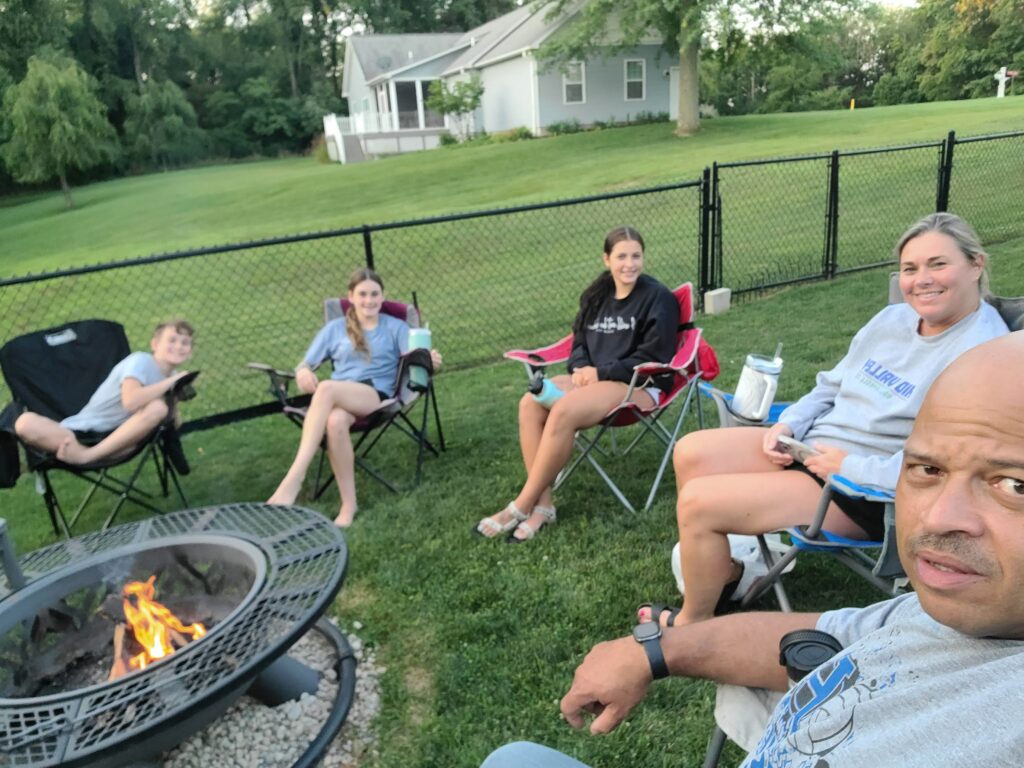 What Was the Best Part of Building Your Wayne Home?
Ed and Kristi had heard so many horror stories about building a new home, and they were terrified and intimidated by the process. But within their first weeks with Wayne, they realized this was going to be different. "We quickly realized those were all myths! The Wayne Homes staff are very inclusive, ensuring the customer is intimately involved in the process at each step. We felt like we were part of the build team and were welcomed on-site at any time." Their field manager, Chris Staley, became a friend to the Banks family and educated them on several aspects of the build process, as well as providing hands-on explanations of what they didn't understand or were unsure about in terms of the build. "It was such a relief to have the Wayne team personally introduce us to subcontractors, which made us more comfortable with interaction and the services provided."
What's Your Favorite Feature or Room in Your Home?
"Our bonus room is one of our favorite features," according to the Banks family. Originally planned to be a "hang out" area for the kids and their friends, this room was quickly converted during COVID-19 to a home office. The space meets the needs of a home office with plenty of space and natural light.
What Would You Tell a Friend About Wayne Homes?
"Wayne Homes delivers your family dreams, they are open to listen to the family's vision, and then navigate the process to see it fulfilled." It was clear to Ed and Kristi that Wayne Homes employs true subject matter experts. And all of the Wayne Homes team is able to communicate in a way that the customer can easily understand, which they found to be extremely helpful throughout the process.
Thank you to the Banks family for sharing their story with us!
Get started on your journey to your new home. Contact us today to take the first step.
---
About Wayne Homes
Wayne Homes is a custom homebuilder in Ohio, Pennsylvania, Michigan, and West Virginia (see all Model Home Centers). We offer more than 50 fully customizable floorplans and a team dedicated to providing the best experience in the home building industry. For more information, Ask Julie by Live Chat or call us at (866) 253-6807.
Disclaimer: The details of this blog are accurate as of the publish date, but are subject to change.