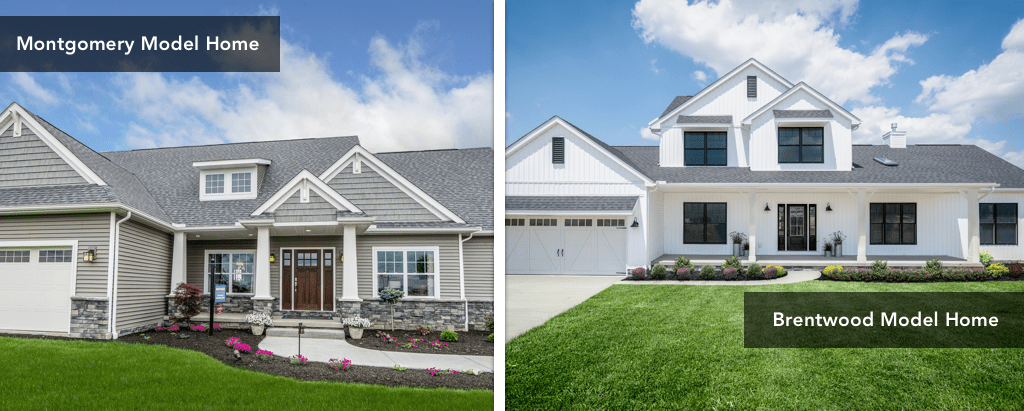 Introducing our Newark Team
The Wayne Homes team is made up of dozens of professionals, all with their own unique backgrounds, experience, and careers. The tapestry of life experiences they bring to their jobs is truly inspiring, and its what makes working with Wayne such a unique experience! Today, we'd like to introduce you to one portion of our team — the Newark sales team, located at 9470 Lancaster Rd. in Hebron, Ohio. They're a close-knit group of professionals who bring decades of experience to their roles. Some are new, others have been with Wayne for years, but no matter who you meet at Newark, you're sure to get the all-star treatment from this team!
Amanda Lawrence – Sales Manager
Amanda joined Wayne Homes with more than a decade of experience in the food and restaurant realm as well as in new home construction. She has a positive attitude that fits in well with the rest of the team, and she loves sharing stories about her experiences traveling the world. She's lived in Kenya, Iceland, and even Czechoslovakia, and is happy to now call Ohio her home. When she isn't leading our Newark team, Amanda and her husband, Luke, love spending time with their two very active girls, Kailyn and Maren, and also enjoy boating and other outdoor activities. She and her husband are also avid foodies and enjoy trying new restaurants and craft beers.
Sue Crow – New Home Consultant
Sue started at the Delaware office and brought her enthusiastic attitude to Newark with her. "I enjoy meeting new people and seeing how excited they are about starting a new chapter in their life," she said. Sue loves helping customers plan for a lifetime home that will suit them for years to come. Her compassionate attitude extends beyond work; she is a dedicated volunteer and advocate for the Alzheimer's Association and an animal lover, with four dogs and two cats! She loves spending time with her six older sisters, her nieces and nephews, and her great nieces and nephews.
Sandee Barrick – New Home Consultant
Little known fact: Sandee was the 10th-grade physics lab partner of Saturday Night Live and 30 Rock actress Tina Fey in Upper Darby, PA! Like her funny lab partner, Sandee went on to do creative things, studying painting and printmaking in college and even earning an Individual Artist Award from the State of Ohio in 2000. She's been featured in art shows around the country and uses energy and passion for creativity to help her Wayne Homes clients build their dream home. She has a special talent for recommending colors and adding artistic touches — imagine that!
Tonya Harding – New Home Consultant
Above all else, Tonya is a home person. She loves gardening, interior decorating, and spending time with her grandchildren. Her passion extends to her job, where she loves creating homes for families that are both beautiful and exceedingly livable. She loves the space that high ceilings create, for example, and especially enjoys adding them as a custom feature onto her favorite floorplan, the Montgomery!
Raquel Drouillard – New Home Consultant
Raquel just started with Wayne a few months ago but has extensive experience as a realtor in the Columbus area for nearly two decades. She prides herself on finding or creating the perfect home for every family and brings a positive and genuine demeanor to everyone she works with. In her spare time, Raquel loves spending time with her husband, Sean, their three children, and their farm of chickens, pigs, turkeys, ducks, and even bees! When she isn't busy with that, Raquel also enjoys going to concerts and dining out.
We love our close-knit Newark team, and hope you have a chance to get to know them because we think you'll love them too!
Want to get to know our team a little better? We thought so! Give us a call today to start a conversation.
About Wayne Homes
Wayne Homes is a custom homebuilder in Ohio, Pennsylvania, Indiana, Michigan, and West Virginia (see all Model Home Centers). We offer nearly 50 fully customizable floorplans and a team dedicated to providing the best experience in the home building industry. For more information, Ask Julie by Live Chat or call us at (866) 253-6807.