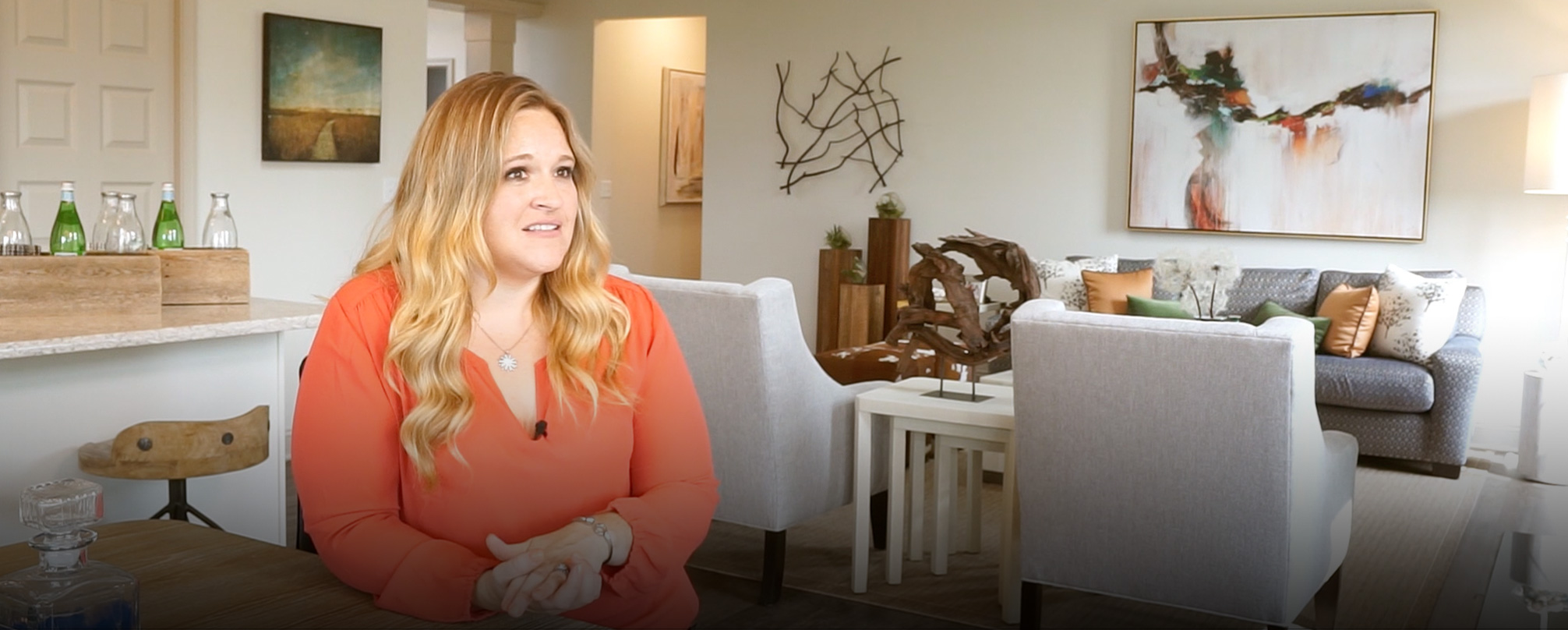 Meet our team: Jennifer Neese, Sales Manager
It takes a big team to do what we do at Wayne Homes. From new home consultants, who work with customers to begin to identify what they need, to sales managers to design consultants and beyond — including the long list of partners we have — there are a lot of folks you'll meet throughout your new home building process.
Those people, though, are all individuals, and bring their own unique insights, expertise, and of course personal flair to their roles. Today, we'd like to introduce you to one such individual: Jennifer Neese, the sales manager at our Sandusky office.
Jennifer is no stranger to the home building process and has had several roles with our team throughout her time as part of the Wayne Homes family. Here's a quick rundown of Jennifer's role with us, and be sure to watch her video to learn more!
How long have you been part of the Wayne team?
Jennifer: Five years! I was a new home consultant for 3.5 years, and for the last 1.5 years, have worked as the Sandusky office sales manager.
What makes you proud about being part of the Wayne Homes team?
Jennifer: What makes me most proud about being part of the team is knowing that we are who we say we are, and we deliver what we say we will deliver.
Why should people build with Wayne Homes?
Jennifer: People should build with Wayne because we have the most dedication to providing an outstanding experience, based on what is truly important to our customer. We build homes that are tailored to the individual owners. When looking for the right builder, you can rest assured that with Wayne Homes, you will get more of the things that you want in a home.
Why is Wayne Homes a good choice especially for people who've never built a home on their own land? In other words, what makes Wayne special?
Jennifer: Wayne Homes is a great choice for the first time builder or homeowner, because we are great at holding our customers hands! We have built thousands of homes in the areas we serve, so we've gotten really good at it, We are not only your builder, but your trusted partner throughout the entire process.
Jennifer is a valued member of our team, and we're lucky to have her. She summed up her experience like this: "With Wayne Homes, you get a team of local experts who are passionate about what we do and take pride in earning the business of our homeowners."
Want to get to know our team even better? Give us a call or otherwise get in touch; we can't wait to hear from you!
About Wayne Homes
Wayne Homes is a custom homebuilder in Ohio, Pennsylvania, Indiana, Michigan, and West Virginia (see all Model Home Centers). We offer more than 50 fully customizable floorplans and a team dedicated to providing the best experience in the home building industry. For more information, Ask Julie by Live Chat or call us at (866) 253-6807.