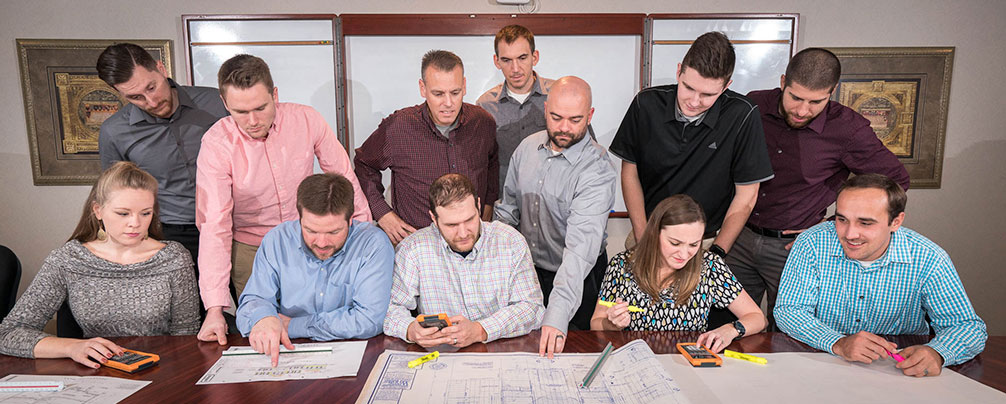 Meet the Team: The Estimating Department
Today we'd like to introduce you to an integral part of our family here at Wayne Homes. The estimating department is responsible for establishing the budget on each home we build, and as such are incredibly important to the home building process from day 1.
Our estimators produce the material and labor budgets that we use to pay our trade partners and order materials for our job sites. Having accurate budgets are vital in the home building process, so each estimator is met with the task of taking a custom home and making sure we have everything we need.
Let's meet more of the team:
Ken Mowery – Estimating Manager
Ken has been with Wayne Homes for 5 years and has been the Estimating Manager for 3.
"As estimating manager I oversee the day to day operations of the estimating department, which includes hiring, training and motivating estimators and ensuring we achieve our production goals while ensuring minimal variance."
Ken says he's most proud of the people he gets to work with on a daily basis. "We are a group of individuals but are like-minded in our culture and goals. We also have fun and overall enjoy coming to work which is great," he added.
Scott Wisneski – Estimating Coordinator
Scott has been with Wayne Homes for 12.5 years and has been Estimating Coordinator for about 6 months now.
"I assist the Estimating Manager when necessary with the day-to-day inner-workings of the Department. I work with, and help train the newer employees. I check their jobs and provide feedback as needed. And, I still estimate jobs occasionally, if the group needs help with the weekly workload."
It's been fantastic having someone with Scott's company experience transition to the Estimating team since he has such institutional knowledge of the field.
Some other members of our team include:
Tyler Conn – Estimator – 2 years
Andrea Foraker – Estimator – 2 years
Mike Goldie – Estimator II – 4 years
Josh Leach – Estimator II – 3 years
Kerrie Murray – Estimator II – 4 years
Rich Shaffer – Estimator II – 4 years
Nic Ritchey – Estimator – 1 year
Alex Snyder – Estimator – 4 years
Jay Spitale – Estimator – 1.5 years
Brent Vair – Estimator – 1 year
As you can see, this team has quite a bit of cumulative experience in the field. They're professionals through and through, and we're proud to have them on our team!
Get to know our team by getting in touch; we're happy to talk with you about any aspect of the homebuilding process, from estimating costs to creating your dream design, and everything in between!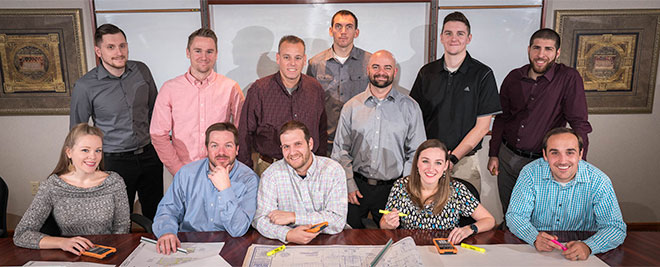 ---
About Wayne Homes
Wayne Homes is a custom homebuilder in Ohio, Pennsylvania, Indiana, Michigan, and West Virginia (see all Model Home Centers). We offer more than 50 fully customizable floorplans and a team dedicated to providing the best experience in the home building industry. For more information, Ask Julie by Live Chat or call us at (866) 253-6807.