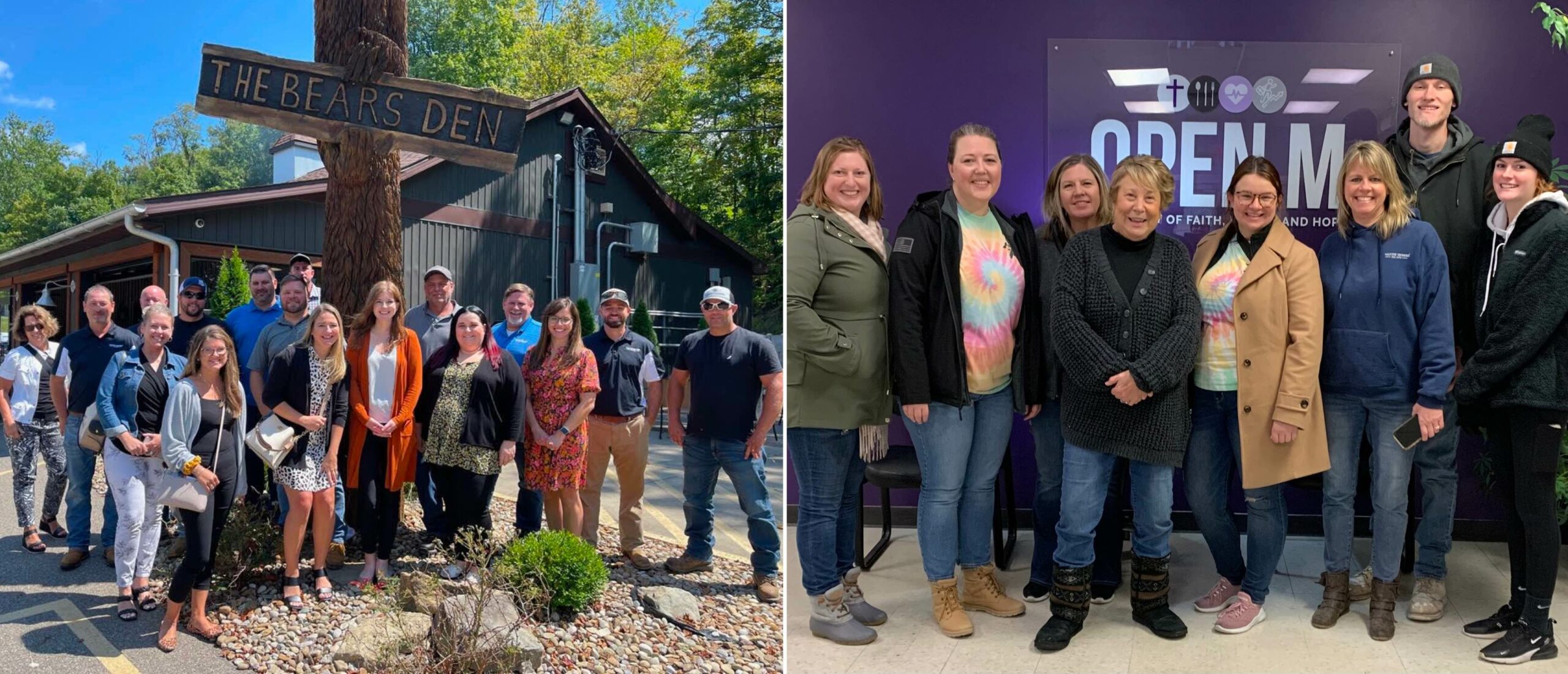 National Employee Appreciation Day at Wayne Homes
March 3rd, 2023 was National Employee Appreciation Day, and at Wayne Home we take every opportunity to celebrate our amazing team.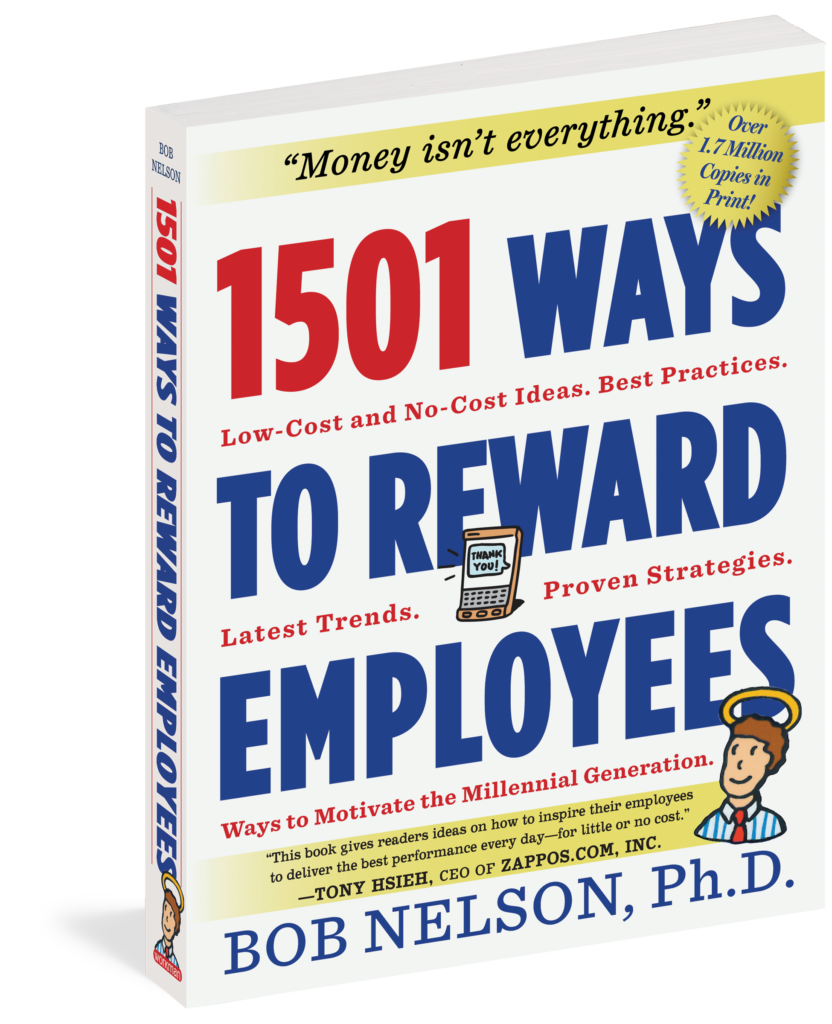 National Employee Appreciation Day is celebrated each year on the first Friday in March. The day of honor was started in 1995 by Dr. Bob Nelson, one of the founding members of "Recognition Professionals International". He wrote a book called "1,001 Ways to Reward Employees" (later revised and released in 2012 as "1,501 Ways to Reward Employees") as a way to remind employers of the importance of thanking employees for the good work they do.
National Employee Appreciation Day serves as a reminder of the importance of appreciating the contributions employees make to their places of employment, and at Wayne Homes we have a lot to be thankful for!
Maurie Jones, Senior Vice President of Marketing at Wayne Homes, said the pandemic is what shifted employee appreciation from an individual recognition to a team recognition.
"In the past, we celebrated this on a more individual basis. During COVID and all the changes that came with that, our leadership team saw what a great job all of our teammates were doing in a challenging situation and wanted to let them know how much we appreciated them (and their families)! From our sales team working with prospects via virtual meetings to Field Managers meeting with trades and customers within a safe distance and wearing masks to our Estimators and Draftspeople working back and forth from home and the office to keep the process moving for our homeowners. They all stepped up, and it was really inspirational! So National Employee Appreciation Day is something we celebrate in honor of our teammates and their efforts!"
Steve Wessel, Senior Vice President of Construction at Wayne Homes, echoed those sentiments, citing the struggle during and after the pandemic as a test of the team's strength.
"It's been a rough few years with product and material delays to labor shortages. My team's perseverance to push on motivates me every day to ensure I'm supporting them in delivering an outstanding customer experience."
Jen Collinsworth, Senior Vice President of Sales at Wayne Homes knows it takes more than employees doing their jobs to build a great team.
You've got to care. "I appreciate the personal investment my team makes in providing an excellent experience. They don't sell homes, they bring dreams to life–and they do it better than anyone in the industry. The commitment to making a plan exactly what their client needs within their budget is unmatched. I love the internal relationships that are formed across our offices, in all disciplines, and seeing how we personally show up for one another in good times and bad. It's great to work amongst amazing humans and watching them grow, inspire one another, and delight our customers."
To celebrate Wayne Homes' employees, we decided to show each employee and their families how SWEET we think they are.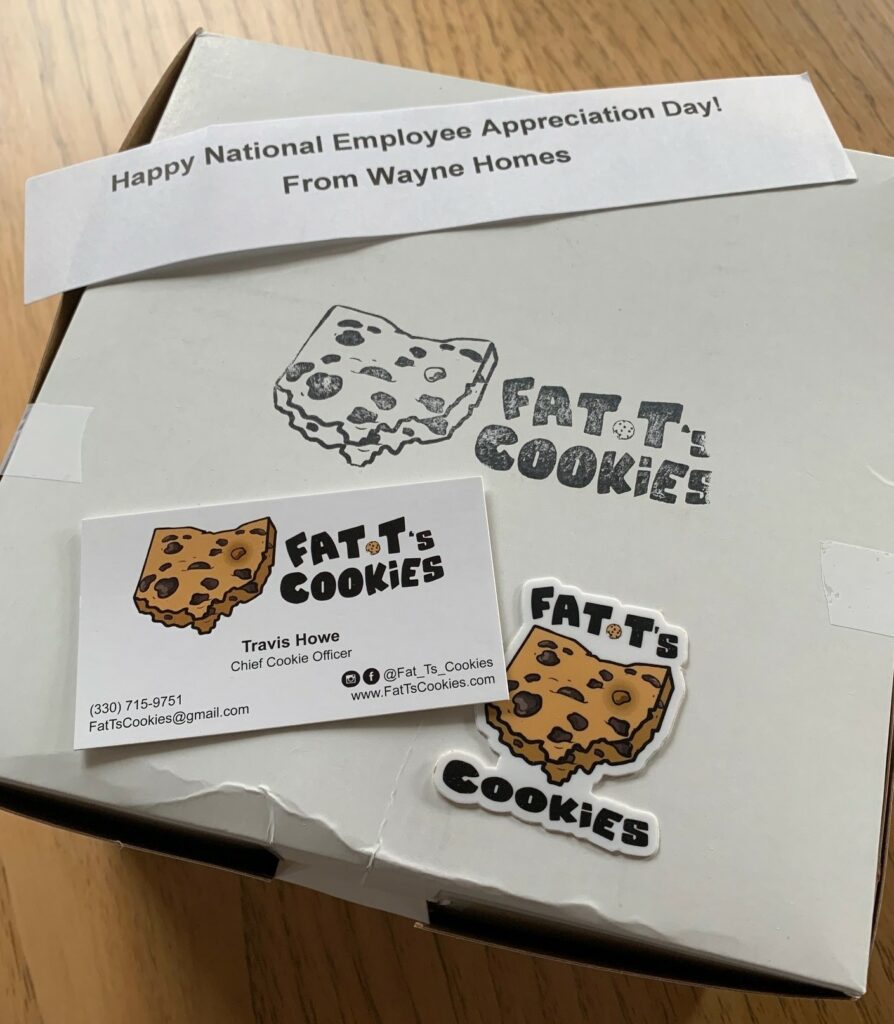 Each employee received 12 Fat T's Cookies delivered to their homes for Employee Appreciation Day, Friday, March 3rd.
Fat T's Cookies is a local cookie business based out of Akron, OH that produces a variety of flavors of cookies that are each a quarter pound!
Each employee received 6 different cookie flavors:

Cookie's Favorite Cookie
The OG
Four the Love of Chocolate
Chocolate Peanut Butter
Cinn City
#MooseHouse
Our hope is that these sweet treats brought smiles to our employees' faces and their supportive families. Without them, Wayne Homes simply wouldn't be the great company you have come to know and trust.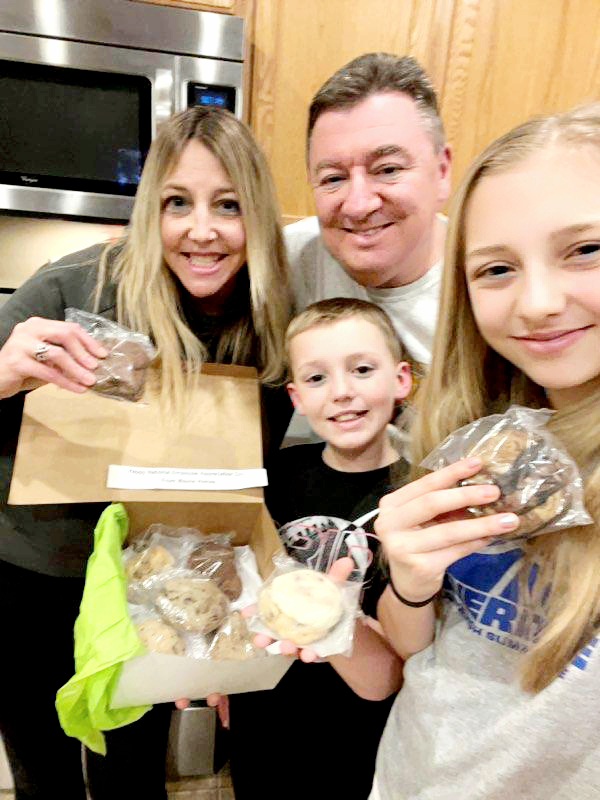 ---
About Wayne Homes
Wayne Homes is a custom homebuilder in Ohio, Pennsylvania, Michigan, and West Virginia (see all Model Home Centers). We offer more than 50 fully customizable floorplans and a team dedicated to providing the best experience in the home building industry. For more information, Ask Julie by Live Chat or call us at (866) 253-6807.
Disclaimer: The details of this blog are accurate as of the publish date, but are subject to change.