Get Organized with our Online Design Tools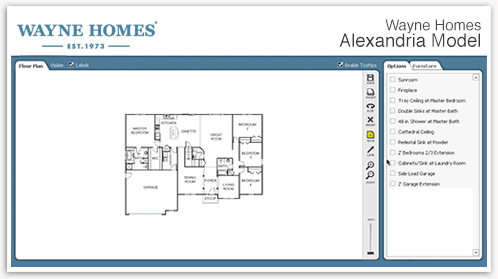 Our interactive floor plan tool is an excellent way to visualize just a few of the design options available to you without any obligation. Just click on the various customizations on the right side and see your new home take shape. Don't like how that new sunroom looks? Just unclick and move on.
---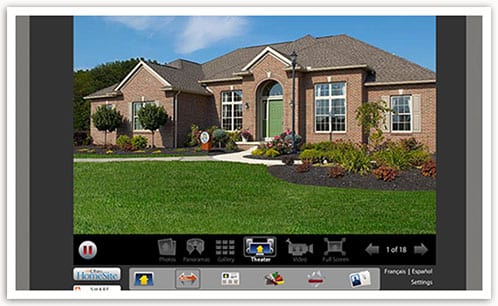 In addition to our Interactive Floor Plans, many of our custom floor plans also feature virtual tours that allow you to experience the look and feel of the home. Click "play" and see the floor plan come to life right on your screen.
---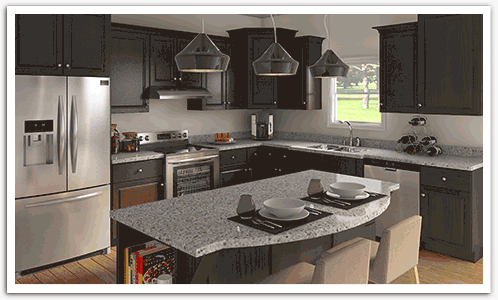 Not quite sold on how those white cabinets are going to match the sunstone countertops? Have fun trying out our Kitchen Designer tool and explore just a few of the possibilities before you commit. Once you've found the perfect combination, just hit Print.
---
Why do all the work to find your favorite floor plans if you'll just have to repeat it the next time you visit our site? Our Favorite Floor Plan feature allows you to create an account where you can store all your favorite plans – even ones that you've customized – for future reference. How convenient is that?
---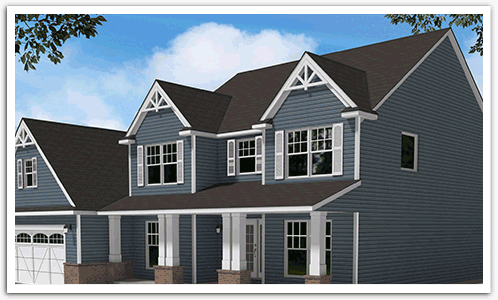 See your home's exterior before it's built with the Exterior Designer tool. Try your favorite styles, colors, and materials on four different Wayne homes. Mix and match doors, windows, shutters, roofs, stone accents, siding, shingles, and more. It gives you a curb's-eye view that can be invaluable in helping decide on your home's final aesthetic.
---
All of these amazing features are fun to use and completely free of charge. It's never too early to start planning your new custom home. Get started by exploring our nearly 40 floor plans.
Better Business Bureau Accredited Business
Builder Top 100
Proudly Building Homes Since 1973