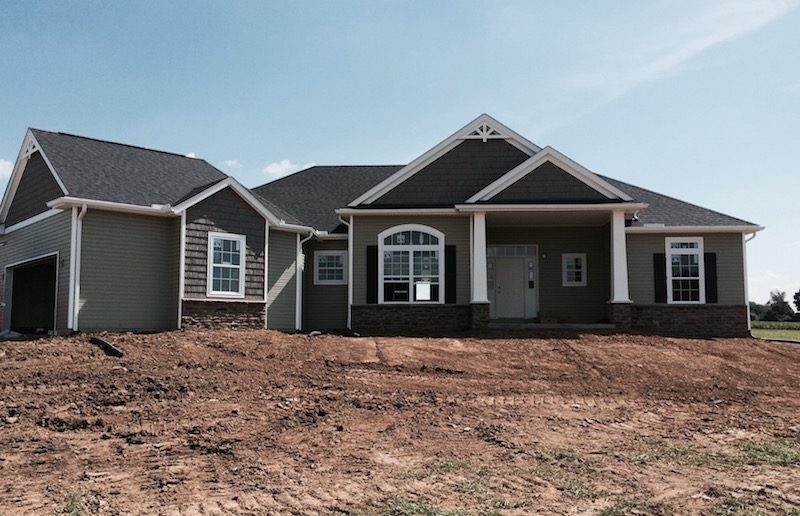 A successful Open House season!
For many of our customers, their first step in the journey to creating their dream home is a stop by one of our Open House events. It's an exciting time, because they are often in the middle of exploring their own ideas and options for their home, and the Open House gives them an opportunity to really see and experience what their vision could be. Some customers will drive for hours to stop by an Open House with the custom floorplan they're most interested in!
This spring and summer, we had an especially successful Open House season. Customers got an opportunity to see for themselves the process of building a custom home, and experience the level of care and craftsmanship taken in building each and every one of our homes. Witnessing this is an important first step in creating a trusting relationship with our customers.
This year, more than 500 people walked through a Wayne Homes Open House. The Montgomery, Covington and Jamestown floorplans were some of the most popular builds this year. It's worth noting that each of these floorplans are on the roomier side, with the Covington and the Jamestown exceeding 2,000 square feet. The most common elevations, or outer façade, were the popular Family, Classic and Craftsman looks.
Our Newark, Portage and Belmont offices hosted the most Open Houses this season, but we had homes across a huge geographic span, from northern Carleton, MI all the way to southern-most Williamstown, WV, welcoming customers dreaming of their perfect home. Coldwater, OH was the western-most Open House, and Tarentum, PA was its eastern-most counterpart. Some of our newer floorplans also welcomed visitors for the first time, including the Franklin, McAllister and Kinston plans. Many of our customers were interested in seeing some very specific features within the home; the in-law suite was a popular feature, as was the desirable second master bedroom and sunrooms/covered porches.
All in all, we're more than thrilled to have met so many prospective homeowners. It's exciting to see our customers participate in the Wayne Homes experience, and we love helping them discover how to customize their own home to make it exactly what they dream of!
While we do host Open Houses over the winter months, there aren't as many, so if you'd like to stop by and see a custom home being built with your own eyes, come by one of our upcoming events before the snow starts to fly!
About Wayne Homes
Wayne Homes is a custom homebuilder in Ohio, Pennsylvania, Indiana, Michigan, and West Virginia (see all Model Home Centers). We offer more than 40 fully customizable floorplans and a team dedicated to providing the best experience in the home building industry. For more information, Ask Julie by Live Chat or call us at (866) 253-6807.