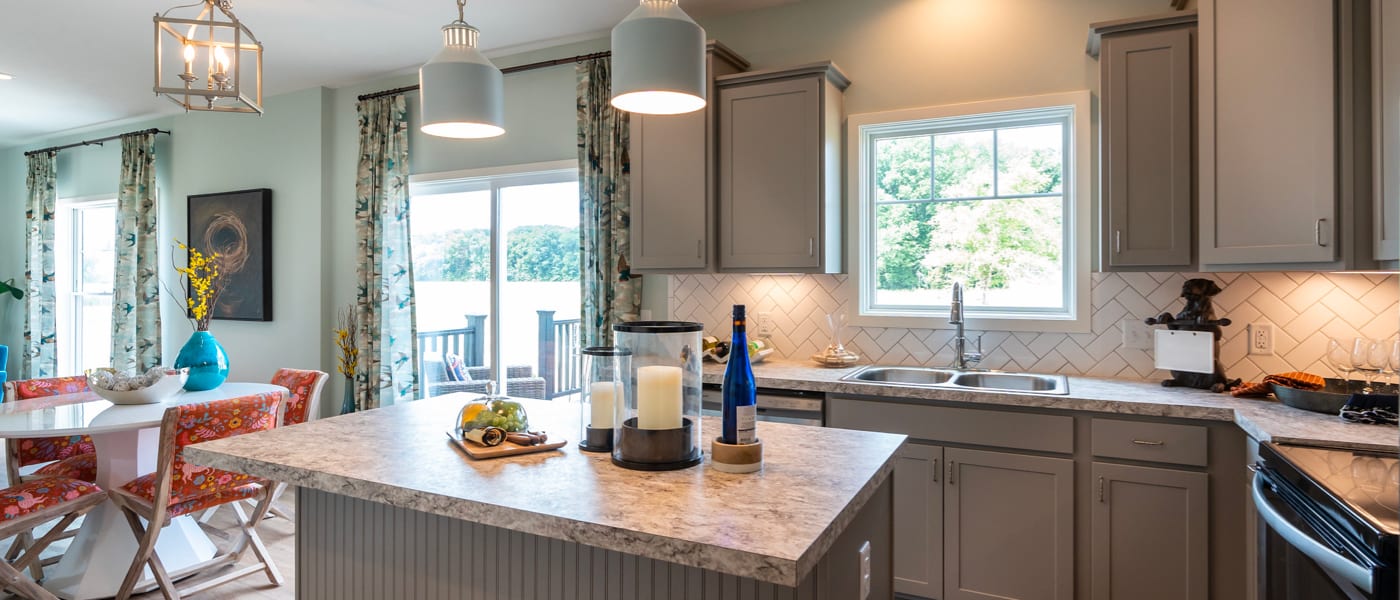 Build a Custom Home Without the Custom Price Tag
When it comes to any large purchase, price is always one of the biggest factors in your decision. Typically, quality is usually right up there as well. The same is true when building a home. In terms of price, modular and manufactured homes have earned the title of "being the most affordable" but that's actually not always the case. You can still get the quality, craftsmanship, and customization of a stick-built home at an affordable price. We're living proof!
When you build with Wayne Homes, you also have the added benefit of being able to customize your new home however you want. We begin with more than 50 fully customizable floor plans, then–unlike other custom home builders–we don't charge for what many would consider "upgrades". In fact, we offer a wide range of options for your home…without the huge price points. These include:
Classic elevations:
Our home elevations range from traditional to contemporary and everything in between, giving your home's exterior style and character…not a box-like appearance like prefab homes.
Smaller square footage:
Even our most modest-sized homes have everything you could possibly want…just in a smaller package! Our goal is to show you that even a smaller home can be big on style, without paying the big bucks.
Value-designed floor plans:
Our floor plans are designed to offer all the features you want at a great price. Any customizations you make above and beyond that are completely up to you. We've raised the bar for what's considered "standard" in new homes, so you can get a lot of what you want in our Included Features.
Another great perk of building with Wayne Homes is the warranty we offer. It's truly second to none! So, when you make the investment of building a home with Wayne, you can rest assured that it also comes with peace of mind. Our home warranty coverage actually includes two warranties: a two-year Fit and Finish Warranty and a 10-year Structural Warranty. Most problems, if you have any, will show up within two years, so we created a "bumper-to-bumper" coverage for your new home. The second warranty covers your home's structure. So, between the two–we really have you covered!
Style, quality, peace of mind and most importantly…price. We've got it all. So, when you are shopping for a new home builder, we hope you know that with Wayne Homes, a great price is just the beginning of your home's story.
Want to know more about how we make custom homes affordable? Contact us to get all your questions answered!
About Wayne Homes
Wayne Homes is a custom homebuilder in Ohio, Pennsylvania, Michigan, and West Virginia (see all Model Home Centers). We offer 50 fully customizable floor plans and a team dedicated to providing the best experience in the home building industry. For more information, Ask Julie by Live Chat or call us at (866) 253-6807.