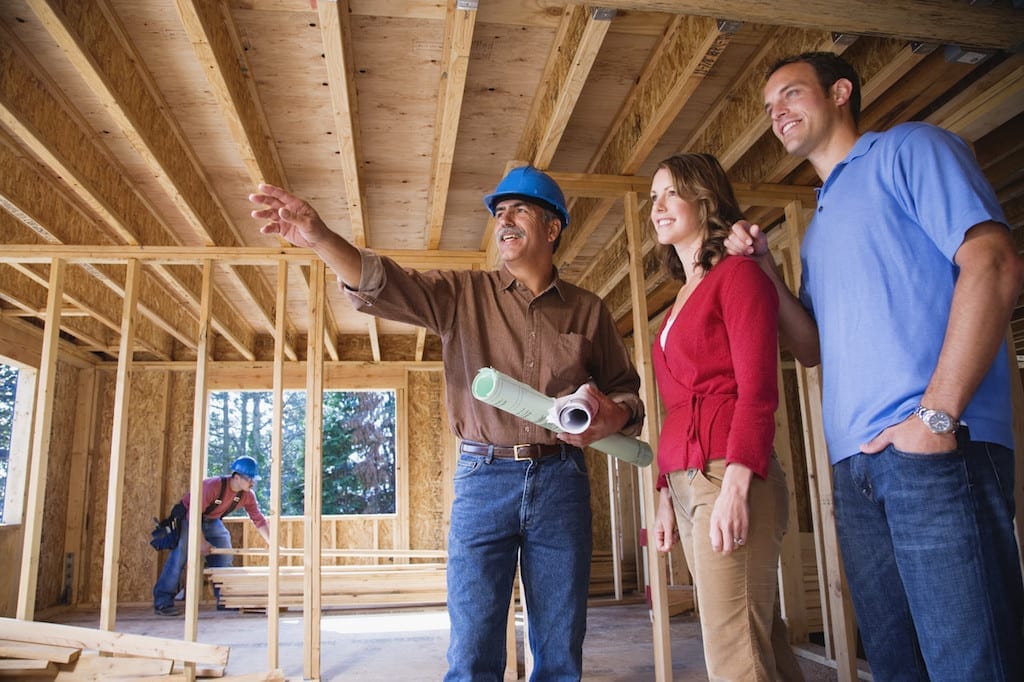 Building new: Peace of mind with Wayne Homes
Part of the appeal of building a new home from the ground up is not just the fact you get to customize it at every turn, though that's a critical piece! Building a new home also provides you with a peace of mind that often isn't attainable when buying a used home.
Don't just take our word for it — here are our top reasons why building new is often the best choice for homebuyers, whether it's your first or fifth home!
New homes are greener and more energy efficient. "Going green" isn't just a trend – it's a viable and responsible way to not just save money, but to lessen our impact on the world around us. Homes built today are required to meet stricter standards for energy efficiency, and there are far more sustainable practices in place within the industry now in terms of finding and acquiring materials. Making an older home more energy efficient often requires a lot of work – and money! But Wayne Homes has been actively involved in the Energy Star program since 1997, meaning we know what the importance of building green to save some green!
You have say in the home's layout and functionality, and location. We couldn't go through a list of the benefits of building new without reiterating just how powerful home customization can be. When you have a say in the layout of your home, like you do with Wayne Homes, you can plan it to not just fit your life now, but to evolve with you as you change and grow. And, you'll enjoy a feature-by-feature review of all your options when you stop by our design center.
By covering your "must haves" and "want to haves" in the creation of your Personal Value List, our team can discern what will make the most sense for you now and in the future. And by offering the expert insight of our team, who can help you find a good site for your new home (free of charge!), you'll ensure you start off on the right foot.
You'll spend less on maintenance. New homes mean new appliances, materials, wiring, plumbing… the list goes on. It's simply common sense that new items of this nature will last longer, and require fewer replacements and repairs, than used ones. Because we've been in the business for 40 years, we've built relationships with the best suppliers in the industry, so we know quality materials, and know how to find the best for our homebuyers.
New homes have a better resale value. Not that we're advocating you move out of your custom-built Wayne Homes home, but life happens, and sometimes we have to make a move. If you need to sell your home, a newer home will have a better resale value than one 10, 30, or 50 years old and beyond.
Your new home will include more advanced safety features. Feeling safe and secure in your own home brings with it a peace of mind that doesn't have a price. New homes are built to higher standards, and are constructed using fire-retardant materials, unlike what you'll find in older homes. You can also hardwire smoke and carbon monoxide detectors into your new home, making it less likely you'll forget to replace the batteries!
For some, buying an existing home might be the best choice — we aren't denying that! But if you are looking for an efficient, safe home, built to your specifications, and without need for maintenance, building new is your best option, hands down.
Looking to gain the peace of mind a new home can bring? Talk to a Wayne Homes team member today to get the ball rolling.
About Wayne Homes
Wayne Homes is a custom homebuilder in Ohio, Pennsylvania, Indiana, Michigan, and West Virginia (see all Model Home Centers). We offer more than 40 fully customizable floorplans and a team dedicated to providing the best experience in the home building industry. For more information, Ask Julie by Live Chat or call us at (866) 253-6807.