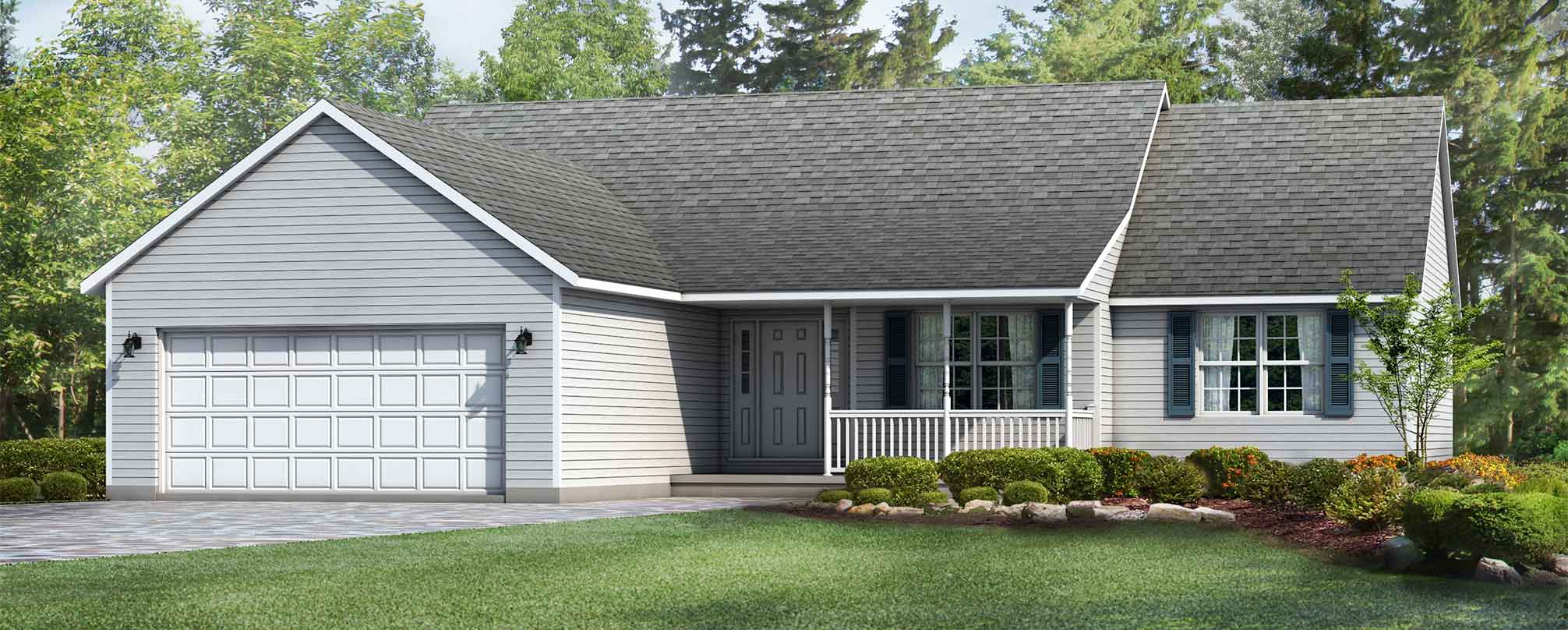 Creating a home you love -- and can afford
Deciding to start fresh in a brand new home isn't an easy choice. Once you've made that choice, deciding how to go about accomplishing it is even tougher! From builders to land permits, mortgage financing down to the style of shutter you want, there's a lot to consider.
One of the most critical factors we know our homebuyers consider deeply is how to pay for their future home. Financing is a complicated topic, and one we strive to help our homebuyers with throughout all aspects of the build process. Part of that pledge includes doing everything we can to make sure you get the most home you can afford, and nothing less. After all, that's what you deserve.
Thanks to our four decades of experience in the industry, we're intimately familiar with what it takes to be a successful homebuilder, and what it takes to craft a home that our customers love and can afford. It's why we've been named Best Builder in America!
To help you in your journey to building the absolute best home for you and your family, we're sharing a resource that shares the top floorplans under $175k. By narrowing in on those floorplans that fit a reasonable budget, you can start focusing on other details, including the ones that make building a home from the ground up not just enjoyable, but fun!
At the end of the day, we want to help you create and then move into a home that you not only can comfortably afford, but one that makes you feel comfortable too. That means the conversation has to go beyond dollars and cents, and dive into your Personal Value List, to uncover what will truly lead to a home you and your family will love for years to come.
There's a reason 95 percent of Wayne Homes homebuyers say they'd enthusiastically recommend us to their friends and family. And there's a reason we've been in business for more than 40 years. That reason is our commitment to you. It's a commitment that includes ensuring we build you a home you not only love, but can afford.
So take a look at those homes that may fit more comfortably into your budget, and then browse through the Personal Value List. Once you do, we think you'll feel pretty confident that building a home with us is not only doable — it's the right choice!
Have a question about a floorplan on your list? Don't hesitate to reach out!
About Wayne Homes
Wayne Homes is a custom homebuilder in Ohio, Pennsylvania, Indiana, Michigan, and West Virginia (see all Model Home Centers). We offer more than 40 fully customizable floorplans and a team dedicated to providing the best experience in the home building industry. For more information, Ask Julie by Live Chat or call us at (866) 253-6807.