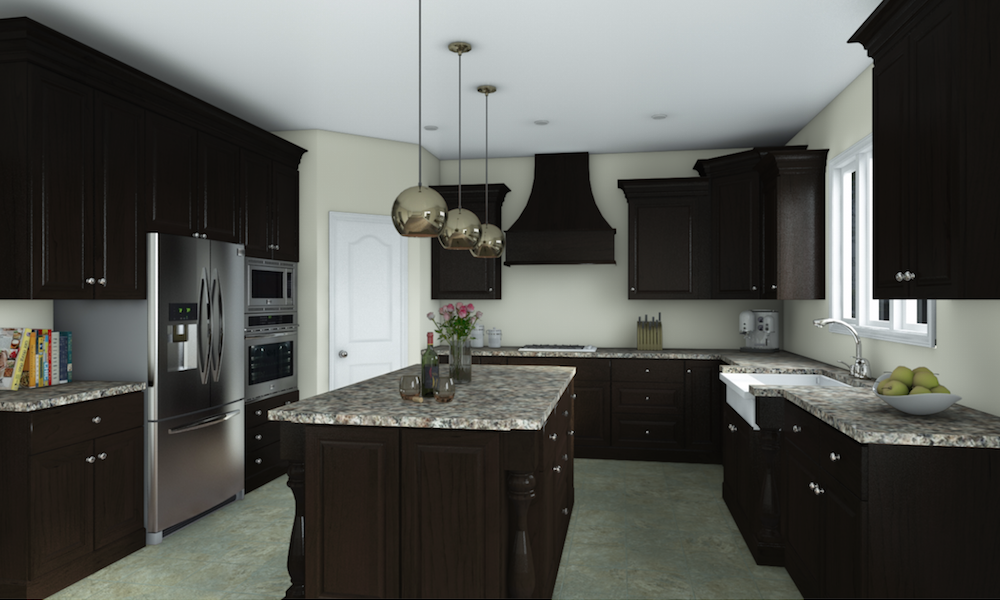 Design your kitchen with our Virtual Design Center
While we encourage prospective homebuilders to make visiting a model home or two a priority in their building journey, we know that it's not always possible every time. Life, obligations and responsibilities get in the way, and when you have a busy lifestyle and active family, it can be hard to get the time away.
That's why we like to offer virtual design centers, where you can discover what's possible in your future home right from the comfort of your desk or couch. All you need is a computer and an internet connection! It's not the same as visiting a home in person, but it's definitely a lot more informative and exploratory than looking at static picture albums.
We're excited, to share a new virtual design center focused solely on creating the kitchen of your dreams. Our easy to use design platform lets you see a lot that Wayne Homes has to offer in building your custom kitchen. Wondering what cabinets will go best with the paint color you hope to use? Want to give a nontraditional style pairing a shot without investing in actually buying the materials? Interested in exploring countertop options based on your unique budgetary needs? The platform can do it all, and it's extremely intuitive and easy to use. There's only so much you can infer based on a tile swatch or wood sample, but in seeing the entire kitchen on your own screen – in a variety of layouts! – you'll be able to grasp the full picture of your vision from top to bottom.
The kitchen is one of the most important rooms in the house. For many families, it is the hub of all activity and connection. That's why we're excited to bring tools like this to you, so you can envision what your future gathering place could look like!
Interested in going a step further? Talk to one of our team members today about getting closer to bringing your vision to life.
About Wayne Homes
Wayne Homes is a custom homebuilder in Ohio, Pennsylvania, Indiana, Michigan, and West Virginia (see all Model Home Centers). We offer more than 40 fully customizable floorplans and a team dedicated to providing the best experience in the home building industry. For more information, Ask Julie by Live Chat or call us at (866) 253-6807.