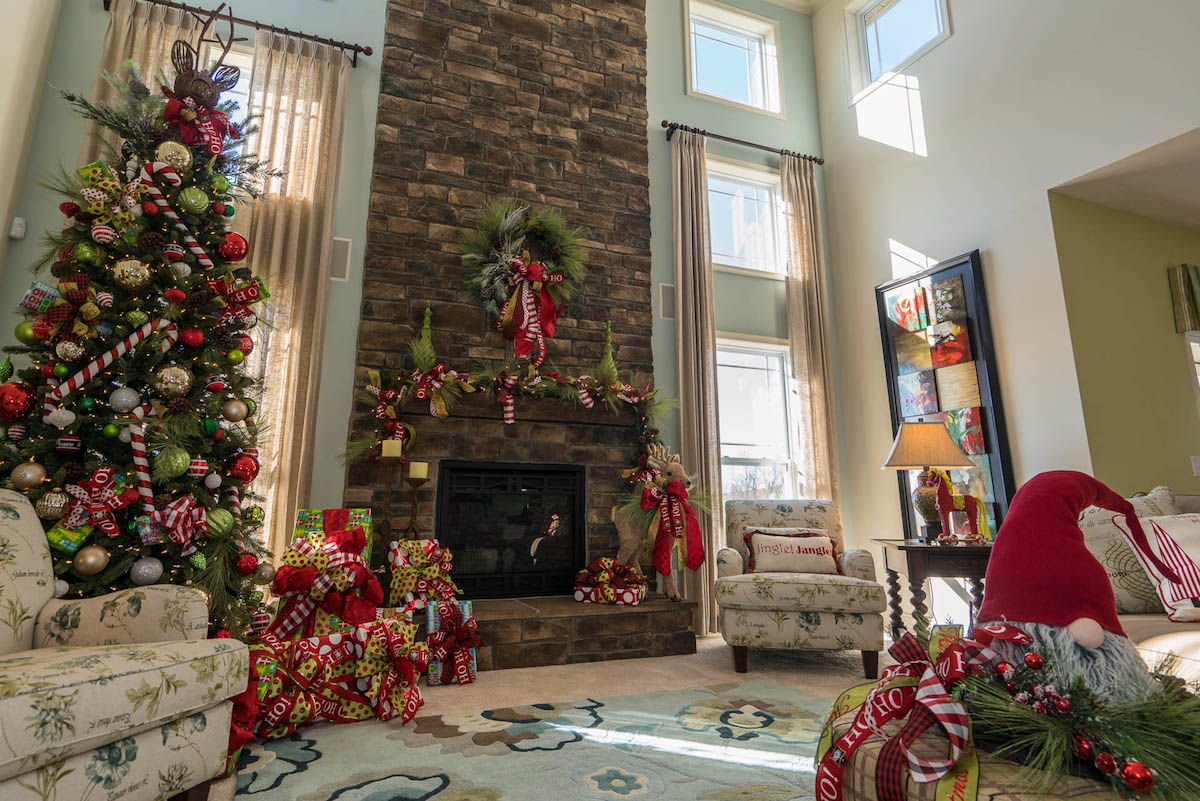 DIY holiday decor for a stunning winter home
Whether you celebrate Christmas, Hanukkah, another religious wintertime celebration or don't subscribe to any one belief system, there's one thing we can all agree on: a winter-decorated home is a delight for everyone!
Adding your own personal touch to your decorative process is a great way to bring in the beliefs and traditions that matter most to you. Today, though, we want to share some holiday decorating tips that create a great neutral base for your home, and that fit with any and every tradition.
Go natural. Incorporating natural elements into your decorating accomplishes many things. It brings a note of the outdoors inside, which is especially nice in the winter. It also creates an uncomplicated look, one that nearly everyone can enjoy. Use pine boughs to decorate mantles and fireplaces and stair railings, pine cones in glass or gold bowls for decorating shelves and surfaces across your home (a hint of potpourri adds a nice scent as well), or tack a pine bough to the wall and drape ornaments on it to add some dazzle.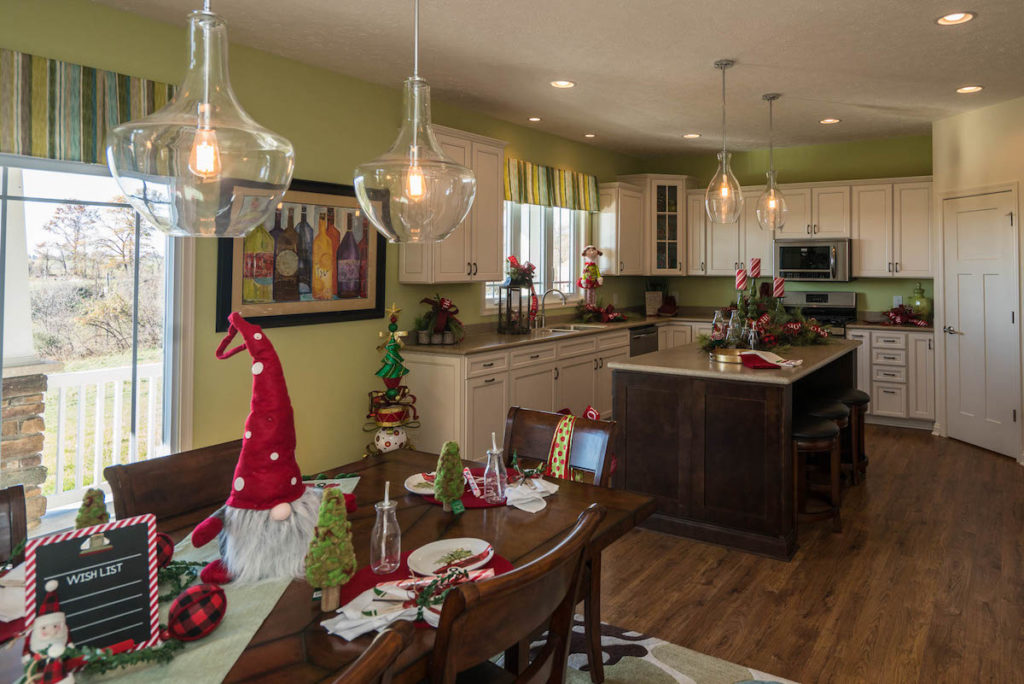 Break out the herbs. Scent is a powerful sense, and you don't need to go overboard with the scented candles to accomplish a sweet-smelling holiday home. Fresh herbs like rosemary, marjoram, basil and thyme are delightful all by themselves, and all you need to do is bundle them with twine and place them in key areas of your home to add a touch of natural warmth.
Simple centerpieces that delight. There's no reason to go out and spend a fortune on a stunning centerpiece to add some glam to your home. Instead, find a cluster of ornaments and decorative items at your local Target, place them in a square glass vase, and tie a beautiful bow around it. Voila — a classy, holiday-themed centerpiece that you can create yourself (or with the kids!) in minutes.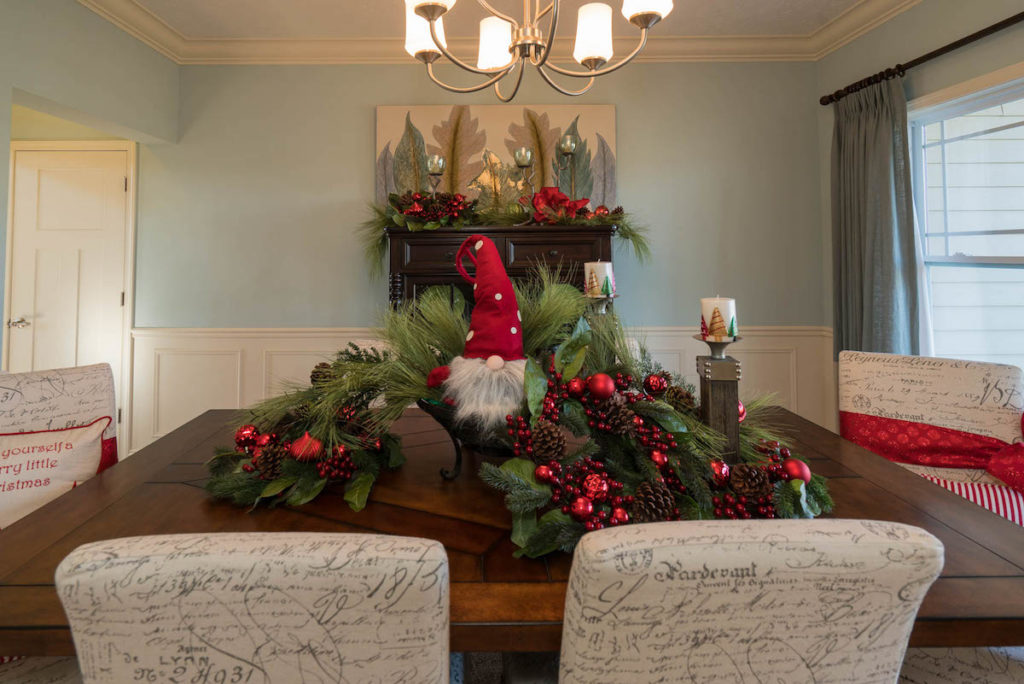 Use ribbon to add whimsy. If you're like most homeowners, you have some adorable decorative pillows throughout your home. Purchase a wide, red velvet ribbon at your local crafts store and "wrap" your pillows with it in a bow. It's cheap, extremely simple, and whimsical all at the same time.
Bring freshness in with fruit. A bowl of bright green Granny Smith apples doesn't just look delicious. It's also festive, and adds a fresh, live quality to your decorations. Red delicious apples are also a beautiful hue, so either mix and match or stick with one color, place them in a wooden bowl, add a few pine cones and place your fresh decoration on an entry table to greet guests.
We hope these neutral decorative tips give you some inspiration for making custom decorations of your own! Visit our Pinterest board for even more inspiration.
There's nothing more inspiring to decorate than a brand new home with a fresh start! We want to help you create your fresh start, so contact us now to get started!
About Wayne Homes
Wayne Homes is a custom homebuilder in Ohio, Pennsylvania, Indiana, Michigan, and West Virginia (see all Model Home Centers). We offer more than 40 fully customizable floorplans and a team dedicated to providing the best experience in the home building industry. For more information, Ask Julie by Live Chat or call us at (866) 253-6807.