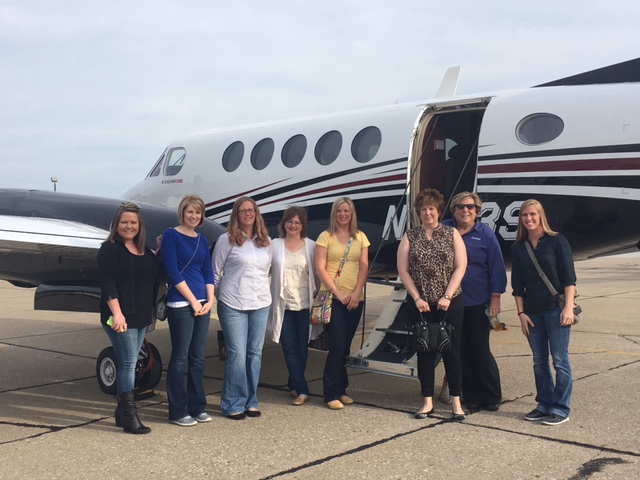 Featured Department: Design Consultants
Creating a custom home that meets our customer's needs and desires is a complex process, one that requires the thoughtful guidance of a professional. Enter our Design Consultant team!
Design is the largest part of their role at Wayne Homes. A meeting with one of these eight talented women is typically the last appointment a homeowner will have before we start construction on their future home.
At that appointment, our consultants go through literally every possible detail of the future home, including all product selections. You'd be shocked at how many items have to be selected for a typical home! Our consultants are there to be the guide for our homeowners, through this maze of decisions and potential confusion. Using their insight and experience, they share recommendations for what features and products might be best for a family's specific lifestyle.
Not sure what countertop might match a particular flooring or cabinetry option? Our consultants can help. They can also help with explaining the details of your property's grade, how a walkout basement works, and lots more.
Most importantly, these professionals are detail oriented. They work closely with the construction team to ensure all notes and details are clear and in place, which helps ensure that every specific request you make for your future home is completed.
Several of our consultants know what homeowners are going through the moment they walk into the model homes because they worked as new home consultants, while others have worked in our CAD department, drawing up prints for construction.
Ultimately our consultants are the bridge between sales and construction, making sure the dreams and visions described in the sales and home creation process go through all the planning, drawing and finally, building stages. As such, they're a critical part of the home creation process here at Wayne Homes and we absolutely couldn't do what we do without them!
Want to work with your own customer consultant to design your future dream home? Get in touch today!
About Wayne Homes
Wayne Homes is a custom homebuilder in Ohio, Pennsylvania, Indiana, Michigan, and West Virginia (see all Model Home Centers). We offer more than 40 fully customizable floorplans and a team dedicated to providing the best experience in the home building industry. For more information, Ask Julie by Live Chat or call us at (866) 253-6807.