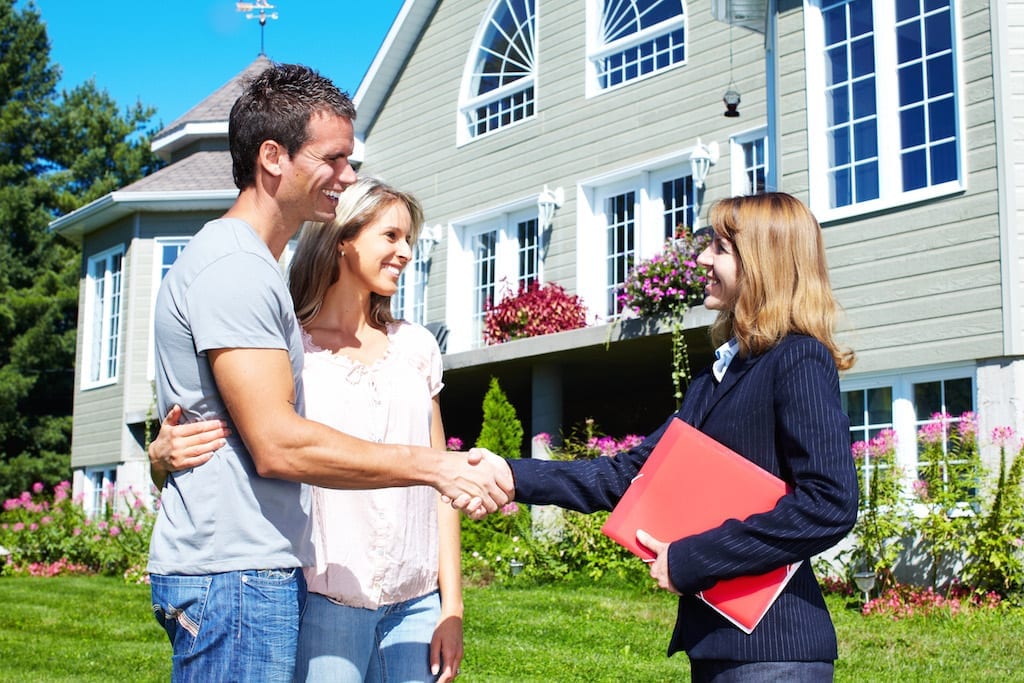 Here's what realtors want builders like Wayne to know
There's a reason Wayne Homes puts a lot of emphasis on building positive, mutually beneficial relationships with talented and trustworthy realtors in our area. Realtors are absolutely critical to the homebuilding and buying process, and can offer insight you, as someone wanting to build a home with Wayne, can't get anywhere else. It's why we have our Realtor Rewards Program, and why we regularly host realtor-specific events at our various locations.
Despite the rise of the internet, and the availability of information online, most people still prefer to work with an experienced realtor to buy or build a home. Realtors have a lot of information to share, which is why we found a recent article on Builder, about the things realtors wish builders would know, to be especially interesting. Here are some of the things realtors shared in that article!
Understand that many prospective homeowners would prefer a new home over an existing one. Our team knows the benefits of building a new home, from the flexibility to customize the floorplan to the knowing exactly what went into building your home from the ground up. But realtors say builders like Wayne could do even more to share with homebuyers why building new is probably a good option for them.
Models matter. Model homes give prospective homebuyers an opportunity to see and also feel what their future home could be like, and builders shouldn't underestimate their power, realtors say. It's a good thing we have so many beautiful model homes for our customers to explore!
Keep the customer in the loop. Realtors in Builders' article say that homebuyers want to be kept apprised of everything happening throughout the construction process. At Wayne, we make a consistent and concerted effort to keep you, the customer, involved and informed at every part of the homebuilding process, from breaking ground to cabinet installations to handing over the keys!
The client matters most. It should go without saying, but at some home building companies, the client's needs and desires can sometimes take a backseat to deadlines, challenges, and the builder's preferences. That's not a great way to build a home for someone, realtors say, and we agree! We use our Personal Value List to ensure we understand exactly what you want and value in your new home, and it guides all our work moving forward.
Pushiness is a turn off. This one should also go without saying, but realtors agree: being pushy when it comes to closing a deal with a prospective homebuyer is a big no-no. Buyers are making a huge decision, and don't want to be pressured into something they're not 100 percent sure about. At Wayne Homes, we understand that; our team is available and on hand to answer questions, but won't push you into anything you aren't comfortable with!
Realtors and builders work better together. Realtors agree: it's important for all parties involved — especially the customer! — that realtors and builders work well together, for everyone's mutual benefit. It's a good thing the Wayne Homes team does that every day!
Working with talented realtors is part of what makes being a member of the Wayne Homes team such a wonderful experience! We appreciate the work they do every day to make our customers happy and satisfied.
Interested in talking to a realtor about a Wayne Homes home? Get in touch with us today!
About Wayne Homes
Wayne Homes is a custom homebuilder in Ohio, Pennsylvania, Indiana, Michigan, and West Virginia (see all Model Home Centers). We offer more than 40 fully customizable floorplans and a team dedicated to providing the best experience in the home building industry. For more information, Ask Julie by Live Chat or call us at (866) 253-6807.