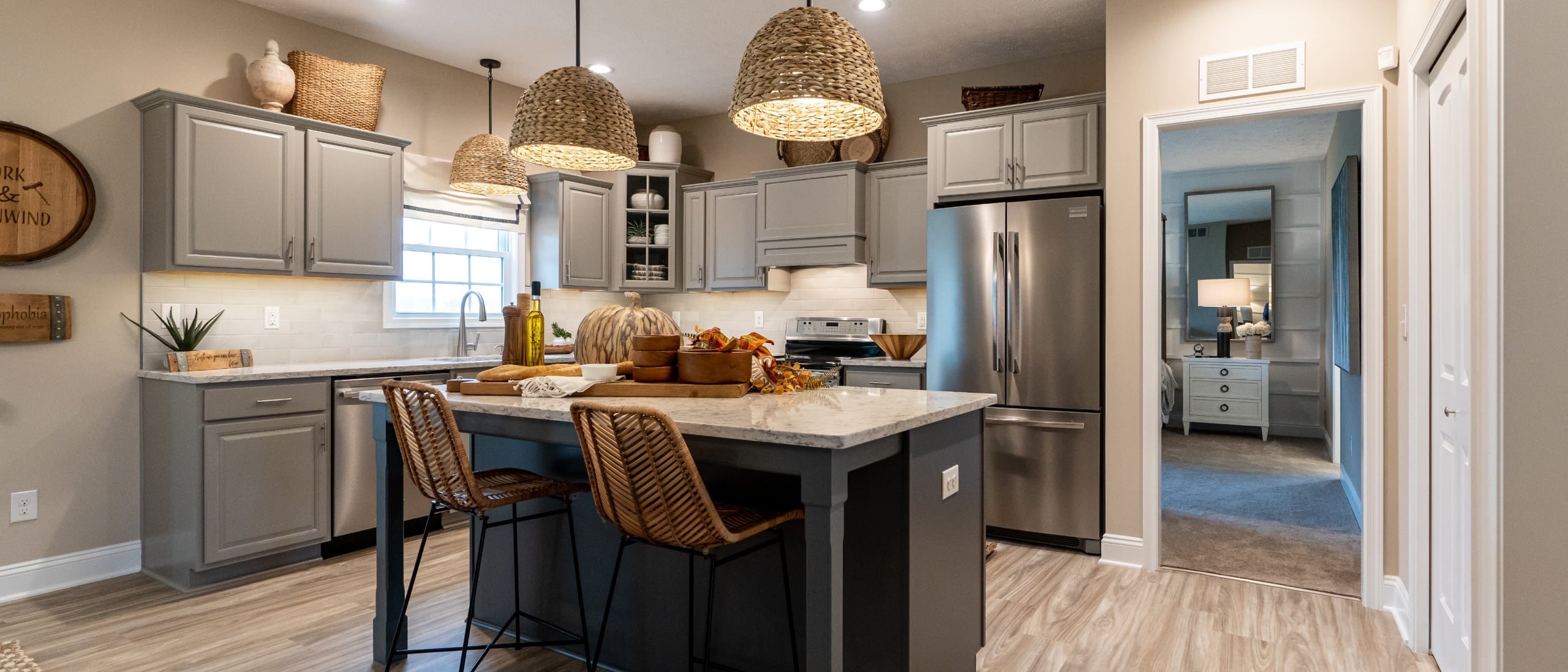 How Much Does It Cost to Build a New Home?
The first question we always hear from new customers is, "How much is it going to cost?" And that's an important question!
At Wayne Homes, we take a values-first approach to pricing…a look at what matters most. Our base pricing is the starting point, then we develop your Personal Value List to reveal what areas–if any–you'd like to upgrade.
Get started by dropping by one of our Model Home Centers and, working with your New Home Consultant, completing your Personal Value List. It's basically the list of features or upgrades that you really want in your new home. The good news is that we are willing and able to make just about any customized change you can come up with. By using your Personal Value List as the guide, we can make your custom-fitted dream home more affordable than you may have dreamed possible.
"Base pricing" refers to the cost of the home itself. When you're building a home on your lot, you have to look at the overall costs. Wayne Homes does not offer or own any land, so you have to factor in those additional costs to purchase and develop the land.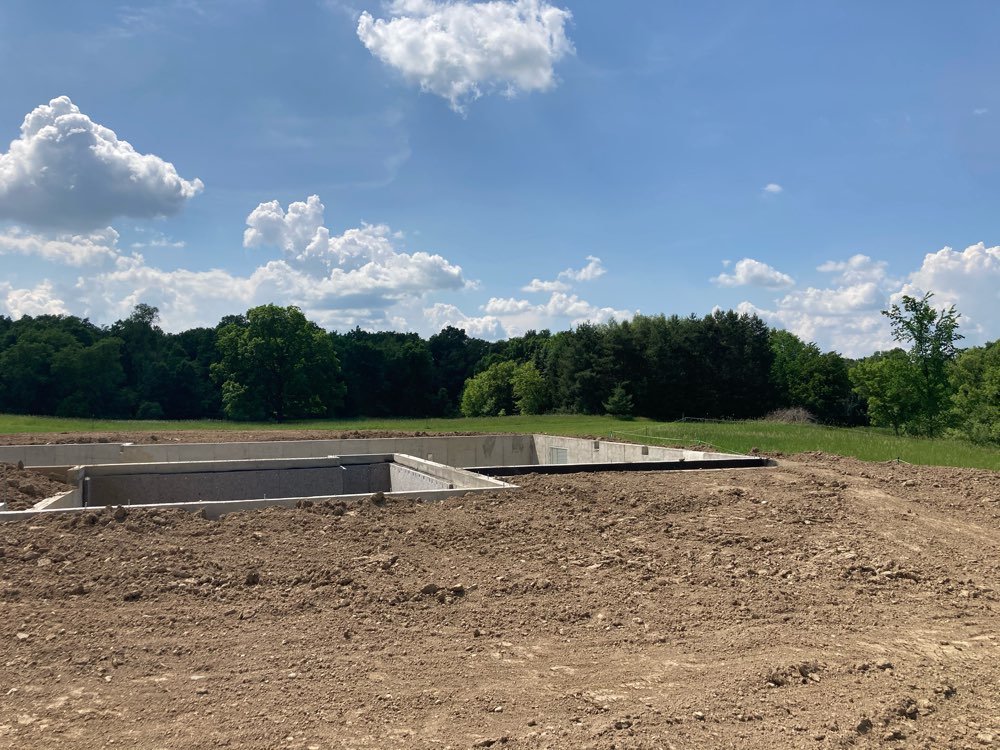 We like to describe the costs as 3 pieces to the puzzle:
Cost of land – the lot you select to build on
Cost to build home and finishes – the actual construction of your home plus exterior and interior selections
Cost of land improvements – lot clearing, well/septic or sewer & water hookups, gas and electric hookups, driveway, landscaping, sidewalks
How those costs are determined:
Land comes in many shapes and sizes (and prices). Some land is handed down through the family and others search to find that perfect spot. Land costs can range from $40K-$100K+, depending on what you're looking for.
Wayne Homes will provide you with the cost to build your home and the finishes you select, based on your floor plan, location, and any customizations or upgrades you choose.
We typically recommend a range of $50-$75K for the homesite improvements listed above.
These 3 pieces of the puzzle add up to your overall cost outlook for building your new home.
Other factors to consider when calculating your home costs include:
This Hartford II was built with the Classic exterior, which is included in base pricing.

Exterior elevation: The Classic exterior is included. We offer 3-4 other exterior looks on every floor plan. Other elevations cost more due to the additional products and labor to build them, such as stone, brick, steeper roof pitch, porches, columns, etc.

Interior upgraded finishes: If you want to choose more expensive products like granite, quartz, hardwood, maple cabinets, taller ceilings, etc, it adds to the price of the home. That's why we're a custom builder–we can customize anything, but we start with our Included Features and then the customer can add on from there. Our typical customer adds $30k-$75K in changes and additional costs to the base price of their home.
If you'd like to learn more about the cost of building with Wayne, we are simply a phone call away! If you'd like to learn more about our process, we have got you covered. Either way, we're excited you're learning about Wayne and what we can do for you.
We believe knowledge is power, so once you've done your homework on us, give us a call! That is the best way to get the most accurate quote on the cost of building with Wayne.
---
About Wayne Homes
Wayne Homes is a custom homebuilder in Ohio, Pennsylvania, Michigan, and West Virginia (see all Model Home Centers). We offer over 50 fully customizable floorplans and a team dedicated to providing the best experience in the home building industry. For more information, Ask Julie by Live Chat or call us at (866) 253-6807.
The details of this blog are accurate as of the publish date, but are subject to change.