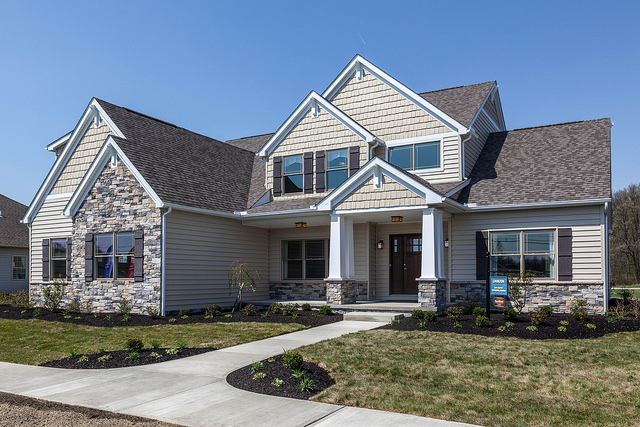 Introducing New High-Tech Virtual Tours
The team at Wayne Homes always loves meeting with prospective homeowners in our model home centers. We have a lot of them, located across several states, offering models for a variety of layouts and homes. It's an ideal way to take the time to answer your questions, get a feel for a particular layout and design, and determine a homeowner's personal needs and desires for their dream home.
Sometimes, though, prospective homeowners don't have the time or availability to meet with us in person. We're busy people too, so we understand! That's why we offer a variety of virtual tours and online tools to help those individuals get a feel for what they need without ever having to leave the convenience of their home.
As you know, though, technology is always evolving. Every time you turn around there's a new feature or tool hitting the market. What was once "high tech" in virtual tours has become a bit obsolete as newer and more advanced options have become more widely used. We're excited to announce that we've started creating ultra-tech-savvy, 3D virtual tours for our homes, starting with the popular Winchester and Covington plans.
This 3D tour of the Winchester can be viewed from wherever is most convenient for you – your home desktop, a laptop or iPad, or even your smartphone. They work even better on a touch screen than with a mouse, making them easy to navigate for the mobile user. The tour really captures the spaciousness of this 4-bed, 3.5-bath home, featuring a downstairs master suite, a two-car garage and a large open floorplan perfect for guests. You don't need to leave the comfort of your home to experience the roominess of this beautiful and popular model home.
We're also excited to release a virtual tour of our much-loved Covington model home, located in the Bowling Green Model Center. The Covington also features a private and luxurious master suite on the main floor, as well as a cozy breakfast nook, a flexible space above the garage and a spacious kitchen with a walk-in pantry. With this tour, you'll really get the full feel of just how open, inviting and warm this home is.
While we'd love to meet up with you in person at one of our model home centers, try out the next best thing with these new, high-end virtual tours. We hope it inspires you to get in touch soon!
About Wayne Homes
Wayne Homes is a custom homebuilder in Ohio, Pennsylvania, Indiana, Michigan, and West Virginia (see all Model Home Centers). We offer more than 40 fully customizable floorplans and a team dedicated to providing the best experience in the home building industry. For more information, Ask Julie by Live Chat or call us at (866) 253-6807.