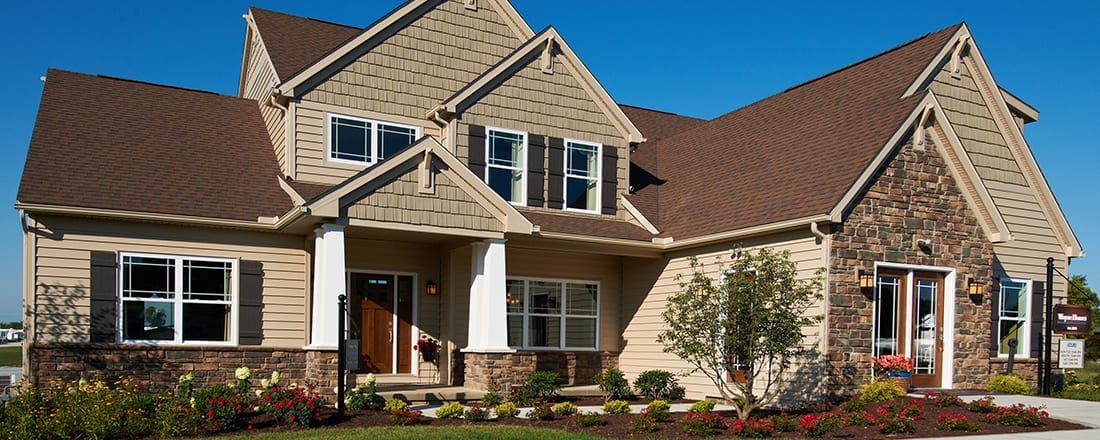 Join us at our Belmont Center Meet the Experts event!
We strive to make our website and blog an information-rich resource for our potential customers, and for anyone interested in learning more about the homebuilding process. You can read about homebuilding trends, green building practices, design a virtual home, and tons more!
That said, there's something invaluable about chatting with our team, in person, to get answers to your questions. That's why we like to host regular events that give aspiring homeowners a chance to dig deeper, meet us in person, and keep moving along in their homebuying process.
On Sunday, November 13, 12 – 5 p.m., we'll be hosting one such event at our Belmont Model Center, and encourage you to join us!
The Covington model will be professionally decorated by Kelly's Suite II from St. Clairsville to get into the holiday spirit, both inside and out, and is sure to be a sight to behold. Plus, you'll have some opportunities to win great prizes!
This is a "Meet the Experts" event, and you'll have a chance to chat with the following experts:
Rick Hughes from Home Savings will be on hand to talk about the construction loan process.
Larry Greenwood from Sulek & Dutton Realty and Denise Tierney from First Choice Realtors in Wheeling will talk about finding land and listing a home to sell.
Ryan Torrence from Safe N Sound Home Management Solutions will share insight about the "smart home" trends and home security.
Attendees will have a chance to win a $200 Thanksgiving gift card to Kroger, or a gift card to Oglebay Resort in Wheeling, WV, which hosts one of the biggest festival of light events in the country! Or, you could win an $100 Amazon gift card.
Santa Claus is coming to town (Belmont that is) pictures with Santa Claus from 1pm-3pm. Enjoy hot chocolate, coffee, cookies and lots of holiday activities for the kids.There's no reason not to stop by! We hope to see you there!
Learn more about our Belmont Model Center, or get in touch to chat with a team member today!
About Wayne Homes
Wayne Homes is a custom homebuilder in Ohio, Pennsylvania, Indiana, Michigan, and West Virginia (see all Model Home Centers). We offer more than 40 fully customizable floorplans and a team dedicated to providing the best experience in the home building industry. For more information, Ask Julie by Live Chat or call us at (866) 253-6807.