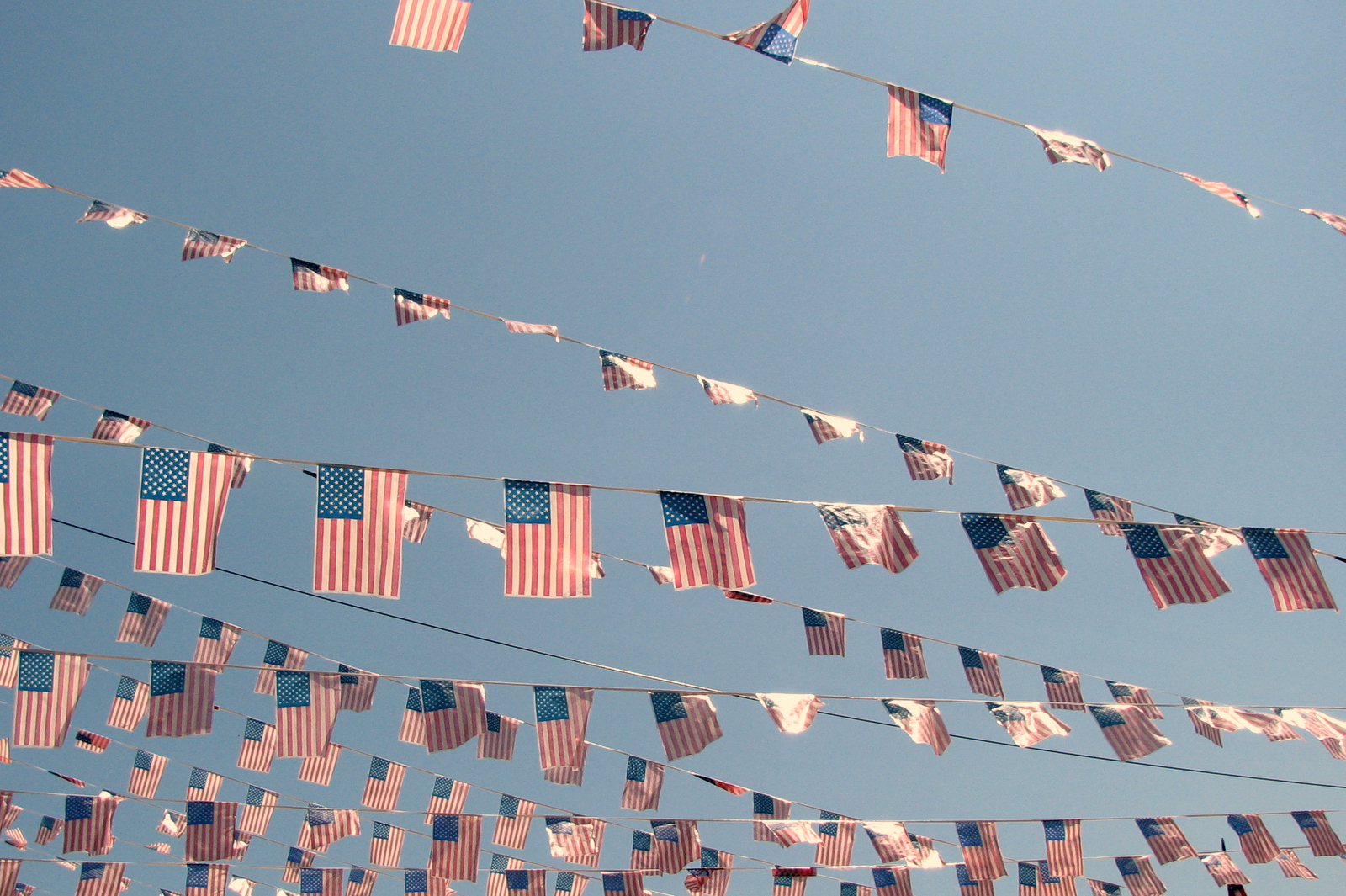 July 4th: All About Family, Freedom, Fun —and Food!
Happy Fourth of July, everyone! No Fourth of July is complete unless you're grilling out, at a pool party, or watching the fireworks. If you're hosting a backyard barbecue for your friends and family, we have some great recipes we'd like to share with you. From red, white and blue snacks and hors d'oeuvres to patriotic drinks, we'll show you how festive foods can liven up the celebration. Weather you are looking for delicious sweets or refreshing beverages, we have the perfect recipes to celebrate this Independence Day!
How About a Refreshing Beverage?
Let's face it. Summer heat can be brutal. So when you're hosting your Fourth of July party, make sure you have plenty of beverages available, so your guests can keep cool. Adults will love this red, white and blue sangria made with blueberries, strawberries and pineapple.
If you're looking for a fun drink sans the alcohol, we have another red, white and blue layered drink recipe for you. The trick is to put the heaviest sugar content on the bottom, so don't forget to start with red! Whether you're serving kids or adults, make sure everyone stays hydrated under the hot summer sun.
Munch on Some Finger Foods
Don't let guests go hungry while waiting for the main course. Make sure you have plenty of finger foods and snacks ready and waiting. Satisfy guests with patriotic berry kabobs. Perhaps you want to give vegetarians options with tasty and filling tortellini kabobs. Make sure the chip bowl stays full, because they won't be able to get enough of your baked brie dip.
Make a Patriotic Dessert
Tell your guests they better save room for dessert! Because you're not just displaying the flag, you've made a delicious cake to match. Sure you could make a rectangular cake and decorate the top with stars and stripes—or you can get uber creative and layer colored cake batter for the coolest American flag cake on the block. Or if you're looking for something sweet without all the sugar and carbs, how about a light and colorful red, white & blue fruit salad?
Don't forget Fourth of July Treats for the Kids
The Fourth of July is all about family, fun and of course food. So why not get your little ones involved with making some of the snacks for the party? Red, white and blue pinwheel cookies are easy and fun to make—just whip up some sugar cookie batter, add some food coloring, roll them together, slice and put them in the oven. Or if you're looking for something even easier, American flag fairy wand treats are something everyone will enjoy.
For even more great ideas, check out our favorite Fourth of July recipes on Pinterest. Regardless of how you're spending Independence Day this year, Wayne Homes hopes you have a fun and safe July 4th Celebration!
About Wayne Homes
Wayne Homes is a custom homebuilder in Ohio, Pennsylvania, Indiana, Michigan, and West Virginia (see all Model Home Centers). We offer more than 40 fully customizable floorplans and a team dedicated to providing the best experience in the home building industry. For more information, Ask Julie by Live Chat or call us at (866) 253-6807.