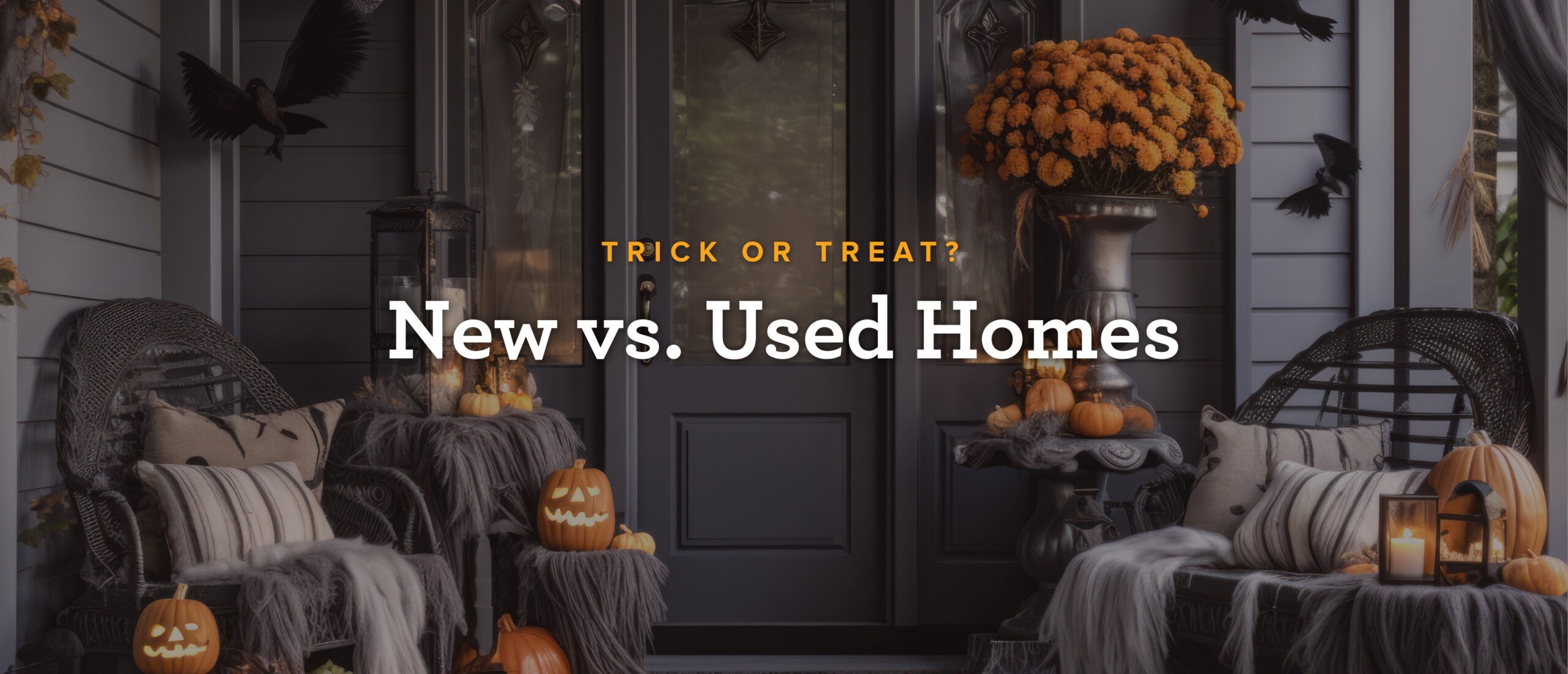 New vs. Used Homes: Full of Tricks or Treats?
Trick or treat? A used home may be readily available, but it can be full of tricks and downright scary. That's why at Wayne Homes, we believe buying new vs. used homes is the best possible choice.
Our October incentive is a playful reminder that new homes just don't have the same unwanted surprises that older homes can have.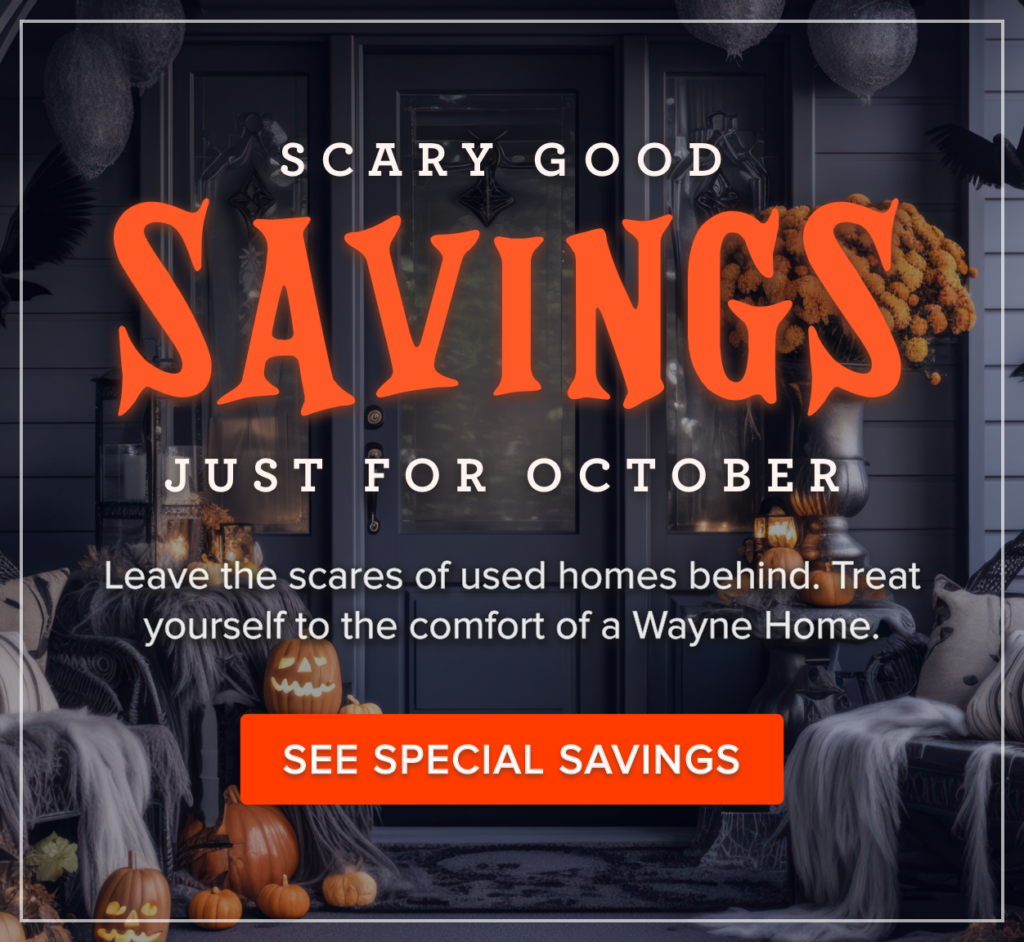 Our promotion offers new Wayne homebuyers a 14 x 14 finished basement space, finished basement steps, and a finished basement half bath (with sewage ejector pump). Now, that's a treat!
Some perks of buying new vs. used homes include:
Modern finishes throughout

No need to re-do to keep things current – a new home is ready to go!

Lower maintenance than an older home

Aging HVAC systems, roof and pipes/sewer lines can all be big ticket items a used homeowner has to contend with.

Energy efficiency

Drafty windows and inefficient insulation? No way! Wayne Homes is all about energy efficiency.

New home warranty

Nothing offers peace of mind like a comprehensive home warranty. Even if a used home comes with a home warranty, they are generally very limited in what they cover.

A plethora of options on layout and design

With Wayne Homes, the sky is the limit! All of our floor plans can be customized to meet your unique needs.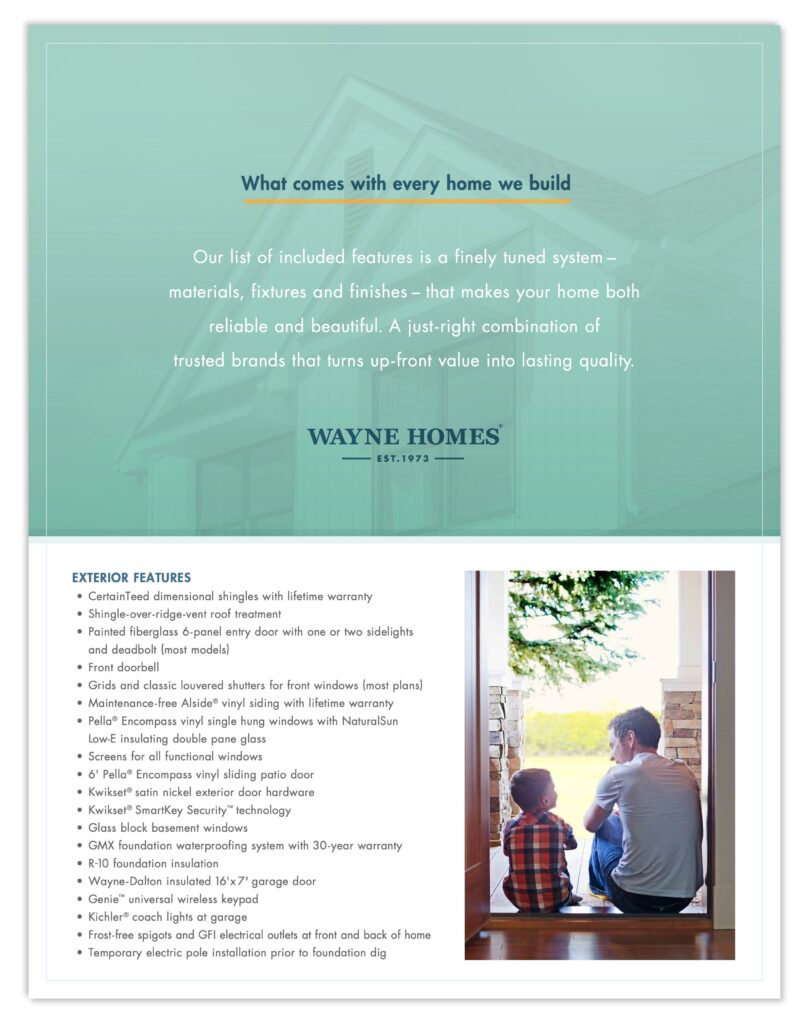 Designed to your exact tastes and style

No need to budget for a total home renovation for your aging home – a new Wayne home comes with amazing Included Features that are high-style and high-value. Want something specific? Let us know, and we'll customize your home, so you get exactly what you want.
There are a host of unknowns that come with existing homes, and the bottom line is, with today's prices, you deserve to get exactly what you want with the quality and peace of mind you deserve. The peace of mind that only comes with building new.
Peace of Mind Comes Standard
Always up to code: Building code is continually changing, so when you buy a new Wayne home, you can rest assured it is up to code. For example, code now requires 2×6 exterior walls instead of 2×4. Wayne Homes has it.
Increased energy efficiency at no added cost: High-performance furnaces and low-e windows are just a few of the items in our high-efficiency lineup of features.
2/10 warranty: When building with Wayne, you have the peace of mind that comes with our 2-year fit and finish warranty and 10-year structural warranty
Customization Makes Your Home Move-In Ready
The beautiful thing about an on-your-lot custom builder like Wayne Homes is that you can create the ideal home for you without coming up with it from scratch. We have more than 50 fully customizable floor plans that you can mix and match, add onto, reduce the footprint…you get the picture! We provide a starting point, and you tell us what to do next. The result? A quicker path to your dream home.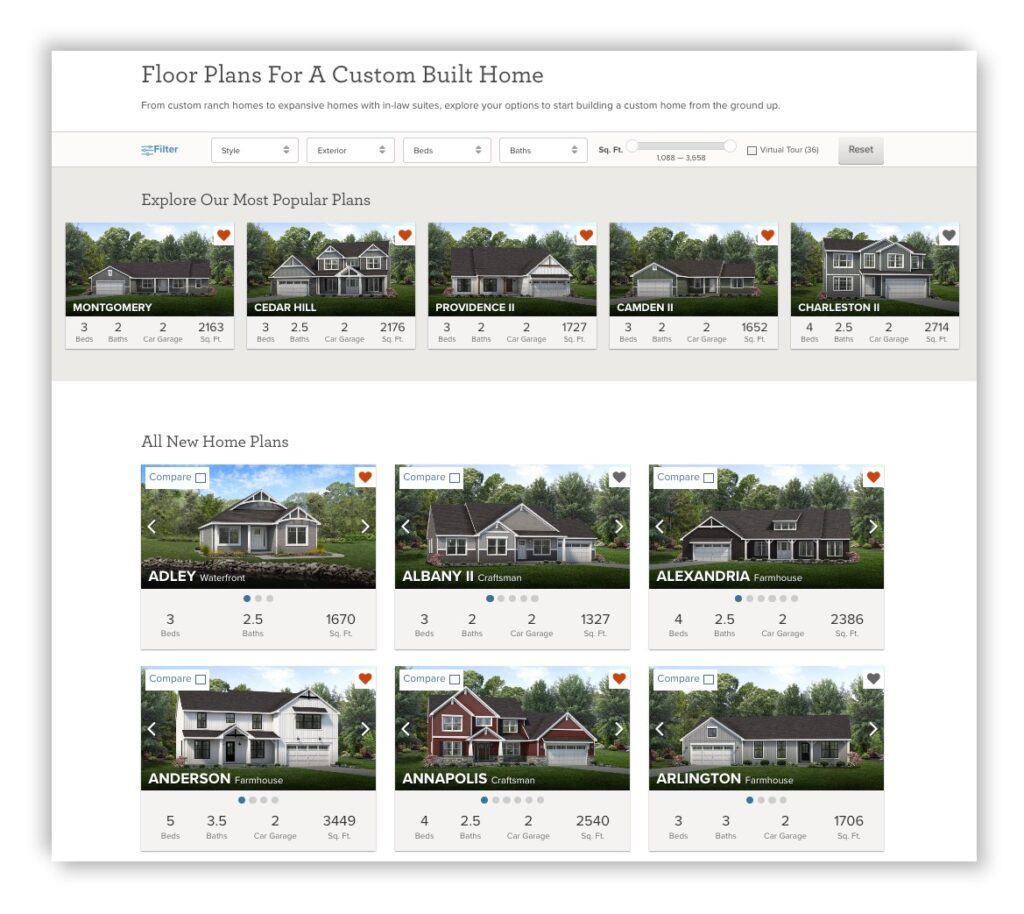 Here are some great examples of customizations that make our homeowners happy:
Need a designated drop zone near the door? Create the perfect owner's entry with a bench and storage near the door!
Prefer a ranch instead of a 2-story? Or a 2-story with a first floor owner suite? You don't have to search for a needle in a haystack – you can build it! We have multiple categories of floor plans to choose from.
Always dreamed of having a designated home office? Make that dream come true!
When buying a used home, you're always at the mercy of what is currently available on the market.
Concerns to consider with existing homes:
May not be in your preferred area/school district
Doesn't have the type of lot or property you want
May not offer the square footage or number of bedrooms/bathrooms you need/want
You need different features/finishes that what is offered
Requires quite a bit of work to renovate
Could be hiding underlying issues, such as problems with the foundation, electrical, plumbing that could cause headaches down the road
We hope we haven't spooked you, but the reality is that the scary side of used homes isn't worth it. Buy new, and know that you are in for a real treat.
Want to discuss the pros of buying new with Wayne? Contact us – we're ready to answer your questions.
---
About Wayne Homes
Wayne Homes is a custom homebuilder in Ohio, Pennsylvania, Michigan, and West Virginia (see all Model Home Centers). We offer more than 50 fully customizable floorplans and a team dedicated to providing the best experience in the home building industry. For more information, Ask Julie by Live Chat or call us at (866) 253-6807.
Disclaimer: The details of this blog are accurate as of the publish date, but are subject to change.