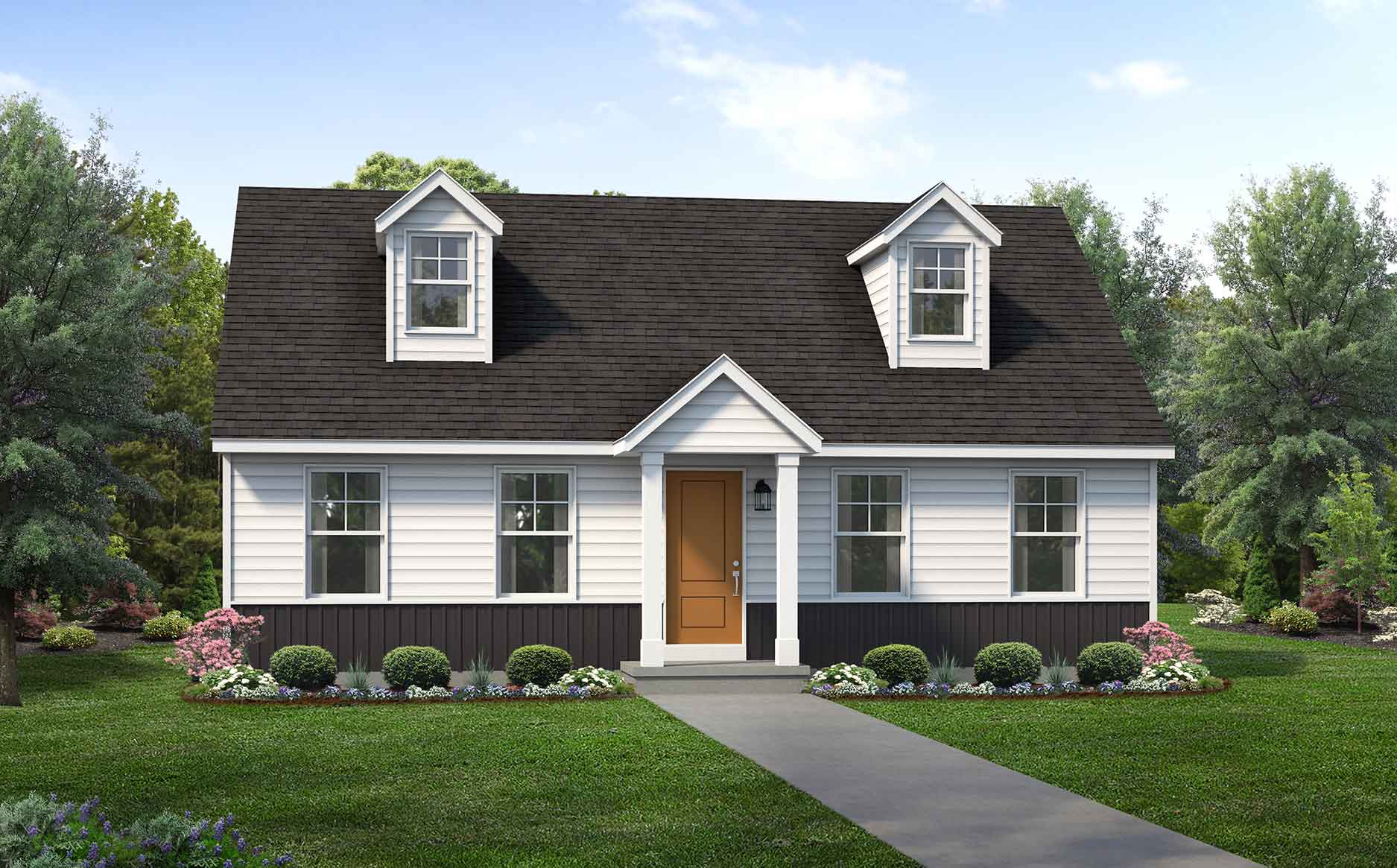 Our Recipe for Success: Happy Employees. Happy Customers.
When it comes to being a custom home builder, we believe that getting to know our customers is paramount to the design and build process. After all, only after learning what's important and valuable to you, can we truly understand what you want in your new home. Likewise, we want our customers to get to know us too, which is why we're excited to release the second installment of our first-ever Executive Video Series. Mike Leckie-Ewing, Wayne Homes Vice President of Organizational Development is here to give you more reasons why we're a step above the rest. Our eagerness to build the best home at the best price is deeply rooted in our corporate culture, and Mike has a keen understanding of our recipe for success.
Beyond Outstanding Process and Product
During our last installment, we sat down with Jen Collinsworth, Regional Vice President of Sales, and discussed the importance of the Personal Value List, an integral part of the custom home design and building process. Planning your custom home design using the Personal Value List is a great example of the many reasons, as Mike puts it, "our people deliver the best process with a fantastic product that you'll not find elsewhere."
With more than 40 years of experience, we continually fine-tune and refine our standard procedures for building a custom home. There's a reason why Wayne Homes continues to win awards for customer service and satisfaction. It's because we devote as much effort to our homebuilding process and getting to know our customers as we do to building great custom homes. We've taken what is typically a confusing, unpredictable path and made it easy to understand and follow. We make it fun! And we support our customers at every step of the journey to their dream home. "We care a lot about our homeowners and about what the emotional connection to home means," says Mike. He attributes that to Wayne Homes having solid processes in place to understand what's important to customers.
But it's more than building a high quality structure using the best materials. We're all about building the perfect home for your family to live, and we know how important a customized home is for each of our customers. Mike adds that Wayne home really cares about what the emotional connection to home really means. He adds: "I think we value that emotional connection, more than you'll find anywhere else."
Happy Employees Make for Happy Customers
Another element of success in our corporate culture is cultivating a positive work environment. Building a custom home is an exciting time in people's lives. For many, it's a once in a lifetime opportunity and Wayne Homes wants to ensure that you enjoy the home building process from start to finish. We strive to create a work culture where our employees love what they do and love showing up for work. Mike notes, "If your manager is working with you to help you get better…it makes it a heck of a lot easier to step out of the truck that day and with a smile on your face and treat someone kindly."
Similarly, our team members are adept at adjusting their approach or process when things need to be modified. Mike believes "choosing your action, choosing your attitude is part of success here." And the changes we implement are always in the direction of making things better. For both our customers and other team members.
"If I had to describe Wayne Homes in three words," Mike pauses for a moment "it would be people, people, people…Yes we build homes, but it's people that build your home." Over the years, our teams have learned to function like well-oiled machines. It's knowing when to fill in the gaps, to help a co-worker out when they're feeling overwhelmed. In the end, the way our team, our people come together to build a beautiful new home for people like you—that's what Wayne Homes is all about. Having a strong team behind us that is happy doing their job is our way to ensure that customers get to fully experience the Wayne Homes difference.
Stay tuned for the next installment of our Executive Video Series series highlighting the Wayne Homes Experience. In our next video blog, you'll learn why personalized customer service means the world to us and how it sets us apart from other builders. When you're ready to experience the difference first hand and embark on the exciting journey of owning your dream home, stop by the Model Home Center near you.
About Wayne Homes
Wayne Homes is a custom homebuilder in Ohio, Pennsylvania, Indiana, Michigan, and West Virginia (see all Model Home Centers). We offer more than 40 fully customizable floorplans and a team dedicated to providing the best experience in the home building industry. For more information, Ask Julie by Live Chat or call us at (866) 253-6807.