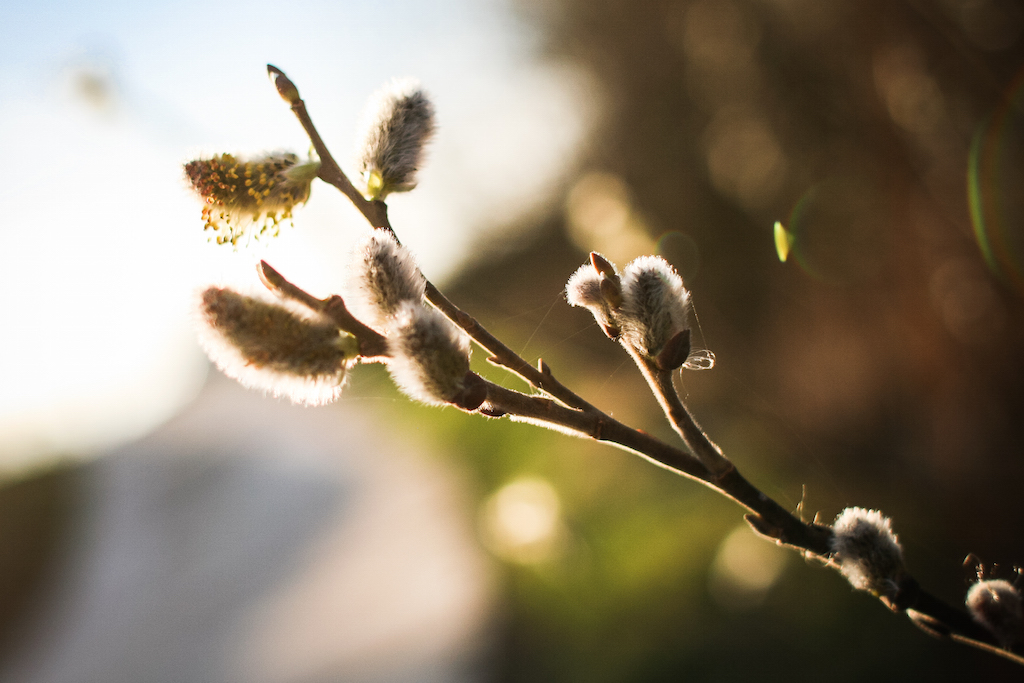 Spring Clean Your House from Top to Bottom
Spring is in the air, and you know what that means. No matter if you rent or own, cohabitate or live alone, now is the perfect time to engage in a little spring-cleaning action. As your preferred custom home builder, Wayne Homes understands how important it is to keep your new house looking…well, new. Get ready by stocking up on cleaning materials and supplies so that when you're ready to begin, you have everything you need. But before you start scrubbing, sweeping and sorting, devise a plan of attack to maximize your efforts and minimize the time you spend cleaning. We recommend starting at the top of each room and working your way down. Use these easy to follow steps and you'll be done in no time.
Dust the Fixtures
Start your spring-cleaning efforts at the ceiling by dusting your fans and light fixtures. Make sure the lights have been turned off and the bulbs are cooled before using a dry cloth to wipe away the dust.
Clean the Windows and Window Treatments
Tackling window cleaning is often a 3-part process. Begin by washing the drapes, valences and any other fabrics. Depending on manufacturer's recommendations, you can vacuum, steam-clean or dry-clean your window treatments. Next, you'll want to wash the blinds. Wooden blinds can be cleaned with a slightly damp rag and a few drops of wood cleaner. Aluminum blinds should be removed and hosed off outside. Dry them thoroughly to avoid rust. Lastly, clean your windowpanes inside and out. From newspaper to squeegees and vinegar solutions, there are a variety of ways to go about cleaning windows.
Wash the Walls
The walls of your home are often neglected in routine cleaning, but even they could use a good scrubbing every now and again. Start with a slightly damp cloth or sponge to get your average dust and debris to wipe away. If you are having trouble with removing a stain, try using a little bit of dishwashing liquid. Be careful with using products like Formula 409 and others with strong solvents as they can ruin and soften the paint.
Scrub the Floors
The way you clean your floors depends wholly on the type of flooring you have in your home. Wood floors need to be swept, mopped and then polished with wax. Tile should be cleaned with a neutral pH solution—mix 1/2 cup of baking soda and 2 gallons of water for a DIY solution. Rent out a steam cleaner to give your carpets and rugs a thorough deep cleaning. If you're dealing with stains that won't come up, call a professional cleaning service for optimal results.
Update Your Bedding
It's time to put away the electric blankets and heavy comforters you rely to keep you warm on cold winter nights. Summer will be here before you know it, and you'll want cotton sheets and a lighter comforter to keep you from overheating. Make sure you wash your winter bedding before putting it in an airtight container and storing it until late fall.
Reorganize Your Closets
While you're packing away winter bedding, you might as well apply the same mindset to your closets. Pack away your winter wardrobe until next year. If you find shoes and clothes you haven't worn in some time, perhaps you should consider donating them to charity or having a yard sale.
Clean out the Fridge
Your refrigerator is one of the most used appliances in your home, but one that is often overlooked for a deep cleaning. Sure you find yourself wiping down the exterior, but it's time to deep clean the interior. Throw away anything with a past expiration date or looks questionable. While you're at it, take everything off the shelves and out of drawers and scrub with a disinfectant.
Spring-cleaning is a great way to get your home in tiptop shape and ready for the year. Once your walls have been washed, your hardwood floors polished and your clutter has been cleared, you can now enjoy living in your home to the fullest. Spring-cleaning goes faster with more help, so make it a family endeavor. Sure they might groan during the process, but they'll be thankful in the long run for having a home they can be proud to bring friends and family home to. If you're cleaning your home up to put it on the market, we invite you down to the Wayne Homes model home center nearest you to get started planning your dream home.
About Wayne Homes
Wayne Homes is a custom homebuilder in Ohio, Pennsylvania, Indiana, Michigan, and West Virginia (see all Model Home Centers). We offer more than 40 fully customizable floorplans and a team dedicated to providing the best experience in the home building industry. For more information, Ask Julie by Live Chat or call us at (866) 253-6807.