6 Great Landscaping Ideas for Your Future Home
With summer in full force, it's the perfect time to think about landscaping. Investing extra time into your yard will maximize your home's curb appeal. Right now, we're hosting our 5th Annual Landscape Competition, and we think it's fun to look back at the previous years' winners, and get inspired by the beautiful choices they made with their outdoor space.
You don't need to own land prior to contacting us. About 50% of our customers don't own land before coming to us. If that's you, there's no need to worry! We'll connect you with a preferred Realtor who can help you buy land in a prime location. We offer a Complimentary Homesite Evaluation, where a Wayne Homes team member will walk the homesite with you, and discuss the challenges and benefits of choosing that particular location.
Once you've decided on the location and the design of the home itself, it's not too early to start thinking about the outdoor space. How will you spend your time outside? Would you like to tend to a rose garden, or sip lemonade under a covered patio? There are so many delightful options. Let's take a look at previous years' winners of our Landscape Contest, as well as other landscaping ideas we adore for some inspiration.
1. Create a Curved Pathway to Your Home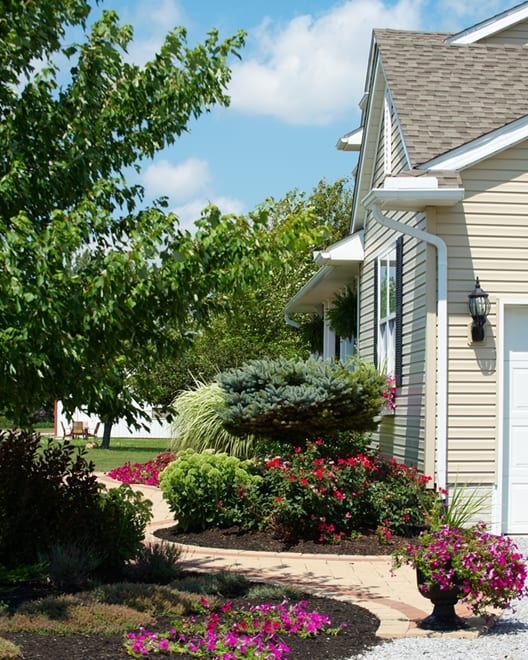 Add interest to your walkway with a curved path. Emphasize the unusual shape by sprinkling blooming plants along the pathway. Add fragrant flowers like Arabian Jasmine or Eucalyptus to enchant your senses.
2. Add Variety to Your Front Garden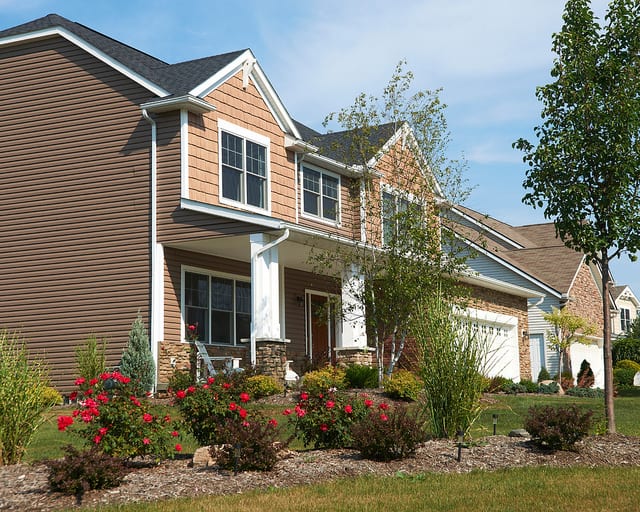 This beautiful Chelsea Craftsman belongs to Jennifer and Manfred Van Dulmen. The equally gorgeous landscaping landed them last year's 3rd place winner for our Annual Landscaping Contest.
The Van Dulmens say enthusiastically, "We get lots of compliments and even have people that drive by really slow pointing to various elements of our yard and home.  We are grateful to Wayne Homes for building us a beautiful home that fits our needs perfectly!"
Take some cues from their bright and cheery landscaping. Instead of keeping all of your plants at one height, add variety with different sizes, colors, and types of plants. Include evergreen trees that maintain their leaves for an appealing entrance all year round.
3. Build a Covered Patio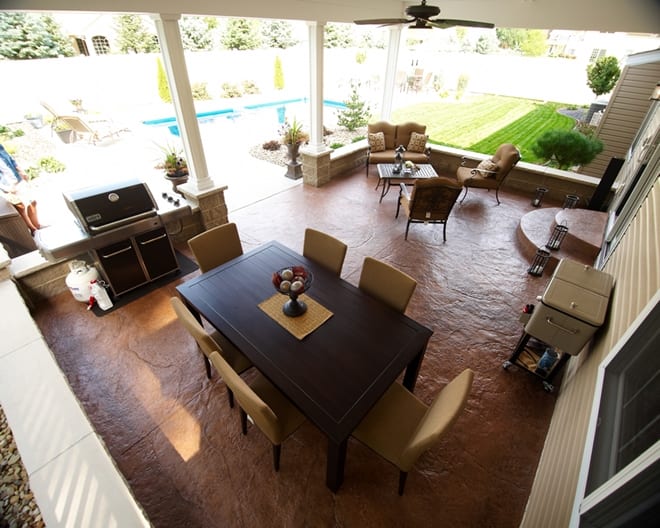 Patios have a well-earned reputation for being a second kitchen. Many backyard chefs love to barbecue on the patio because of its close proximity to the indoor kitchen. Create a covered patio to protect you from the elements, so that you can enjoy the outdoors rain or shine. A ceiling fan makes a popular add-on for any covered patio.
4. Extend Your Patio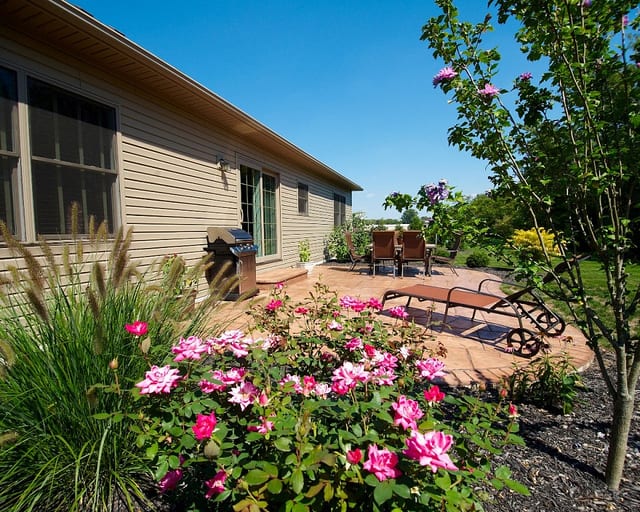 When Erin and Kelly Vackert, our 2012 contest winners, decided to build a custom home with Wayne Homes, it was important to them to create a usable and beautiful outdoor space. "The design and selection of plants, shrubs, and trees not only looks amazing with our Wayne Home's creation (our oasis!) but is also a reflection of our family's personality."
Like the Vackerts, use pavers to carve out an impressive patio. Vary the colors and shapes of the pavers for an interesting, mosaic-like design.
5. Emphasize the Artistic Shape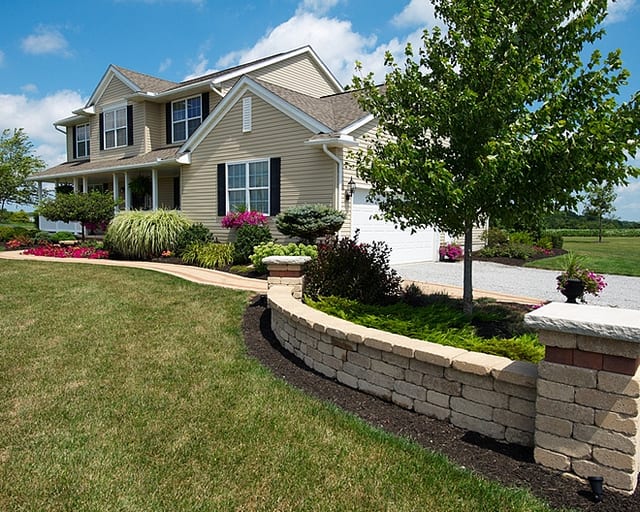 Use a combination of edging and up-lighting to show off the beauty of your landscape. Implement retaining walls to remedy uneven land, or to vary the height of your garden.
6. Keep Green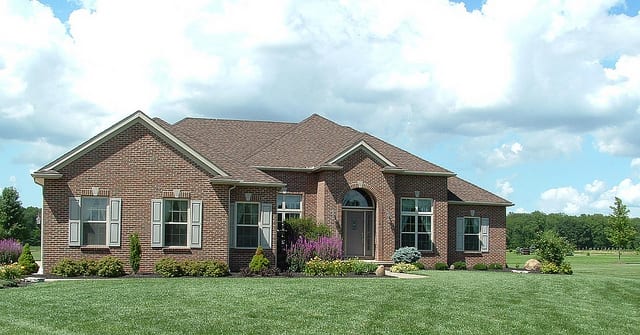 What's more beautiful than a freshly manicured lawn? The year-round blooming garden that surrounds this stunning Alexandria Legacy. We love this fresh and inviting lawn so much that it placed first in our Annual Landscape Contest last year. Here's what owners Rick and Kay Gwinner had to say:
"We have lived in our home for 5 years. We LOVE our Wayne Home and our landscaping. I wish you could see them all in bloom."
If you are already moved into your Wayne home, don't forget that our 5th Annual Landscape contest ends on the 15th – enter your home today.
About Wayne Homes
Wayne Homes is a custom home builder in Ohio, Pennsylvania, Indiana, Michigan, and West Virginia (see all Model Home Centers). We offer nearly 40 fully customizable floor plans and a team dedicated to providing the best experience in the home building industry. For more information, Ask Julie by Live Chat or call us at (866) 253-6807.