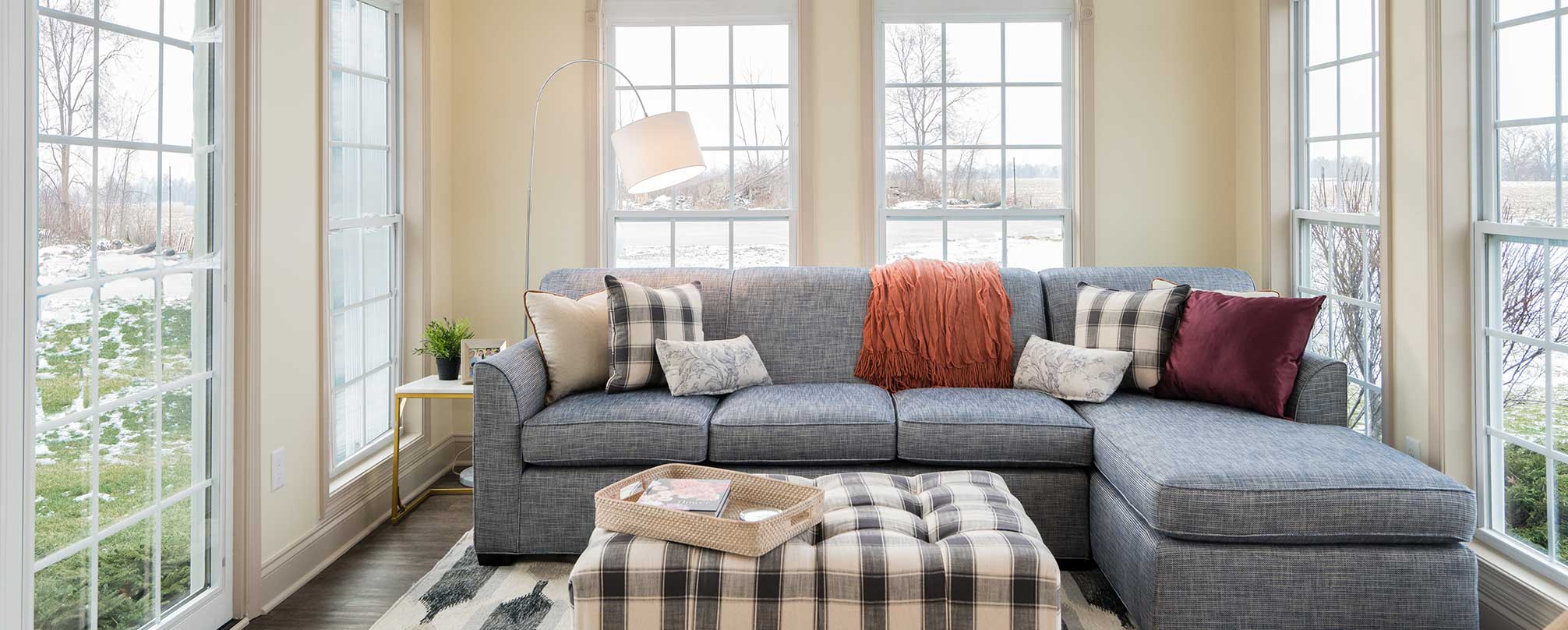 A look at this year's top trends in home design
The snow is starting to melt, the days are getting longer, and pretty soon, the heart of the home building season will be in full swing. It's an exciting time for us here at Wayne Homes, and even more exciting for those looking to build their dream home this year!
One of the fun parts of being a home builder is keeping up on the ever-changing trends in home design. It's a dynamic and fun industry to be in, because while some classic styles are ever-present, there are lots of things that change and evolve over time. Some trends are a flash in the pan, while others really add a special — and long-lasting — touch to a home.
Here are some trends we see only growing in popularity this building season.
Barn doors. These are a very hip, trendy new feature found in homes today, and they only seem to be increasing in popularity. Why? Well, consumers seem to really gravitate to the contemporary but rustic look of this statement piece, while also appreciating how they give residents the ability to close off large spaces — especially valuable in today's open concept homes. For many, this isn't just a door; it's a piece of art.
Sunrooms. These inviting spaces offer a flexible indoor/outdoor space that allows you to enjoy the fresh air and sunshine while in a comfortable, bug-free environment. Isn't it just dreamy thinking about sipping a cup of hot coffee while relaxing in your sunroom on a cool summer morning? Or setting up a fun DIY craft with the kids and enjoying the crossbreeze?
Flex spaces. Homes that offer flexible living spaces that can be converted from one usage to another are extremely popular, and for good reason. Families are dynamic — they change over time, and as such, needs change too. What might serve your family well as a nursery or play space can easily be converted into a home office or guest room when the time is right. These flexible spaces make customizing your home easier, and make sure your home remains your dream home for years to come.
LED lighting. Lighting plays a huge role in the look and feel of your home, but that's not all it does. It also has an impact on your electricity bill, and the environment. More and more, home buyers are turning to LED lighting. Why? LEDs use significantly less electricity than traditional lighting, last a heck of a lot longer (up to 25 years!), provide beautiful, eye-pleasing light, and are compatible with today's lighting control technology. And, they're only becoming more and more affordable!
The best part about all these trends? Each and every one is available in any of our homes. What trends among these pique your interest? What would you add to the list?
Curious about how our Lifestyle and Signature collections could be a good fit for your home needs? Get in touch today to talk about it!
About Wayne Homes
Wayne Homes is a custom homebuilder in Ohio, Pennsylvania, Indiana, Michigan, and West Virginia (see all Model Home Centers). We offer more than 40 fully customizable floorplans and a team dedicated to providing the best experience in the home building industry. For more information, Ask Julie by Live Chat or call us at (866) 253-6807.