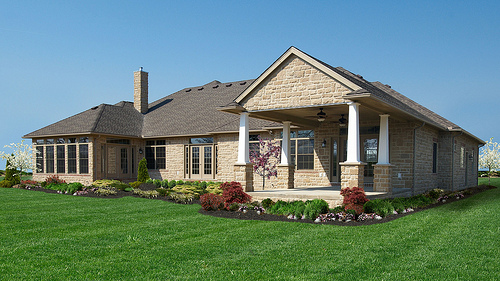 Building a Custom Home: One Floor Plan, Infinite Possibilities
At Wayne Homes we offer 40 custom home floor plans for you to choose from, but the floor plan is just the beginning. Walk into the home of two different Wayne Homes customers, even if it's the same floor plan, and you'll be amazed at how unique each home is. That's because we offer a nearly unlimited number of customization options so that every family feels like their home was built just for them (because it was).
Take our Alexandria floor plan for example. It's one of our most popular plans, but no two are created exactly alike. Here are just a few examples of how different one plan can look.
Exterior Design
At Wayne Homes you can choose the type of exterior that you want for your new home: Craftsman style, Traditional, Family and more. But you can also mix and match elements from each exterior design to create something entirely new. To choose the right exterior style for your new home, think about what inspires you. Do you love the stately look of historic East Coast brick homes, or the charm of a Craftsman style home? Your New Home Consultant can work with you to create dream home curb appeal that you'll love coming home to every day.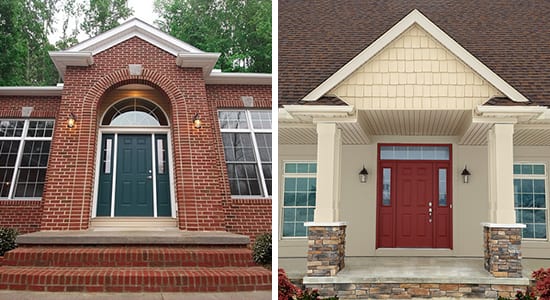 Kitchen
Ah, the kitchen. The heart of every home. At Wayne Homes, you get to build your kitchen based on how your family lives everyday. Are you a busy family that prefers a bar with eat ledge for casual meals on the go? Or do you prefer an eat-in kitchen that's big enough for sit down dinners with the whole family? From budget-friendly to designer elegance the possibilities really are endless.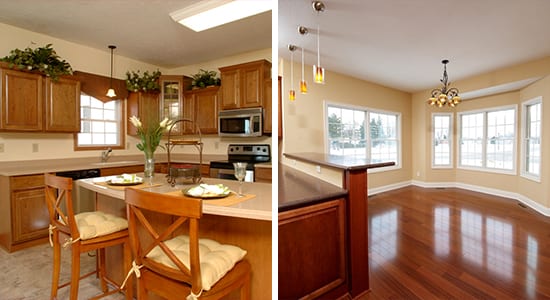 Entertaining Areas
At Wayne Homes we believe that home is for family and friends, but each family celebrates life's great moments (holidays, birthdays, anniversaries) differently. Do you love a formal entertaining area with dramatic archways and columns for formal sit down dinners? Or do you prefer wide-open spaces with voluminous ceilings for casual game nights or book clubs? At Wayne Homes, you're the architect of the space that will hold a lifetime of your family's memories.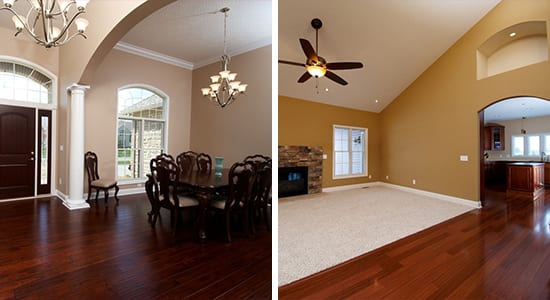 These are just a few of the ways that Wayne Homes customers have customized the Alexandria floor plan. Now it's your turn. Choose from any one of our 40 custom home floor plans and start re-imagining it. You can use our free, online interactive floor plans to envision just a few of the almost limitless design possibilities, or visit our Flickr page for even more ideas.
Ready to get started? Visit one of our Model Home Centers to tour our model homes for more ideas. Have a question? Simply Ask Julie by Live Chat or call us (866) 253-6807.
About Wayne Homes
Wayne Homes is a custom home builder in Ohio, Pennsylvania, Indiana, Michigan, and West Virginia (see all Model Home Centers). We offer more than 40 fully customizable floor plans and a team dedicated to providing the best experience in the home building industry. For more information, Ask Julie by Live Chat or call us at (866) 253-6807.