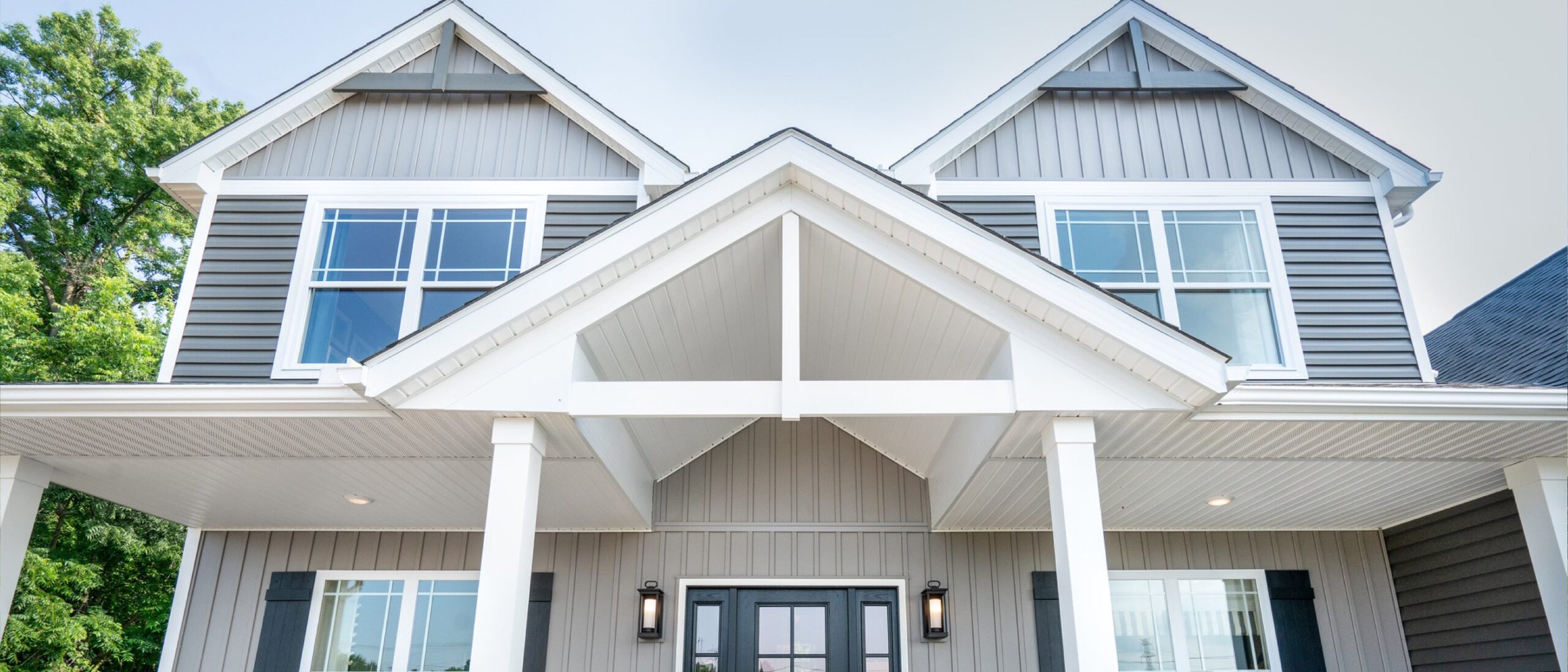 Buying a New Home Is More Affordable Than You Think
One of the first decisions prospective homebuyers are faced with is whether they should buy a new or pre-owned home. Because purchasing a home is often one of the biggest decisions of a lifetime, affordability is often at the forefront of their minds. At Wayne Homes, we're here to tell you that you can build a custom home, and stay within your budget. From our home warranties that outlast the competition to choosing a customizable floorplan that fits your lifestyle, learn more about why building a custom home with Wayne Homes is the way to go.
---
RELATED: See this article with Family home plans that are affordable
---
Financing Options Make Your New Home Affordable
While building a custom home may seem out of your price range, Wayne Homes has helped thousands of families make their dream home an affordable reality. Because buying a new home is different than buying a pre-existing, pre-owned home, we've partnered with Home Savings to simplify the loan process. They offer a variety of innovative loan programs to help you get the financing you need. For instance, Home Savings offers construction loans that automatically convert over to permanent mortgages upon your home's completion—and you can get started for as little as 5% down.
Custom Tailor Your Home to Your Lifestyle
Wayne Homes has more than 40 floorplans for you to choose from, but that's just the starting point. We're happy to make any customizations you want, so every square inch of space is designed with you in mind. Do you want to add an extra bathroom? Or maybe you want to ask us to knock down a wall. We're happy to accommodate. Whether your family is growing, you're downsizing or maintaining the status quo, we have a floorplan to fit your every need.
Our Included Features Are First Rate
From the roof to the foundation, Wayne Homes has taken all the guesswork out of choosing quality materials. For example, the maintenance free Alside® vinyl siding comes with a lifetime warranty. We know that quality and value are important to our customers, so we want to help you get the most out of your home without paying a fortune. Learn more about the rest of the included features you'll be enjoying in your custom built home.
Enjoy An Elevated Peace of Mind
When you opt for a custom home design from Wayne Homes, you'll appreciate how buying new also means having no replacement costs and low-maintenance. Forget worrying if the water heater or furnace is on its last leg. Feel confident that everything is running in tiptop shape. Moreover, your home has been designed to save you money over time. From the windows to the insulation and other materials we choose, our homes are designed to be energy efficient—and that's something many pre-owned homes can't offer.
New Home Warranties
Even after closing, Wayne Homes still has your best interests in mind, which is why we include an exceptional home warranty. Instead of offering a standard one-year Fit and Finish Warranty like other homebuilders, we extend ours for two years to give our buyers peace of mind. Think of the Fit and Finish Warranty like a new vehicle's bumper-to-bumper coverage. Additionally, new homeowners are given a 10-year Structural Warranty to cover the home's framing and foundation.
Now that you've discovered that your dream home is within reach without breaking the bank, it's time to do something about it. Why buy a pre-owned home when you can get exactly what you want, multiple warranties the competition can't offer and the financing to afford it all? To learn about how to get started on your custom home, take some time to stop by the Model Home Center nearest you. Our team is ready when you are.
About Wayne Homes
Wayne Homes is a custom homebuilder in Ohio, Pennsylvania, Indiana, Michigan, and West Virginia (see all Model Home Centers). We offer more than 40 fully customizable floorplans and a team dedicated to providing the best experience in the home building industry. For more information, Ask Julie by Live Chat or call us at (866) 253-6807.