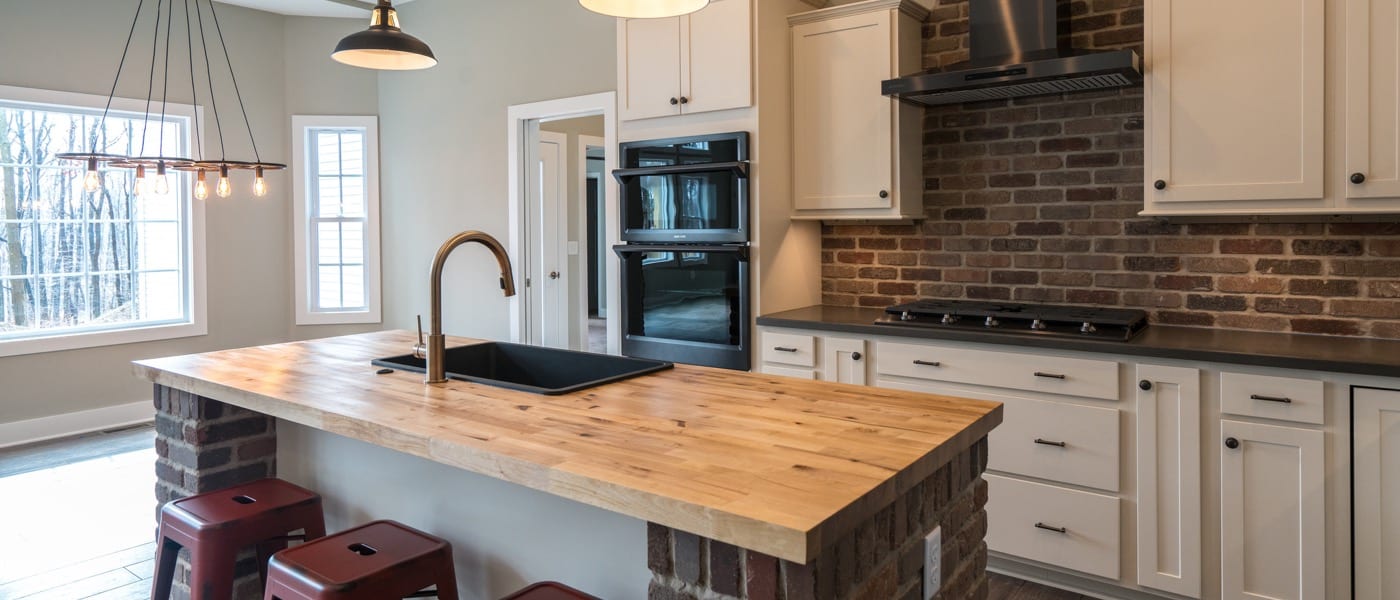 Creating your dream chef's kitchen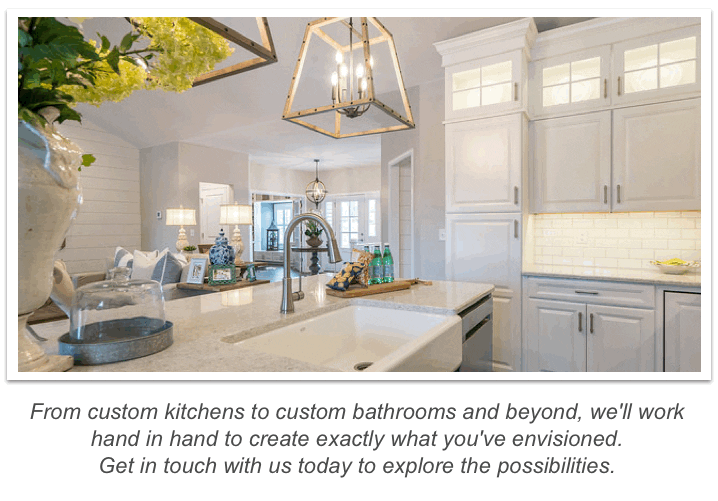 It's often said that the kitchen is the heart of the home, and at Wayne, we couldn't agree more. That's even more accurate if you're someone who loves to cook, whether it be everyday meals for your family, massive celebration meals for family and friends at the holidays, or both! Or, perhaps cooking isn't your thing… but baking is. There's nothing quite so wonderful as a home filled with the smell of freshly baked bread, pie, or cookies, is there?
At Wayne, we're all about customizing your home, and the kitchen is no exception. We love working with chefs and foodies to create their dream kitchen, in part because there are so many possibilities when it comes to incorporating the features and style you want and need. Let's explore some of the possibilities together.
Prep space beyond your wildest dreams:
Nothing's more frustrating to the amateur chef than a kitchen that's too cramped to get anything done in. When you build with Wayne, you can create a kitchen with ample prep space, including perhaps a stunning and large island, and dedicated counter space around key parts of your kitchen (stove, of course) so cooking for a few or many is a breeze. You won't struggle to find space for the appliances you use constantly, and your countertops won't feel constantly cluttered either. Plus that center island you love? It works great for serving and small meals too!
High-end appliances you can rely on:
We partner with top providers to bring the best in quality appliances to our customers. We offer a range of pricing options, but if you love to cook and want a six-stovetop burner, for example, we can make it happen. Double ovens? Got that too. Tons of extra cooling storage? We'll customize your space to fit an oversized fridge as well. If you can dream it, we can make the space for it.
Pantry space for every ingredient you need:
Many of our customizable floorplans include ample pantry space because we know how frustrating it is to have a cluttered, overflowing set of cabinets. Pantries are great for storing all those ingredients you need, even the more obscure ones that only get used a few times a year. Forget running to the grocery store every time you want to make a meal; your customized pantry will handle and hold all the supplies you need.
Beautiful built-ins that function perfectly:
Built-ins for cookware and spices are a wonderful thing; they not only look stunning and add a level of style and custom beauty to your kitchen, but they also function super well for everyday meal making. You can have a built-in spice rack or shelving unit for all your go-to appliances and tools; again, if you can imagine it, we can make it happen for you.
Stunning cabinets with room to spare:
Casual dishes, fancy dishes, everyday flatware, special occasion flatware… store it all with room to spare in the high-end, high-quality Aristokraft cabinets we use in our custom homes. You'll love how they look, but you'll love how much storage they provide even more!
Kitchens are a blast to design and build, and we can't wait to work with you to come up with the perfect custom kitchen for your family! Looking for some inspiration? Check out our Flickr album for ideas!
From custom kitchens to custom bathrooms and beyond, we'll work hand in hand to create exactly what you've envisioned. Get in touch with us today to explore the possibilities.
About Wayne Homes
Wayne Homes is a custom homebuilder in Ohio, Pennsylvania, Indiana, Michigan, and West Virginia (see all Model Home Centers). We offer nearly 50 fully customizable floorplans and a team dedicated to providing the best experience in the home building industry. For more information, Ask Julie by Live Chat or call us at (866) 253-6807.