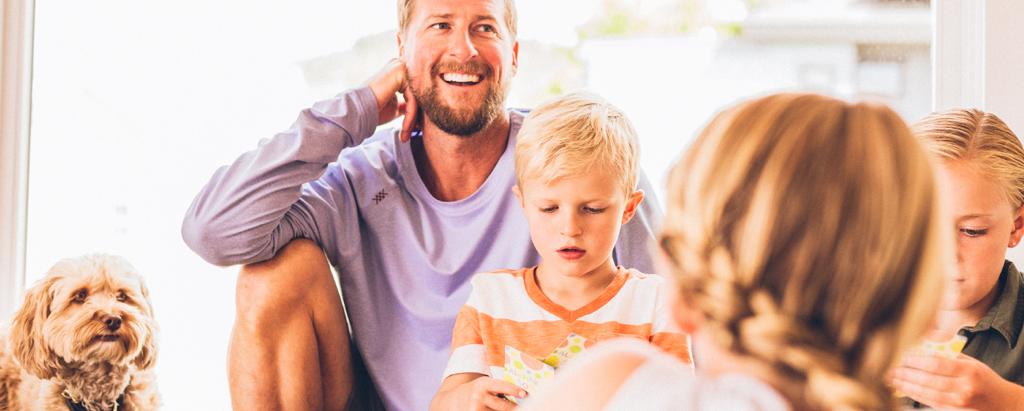 Discover your Room Personality with Wayne
Everyone has their own unique personality that reflects the one-of-a-kind combination of traits and quirks only they can call their own. Much like our own personalities, the rooms of a home also have their own personality, one that can be molded and shaped by the design choices that go into it.
Because of your personality, you might be uniquely attracted to spending time in the airy kitchen, or the cozy den, or your porch, or the tranquil master suite. One way we discover which room is most important to you, based on your personality and unique needs, is through our Personal Value List. By running through the list, we're able to figure out what spaces matter most, what ones can be de-prioritized, and how to make it all fit perfectly together in harmony to create a beautiful home.
Let's take a look at some of the personalities you might be able to relate to, and what rooms matter as a result!
The Kitchenista
You love to cook! You feel most at home whipping up something delicious for friends and family and love feeding large and small groups of people alike. It's a tough job entertaining everyone, but someone's got to do it, and you do it with grace and ease.
For you, the kitchen is the heart of the home, and you can easily customize yours with Wayne. Counters to cabinets, flooring to sink, you'll find a look that's uniquely yours and fits your lifestyle and needs perfectly.
The Book Worm or Arts & Crafts Lover
For you, having a quiet place to retreat and read or create is incredibly important. You love to curl up with a good book or embark on a new creative idea, all from the comfort of your own home.
For you, a home with a flex space that can be used as a reading nook, den, or dedicated crafting area is what's needed. We love working with families to design incredibly functional spaces for reading or crafting, and many of our floorplans offer a flex space for just this purpose.
The Sports Fanatic
You need a den, stat before football season starts! You love nothing more than to kick back with a snack and a drink and take in the latest sports event, preferably in an environment free from distractions so you can focus on the game!
For you, Wayne will create the perfect custom basement — sometimes called a man cave or sports den — for all your game-watching needs. Many of our custom basements have so much room, they can be used for both a man cave and a play space or extra guest space! Make it feel like less of a basement with high-end touches like crown molding and high-quality light fixtures too.
The Self-Care Maven
You know the importance of unwinding after a long day and before embarking on another busy week. But, you probably don't have the time to be attending spa treatments on a regular basis. A quiet retreat that feels like a home away from home is what you need.
For you, let's build a master suite that feels like a vacation home. You'll love the spacious walk-in closet, the spa-like master bath with double sinks and high-end countertops, and the other beautiful high-end touches throughout. You'll probably never want to leave!
Whatever your personality, we can build a home that reflects it perfectly. We love working with families to uncover their unique needs and plan out how to meet them exactly!
We've worked with countless families to build their dream home. You should be next, so get in touch today!
About Wayne Homes
Wayne Homes is a custom homebuilder in Ohio, Pennsylvania, Indiana, Michigan, and West Virginia (see all Model Home Centers). We offer nearly 50 fully customizable floorplans and a team dedicated to providing the best experience in the home building industry. For more information, Ask Julie by Live Chat or call us at (866) 253-6807.