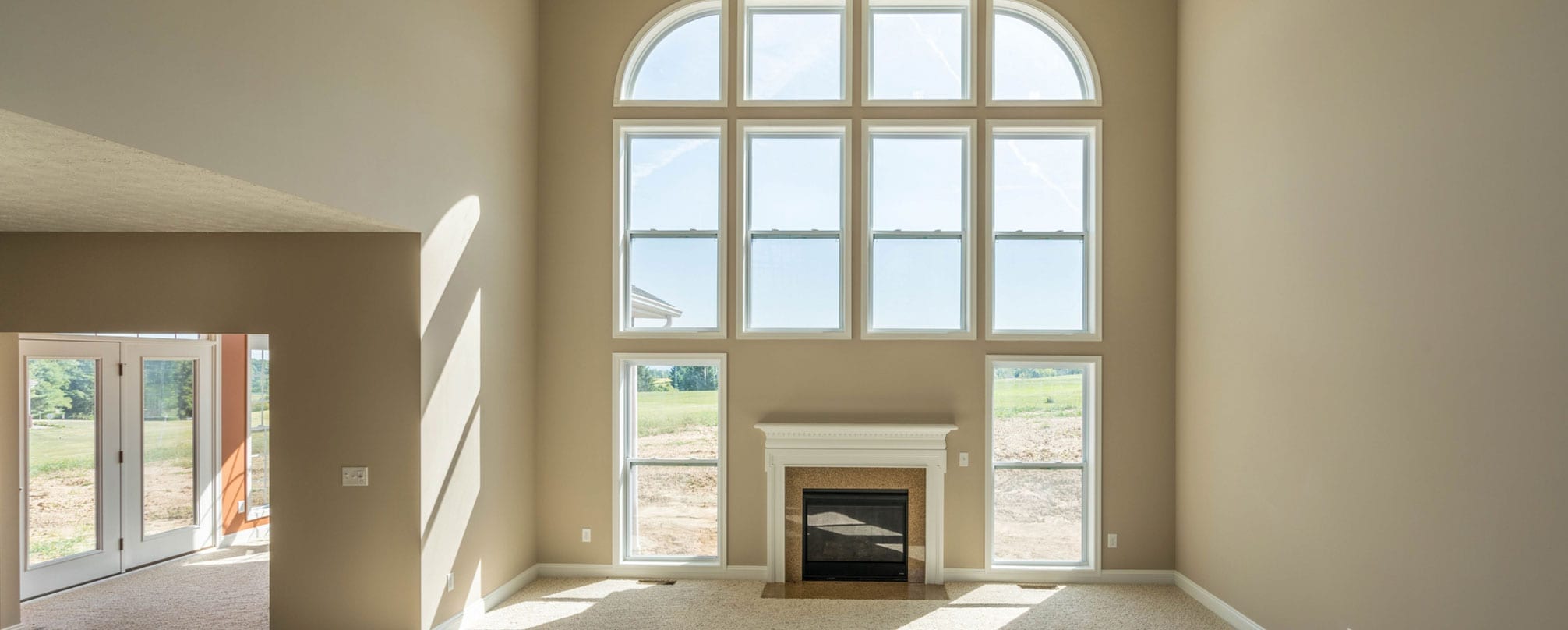 Exploring custom window ideas for Spring
In anticipation of Spring, we recently set our clocks forward an hour for daylight savings time. Lots of folks aren't too keen on losing an hour of sleep, but the upside is longer, brighter days and the promise of spring just around the corner.
Light can have a powerful impact on a home; too little can make things seem cramped, dull or even melancholy. The wrong kind of windows, or improper placement, can prevent the best natural light from flowing in and leave you feeling like something is missing.
At Wayne, the families we work with enjoy the option of creating custom window features in their homes, to add their own style and flair while also enjoying all the benefits that big, open window features can bring. Let's take a look at some of those benefits, and be sure to get even more inspiration from the photo gallery below.
They let in lots of natural light. At the end of the day, nothing can beat natural light. The colors of your home, the furniture, the style you've created… all of it looks better bathed in natural light from the outdoors. Light fixtures are incredibly important, no doubt, but when it comes to daytime lighting options, your best bet is always light of the natural variety. Big, wide-open windows placed in strategic locations throughout your home let natural light stream in all day long.
Windows create a sense of openness, making cozy rooms feel bigger and making big rooms feel even more grand. Windows expand your "space" into the great outdoors, creating a breezy, open quality that can add spaciousness to a room. A wall of windows in a smaller room can make that room open right up, and can add even more grandeur to a multi-story great room.
Windows let you connect to the nature surrounding you. When you build with Wayne, we'll work with you to find a great piece of land, and to situate your home on it in the best way. When you add custom window walls to that picture, you get to bring the outdoors in, and enjoy your outdoor space — whether that's a natural landscape or your beautiful patio — from the comfort of inside your custom home.
Windows give you the option to let the fresh air in. Fresh air in springtime — there's nothing like it, is there? A big wall of open windows lets even more of the outdoors in (while keeping out unwanted visitors like bugs and pests). Position your windows thoughtfully and you can create a light, breezy stream of air through your home, keeping things fresh, cool, and light.
We'll work with you to create a custom window wall or custom window feature that fits your needs; remember to check out our Flickr album for more inspiration!
Get in touch with a member of our team today to start dreaming up the possibilities for window options in your dream home!
About Wayne Homes
Wayne Homes is a custom homebuilder in Ohio, Pennsylvania, Indiana, Michigan, and West Virginia (see all Model Home Centers). We offer nearly 50 fully customizable floorplans and a team dedicated to providing the best experience in the home building industry. For more information, Ask Julie by Live Chat or call us at (866) 253-6807.