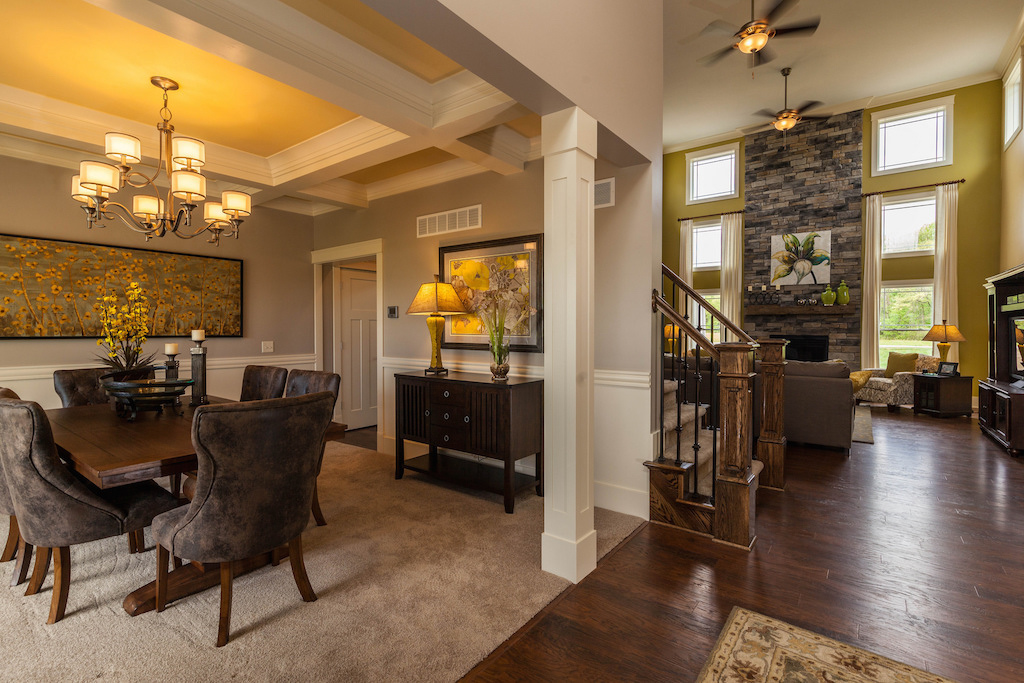 Home Construction Financing: A Custom Mortgage for Your Custom Home
Many homebuyers are under the impression that building their dream home is way out of their price range. But Wayne Homes is here to debunk that myth. Not only is your custom home design more affordable than you might think, we can put you in touch with the right lender that will help you secure the financing required to make your dream a reality. We like to think of it as a custom mortgage for your custom home. If you've ever been curious how to secure a loan for both the construction phase as well as a mortgage, Wayne Homes and our preferred lender Home Savings are here to answer all of your questions.
What Makes Home Construction Loans Unique
A mortgage seems relatively straightforward when purchasing a pre-existing home. Either you select the one that is right for you and apply for a loan, or you get pre-approved for a certain amount. Custom home design and build projects, on the other hand, present a unique challenge. They require not only a mortgage, but you'll also need to find a way to pay for materials, labor and other costs associated with the construction process.
Before you throw your hands up and give up on your dream of owning a new home, we're here to let you in on a little secret—Wayne Homes' preferred lender, Home Savings, has over a century of experience with construction loans that conveniently roll over into a mortgage once your home has been completed.
Discover What Home Savings Has to Offer
Home Savings has been in business for over 125 years, and with 32 retail offices and 7 mortgage loan offices, their knowledgeable, experienced staff is ready to help people like you with a construction loan. One of Home Savings' mortgage specialists will guide you through the entire process, from the initial application to closing. Best of all, instead of having to secure a loan for the home building process and another for a mortgage, we make it easy. One loan, one closing.
Best of all, your rate during the construction process will be the same as your mortgage. Rest assured you won't have to worry about a bump in your interest rate after your home is completed. They also offer options for fixed rate and adjustable rate mortgages. Home Savings wants to help you find a custom solution for your construction loan the same way we want to assist you with customizing your new home. Learn more about construction loan financing by watching this great video on how we make it easy.
Isn't it great to know that you have the option to get one loan to cover both your construction costs and your mortgage? Like us, Home Savings values integrity, transparency, and customer service from start to finish. Now that the process for securing funds for your custom home seems more clear, you're one step closer to your ultimate goal. When you're ready to pursue your dream home, we invite you to stop into the Model Home Center in your area and speak with our team. They'll be more than happy to introduce you to one of Home Savings personable Mortgage Loan Specialists.
About Wayne Homes
Wayne Homes is a custom homebuilder in Ohio, Pennsylvania, Indiana, Michigan, and West Virginia (see all Model Home Centers). We offer more than 40 fully customizable floorplans and a team dedicated to providing the best experience in the home building industry. For more information, Ask Julie by Live Chat or call us at (866) 253-6807.