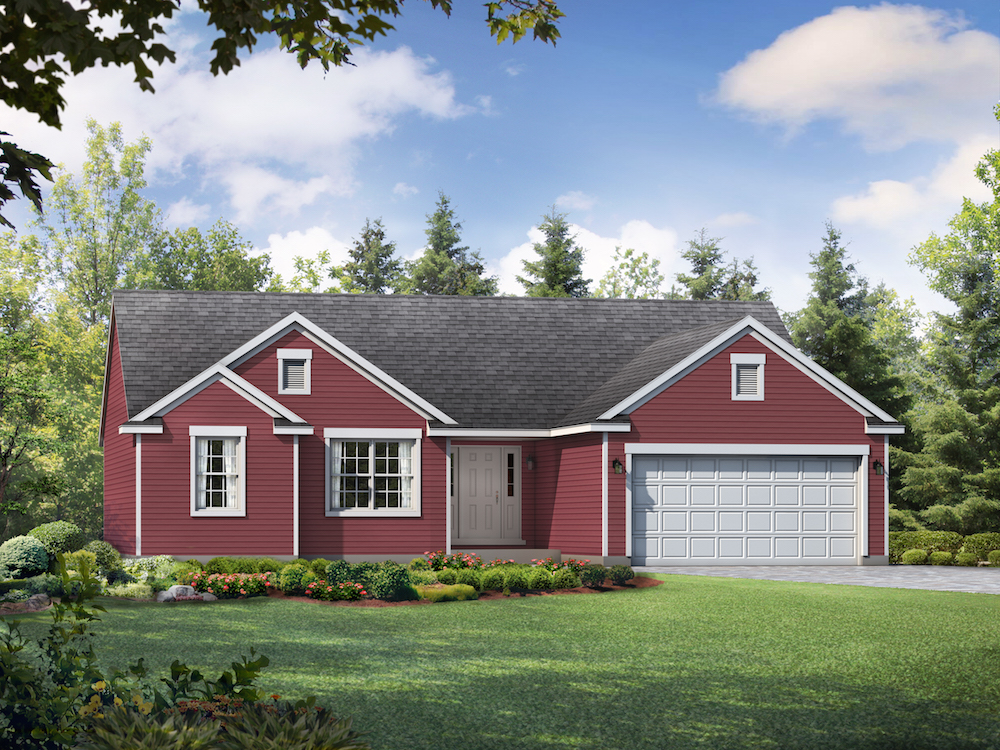 Introducing the new and improved Brookline II
Part of the reason we're consistently rated as one of the best homebuilders in the area – and a favorite among our customers – is our commitment to always improving. In an ever-changing industry like homebuilding, that's a critical trait, and one we take very seriously!
Always improving includes being in tune with what our customers (and prospective future customers) want in a custom home. That means we can't just stick with the same custom floorplans year after year and expect customers to be okay with that!
One of our popular floorplans, the Brookline, has gotten a major makeover in keeping with our focus on constant improvement. Let's take a look at how we've made this great plan even better for you and your family.
Comfortable and manageable floorplan
One of the reasons the Brookline is so popular is that it provides everything you need and nothing you don't, all in one, well-appointed layout. The new version of the Brookline II features a small footprint, like the original, meaning we've made each space in the home even more efficient, thoughtful and user-oriented than ever. We've managed to fit three bedrooms and two baths into a 1,429, single-story floorplan without any cramping or elbow bumping.
Redesigned master
Speaking of avoiding elbow-bumping, the rethought master bedroom now features a spacious walk-in closet, making getting ready in the morning less stressful and better organized than ever. Forget fighting over storage space: this roomy closet ensures all your important possessions have their own place.
Open common spaces
You might expect a ranch style home of less than 1,500 square feet to not have much room for common space. With the new and improved Brookline II, you'd be wrong! The airy kitchen, with it's island focal point, flows directly into the dining area and great room (which has an ideal space for an optional porch add-on), making this space perfect for entertaining. The kitchen itself features a walk-in pantry, like in the master bedroom, everything has its proper place.
Even more customization options
"Elevations" is the term we use to refer to customizable facades for our custom homes. This newly designed Brookline II comes with five brand new elevations, meaning whatever your style, you'll find a look and feel that's right for you.
Extra space galore
The garage space was a much-loved feature in the original Brookline model, so we kept it, but made it better! Now it includes an owner's entry space with a dedicated laundry area, meaning you can keep your gear, laundry and other odds and ends in their own specific space, and not cluttering your home. Plus, if you're needing more storage, the full basement is available for your use. Unfinished, it's a great spot for seasonal gear. Finished, it's an ideal family hang-out location!
If you're looking for a thoughtfully-designed three-bed, two-bath ranch home with endless options for customization, look no further than the new and improved Brookline, and get in touch soon so we can start planning yours!
About Wayne Homes
Wayne Homes is a custom homebuilder in Ohio, Pennsylvania, Indiana, Michigan, and West Virginia (see all Model Home Centers). We offer more than 40 fully customizable floorplans and a team dedicated to providing the best experience in the home building industry. For more information, Ask Julie by Live Chat or call us at (866) 253-6807.