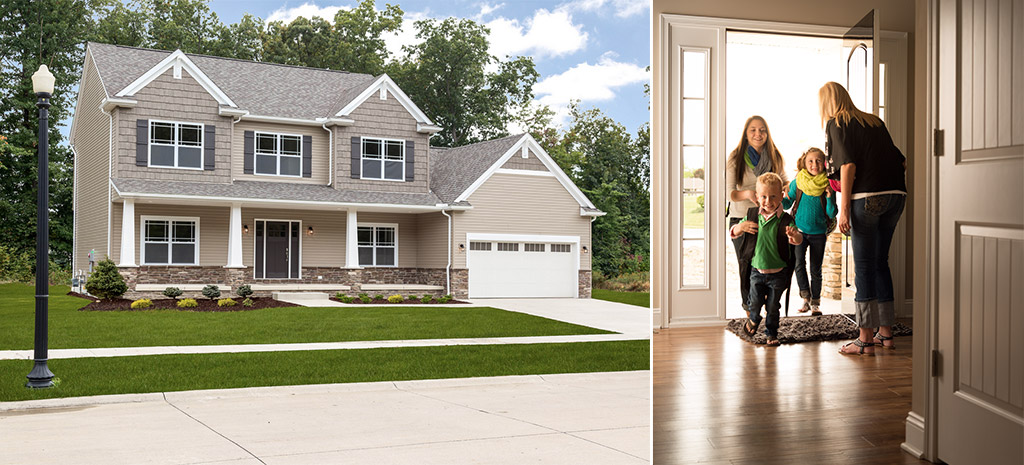 Let's Get Personal and Talk About the Personal Value List
Wayne Homes is excited to introduce our first-ever Executive Video Series, which is a three-part series of short videos featuring our own Executive team. Before you start to build your custom home, we want you to get to know us, learn about our values and discover what we stand for. Many people are under the impression that a new custom home is unaffordable and out of reach. Wayne Homes is here to tell you otherwise. In fact, making your dream home affordable is our specialty—and it all starts with our Personal Value List.
While you may have a general idea about what you want in your new home, we want to talk specifics and functionality. Let Jen Collinsworth, Vice President of Sales, guide you through what to expect when we help you start planning your custom home design using the Personal Value List.
It's All About the List…the Personal Value List
The Personal Value List is an integral part of the custom home design and building process. It's how we determine what's most important to you today, next month and the years to come. Your heart's desires go directly on that list. It could be a walk-in pantry. A mudroom with an abundance of cubbies and storage. An oversized tile shower and garden tub in the master bathroom. Perhaps it's something bigger, like a sunroom, an extra powder room, or a covered back porch.
If you're looking for suggestions, Jen is happy to share with you what tops her list: "open concept, separate living spaces, spacious room…[and] a large master suite away from the main living area." Wayne Homes will also help you identify the seemingly small features that will make your every day lives easier. Whether it's adding pantry space, designing your kitchen island to have an eat ledge, or adding French doors to your home office, we'll take your wishes and make them a reality.
We Make Your Dreams Affordable
Jen notes how Wayne Homes likes to help you determine "what the most important rooms are to someone, how they're going to use that space, not just today, but tomorrow, next year and maybe even five to ten years down the road." After you have sat down with your New Home Consultant to create your Personal Value List, you're one step closer to your dream home.
Our team is wholly dedicated to your ideas of what makes your perfect home, and we'll help you stay within budget too. And rest assured, we never sacrifice quality when helping design a custom home within your price range. We use only superior quality materials to build all our homes. We'll put pencil to paper and show you how it can be done.
If your curiosity has been sparked, be sure to read more on our website. And stay tuned for two more blogs featuring the Executive Video Series to learn more about our corporate culture and the Wayne Homes experience. When you're ready to embark on the exciting journey of building a custom home, we invite you to stop by the Model Home Center closest to you and speak with our New Home Consultant about getting started. Feel confident in your decision to partner with Wayne Homes to create your custom home. From the pre-building phase to even a decade after completion, our team is with you every step of the way.
About Wayne Homes
Wayne Homes is a custom homebuilder in Ohio, Pennsylvania, Indiana, Michigan, and West Virginia (see all Model Home Centers). We offer more than 40 fully customizable floorplans and a team dedicated to providing the best experience in the home building industry. For more information, Ask Julie by Live Chat or call us at (866) 253-6807.