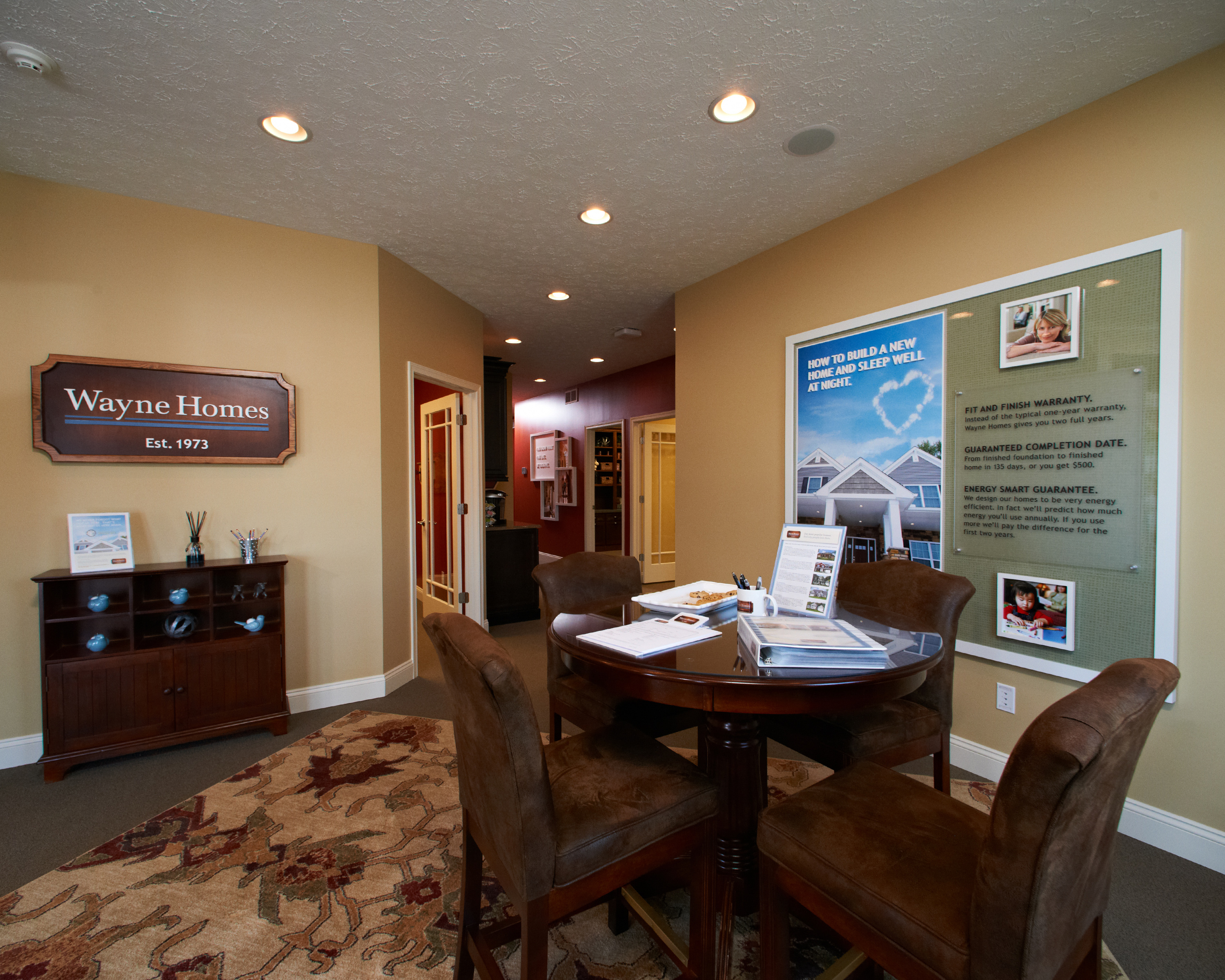 Making Dreams Happen by Working Together
Building homes that make our customers happy beyond belief is what gets us excited here at Wayne Homes. At the end of the day, our team's primary goal is to create not just for you, but with you. It may seem like a small, subtle difference, but it's actually a pretty important one.
When you just build a home for someone, you run the risk of assuming you know what's best for a homeowner and his or her family. But when you build with them, the homeowner is an integral part of the entire process; from the first time we meet to the day you put the key into the door of your dream home, we're together every step of the way.
Building the perfect home is all about the subtleties, so working with our customers is, too. The details matter, from drawer pulls and paint colors to shutter designs and window quality. That's why our process, from the model center experience to working through your Personal Value List, is focused on the details.
Unfortunately, not all builders operate this way. "The Other Guys," as we'll call them, are hyper focused on the sale above all else. We've all experienced a sales pitch that left us feeling, well… a bit uncomfortable. That feeling is a reflection of the focus the salesman put on selling what he wants to sell, rather than on discovering what you, as the customer, actually want.
Yes, home building is a business. But that doesn't mean it has to feel like a transaction all the time! In fact, we firmly believe it shouldn't. That's because our team at Wayne Homes knows that when you focus on what the customer's wants and needs are, and keep them involved in every key aspect of the planning and building process, you inevitably end up creating a home that customers love.
That's why we've perfected every step of the planning process. We offer countless resources on our website that can answer virtually any question you may have, and have tools that let you design your home without leaving your living room. When you visit one of our model homes, you'll meet with an associate who isn't interested in "selling" you – they want to know where you are, what questions you have, and what "dream home" means to you.
We want your home planning and building experience to be as perfect as the home you dream of. Contact us today to get started, and see why a process focused on you makes all the difference.
About Wayne Homes
Wayne Homes is a custom homebuilder in Ohio, Pennsylvania, Indiana, Michigan, and West Virginia (see all Model Home Centers). We offer more than 40 fully customizable floorplans and a team dedicated to providing the best experience in the home building industry. For more information, Ask Julie by Live Chat or call us at (866) 253-6807.