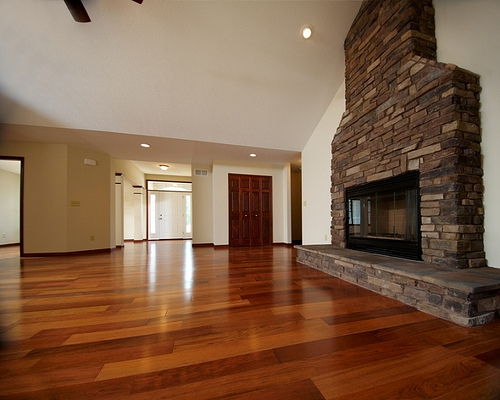 Is Building a Custom Home a Better Value for Your Family?
As housing prices, construction costs, and interest rates are on the rise, everyone is looking for a great value when shopping for a new home.
Many families believe that custom homes are more expensive than resale or production homes, but buying a custom home may actually provide a better value for your family.
Here are a few costs to consider when shopping for a new home:
Multiple Offer Costs
In many markets Sellers are seeing multiple offers for the best homes in the most desirable locations. Multiple offers can increase the cost of the home as hopeful buyers "bid up" the price. This means that you can end up spending significantly more than the list price for your home.
When you build a custom home, you choose your own price by selecting the floor plan and the features that best suit your budget. You'll always know exactly what your price is and you'll never be outbid for your home by another buyer with deeper pockets.
Wasted Space
The home that you've found with the perfect lot and 3-car garage might also come with some extras, like a formal living area and dining room that you're not likely to use. This additional space adds to your monthly mortgage every month but provides a poor return in terms of the everyday use and enjoyment of your home.
Building a custom home means that you can design your home based on the space that your family will actually use. That means you won't throw away money in your mortgage every month for rooms that you don't need. Not only will this save you money, it will also save you time with less space to clean, decorate, and maintain.
Unused Features
Sure, that Jacuzzi tub that you fell in love with when you first shopped for a home may look like a great feature, but many times homeowners find that they don't use their luxury items as much as they thought, and that can translate to money down the drain each month.
When you build a custom home, you decide which features you want to splurge on for your family. Maybe it's an outdoor kitchen, or a media room in the basement, or a larger upstairs loft to accommodate your pool table. It's your home, and you have complete design control.
Replacement Costs
Sometimes that perfect floor plan in the right location comes with a few less desirable design choices: old shag carpet, avocado green appliances, or low ceilings with poor light. Replacement costs for resale homes can add up fast in your first year and even beyond.
When you build a custom home, we design it completely around you. Everything is absolutely perfect for you, from the countertops to the flooring to the gleaming new stainless steel appliances. This means that you could have more cash in your pocket and more time to enjoy your new home.
Surprise Repair Costs
When you buy an older resale home the chances of surprise repairs increase, and this can quickly eat away at your family's monthly budget. When you build a custom home with Wayne not only are you covered by our two year warranty (one of the very best in the industry), you have the peace of mind of knowing that our team is just a phone call away if you ever have a problem.
Can building a custom home provide a better value for your family? Visit one of our Model Home Centers this weekend to speak with a New Home Consultant and find out more about how easy, affordable, and fun building a custom home with Wayne Homes can be.
Have a question? We can help! Simple Ask Julie by Live Chat or call (866) 253-6807.
About Wayne Homes
Wayne Homes is a custom home builder in Ohio, Pennsylvania, Indiana, Michigan, and West Virginia (see all Model Home Centers). We offer more than 40 fully customizable floor plans and a team dedicated to providing the best experience in the home building industry. For more information, Ask Julie by Live Chat or call us at (866) 253-6807.